Nine Gold Coins Worth up to $1,600 Each Donated to Salvation Army in Chicago Area This Holiday Season
Nine gold coins worth up to $1,600 each have been anonymously donated to The Salvation Army in the Greater Chicago area this holiday season.
The tradition of people anonymously donating valuable gold coins to the Salvation Army's Red Kettle campaign dates back years, the charity said.
A Salvation Army spokesperson confirmed to Newsweek that a total of nine coins—worth between $160 and $1,600—have been dropped in the charity's red kettles throughout the Greater Chicago area since early November. The charity said it has also received numerous silver coins and other items of value.
The most recent gold coin donated was a 1oz Gold Eagle coin, valued between $1,500 and $1,600, collected at a Jewel-Osco supermarket in Bartlett, Illinois, on Saturday. Another Gold Eagle coin of the same value was donated outside a Jewel-Osco in Westchester, Illinois, on December 11.
A day before that, another gold coin, a South African Krugerrand gold coin from 1978 worth $1,600 and weighing 1 oz, was put in a red kettle at Casey's Foods Naperville, a suburb of Chicago.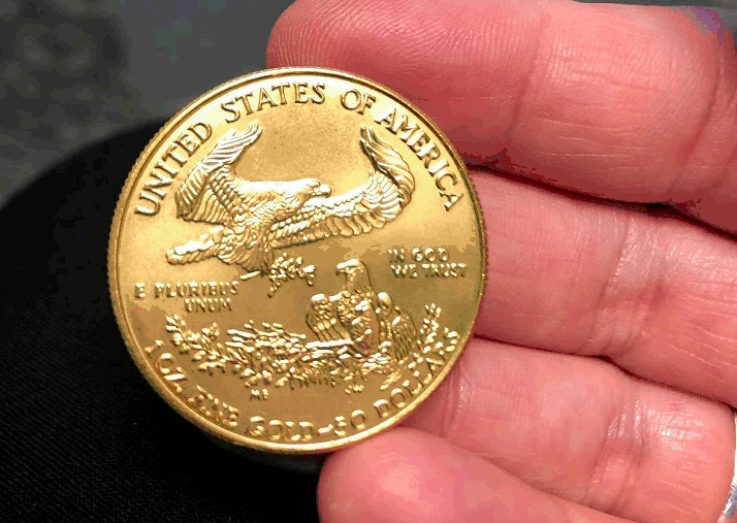 The Salvation Army said the first gold coin of the Christmas season was donated at a Hobby Lobby in Crystal Lake on November 8. That coin, a Gold Eagle, was estimated to be worth between $1,500 and $1,600.
Another Gold Eagle coin, this time estimated to be worth around $1,500, was dropped into a red kettle at a Starbucks in Geneva, Illinois, on November 22.
Another Gold Eagle coin valued at between $1,500 and $1,600 was donated at a Strack and Van Til supermarket in Whiting, Indiana, just 15 miles south of Chicago, on December 3.
Two gold coins, weighing a tenth of an ounce, were dropped in red kettles at a Walmart in Round Lake, Illinois, on November 30. Those coins were valued between $160 and $175 each.
Two similar gold coins were donated at Jewel-Osco stores in Wauconda, Illinois, and Darien, Illinois, on December 7.
The donations for the charity's Red Kettle campaign fund programs providing housing, food and other support services to people living in poverty. The funds will help ensure that the Salvation Army can continue to provide programs and services to families in need, including food, shelter and emergency assistance, such rent and utility bill payments, the charity said.
"While we don't know who the donors are, we do know the hope their gifts provide," Commissioner Barry Swanson, the divisional commander for The Salvation Army Metropolitan Division, said in a statement to Newsweek. "These gifts help families seeking food to eat, somewhere safe to sleep, or help after a disaster."
He added: "Our one goal is to deliver, in the name of Jesus, the gift of hope to every community, and we count on the continued support of our army of donors, volunteers, employees and partner agencies to do that. We accept with much gratitude these gifts, and every donation entrusted to us to serve our neighbors in need."
Last month, the charity announced it would be accepting donations using Apple and Google Pay. The Associated Press reported The Salvation Army's leaders hoped adding the online payment options would boost donations.
This year marks the 129th year of The Salvation Army's best-known campaign, which sees bell ringers solicit donations outside stores and areas with high footfall using bright red kettles.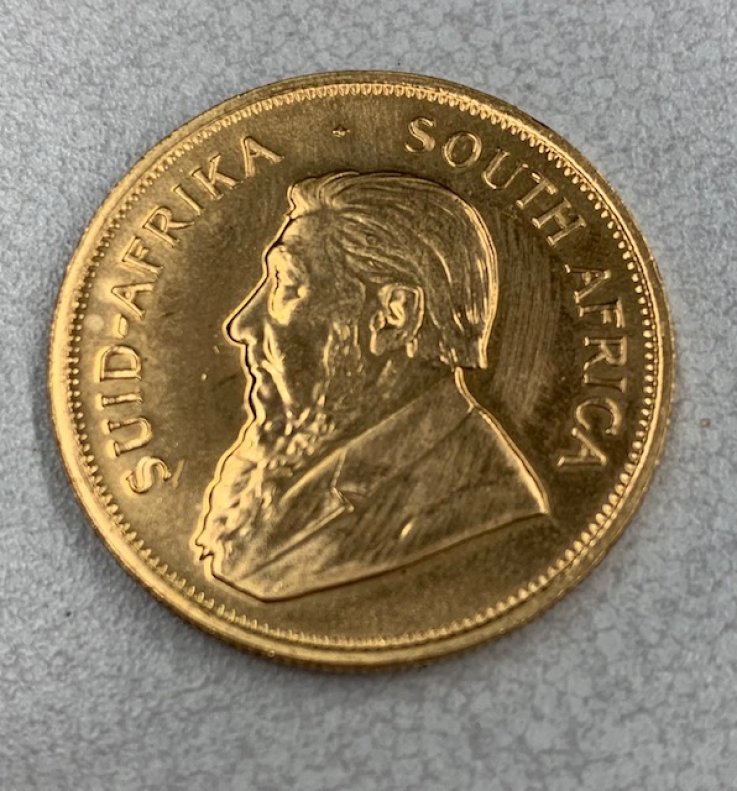 Nine Gold Coins Worth up to $1,600 Each Donated to Salvation Army in Chicago Area This Holiday Season | U.S.