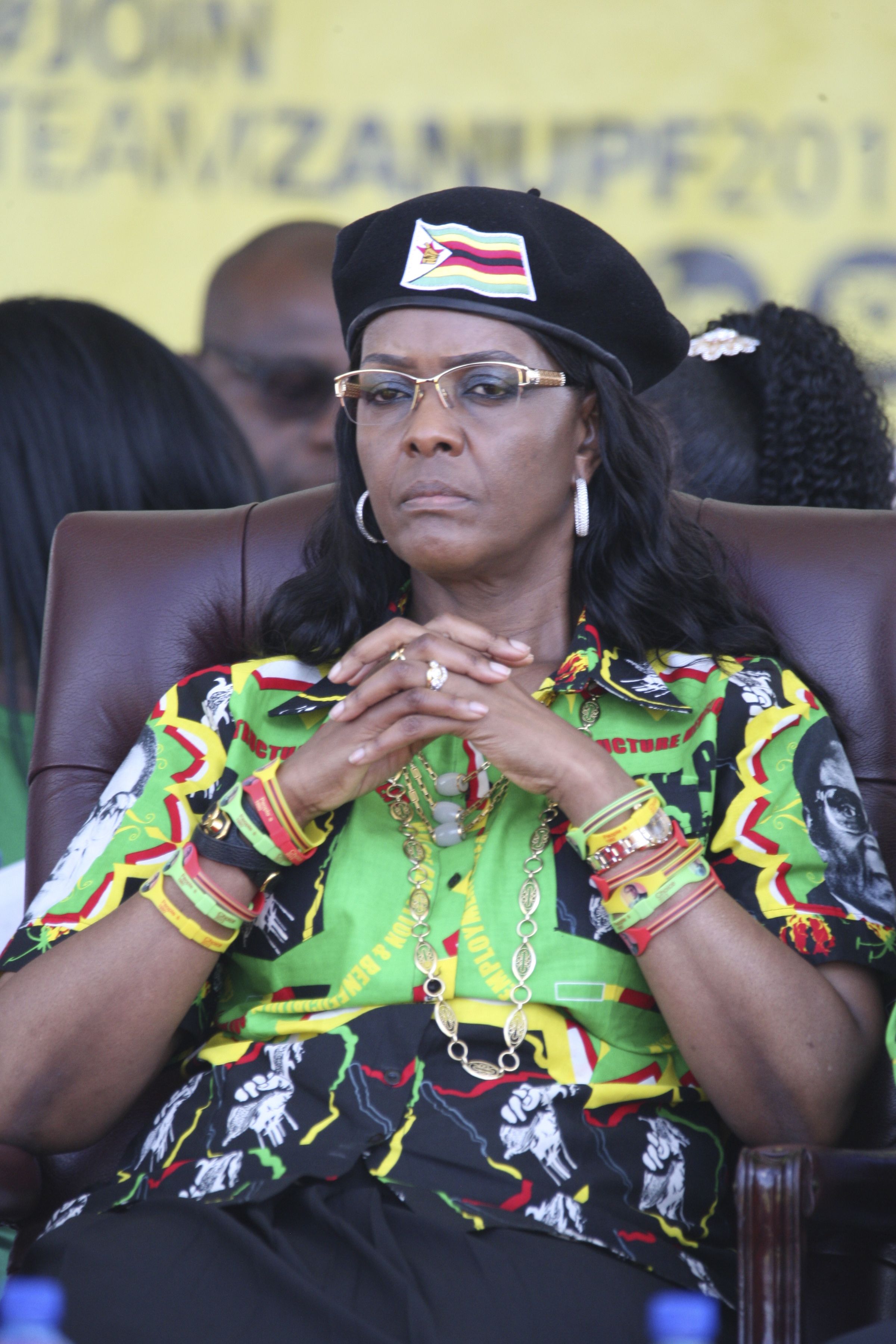 A woman many viewed as a gold digger when she married then-Zimbabwe president Robert Mugabe faced off against literal gold diggers this week who allegedly worked illegally on her farm.
At former first lady Grace Mugabe's farm in Mazowe, just north of the capital Harare, hundreds of workers allegedly uprooted citrus trees, damaging buried irrigation equipment and bringing up gold ore to send off for refining, according to the Zimbabwean newspaper NewsDay. When Mugabe confronted them on Thursday, they reportedly said a Chinese miner had employed them but would not give a name.
"This is politically motivated," the woman told NewsDay, pointing to the workers allegedly singing a revolutionary song associated with her husband being ousted from power a few months ago.
Robert Mugabe, 94, spent several years as prime minister before his 30-year stint as president, during which time he was accused of human rights abuses, corruption and other crimes. He resigned following a military-led coup in November that sprang up when Mugabe fired his vice president, Emmerson Mnangagwa, in what many saw as part of a strategy to set up 52-year-old Grace Mugabe, his second wife, for the presidency.
Mnangagwa is now president.
Grace Mugabe reported the illegal gold mining on the farm to the police, according to NewsDay, when she could not get them to leave the property herself.
The workers "started to shout obscenities at me and continued with their unlawful activities," the woman said in a statement about the incident, according to BBC News. She said she was "shocked" when she discovered the estimated 400 workers illegally mining for gold on the farm.
As Mugabe was headed to the police station to file a report, NewsDay said, one of the workers shouted to her, "You no longer have any power to remove us."