Gold, Jerry, Gold! Hulu Snags 'Seinfeld' Streaming Rights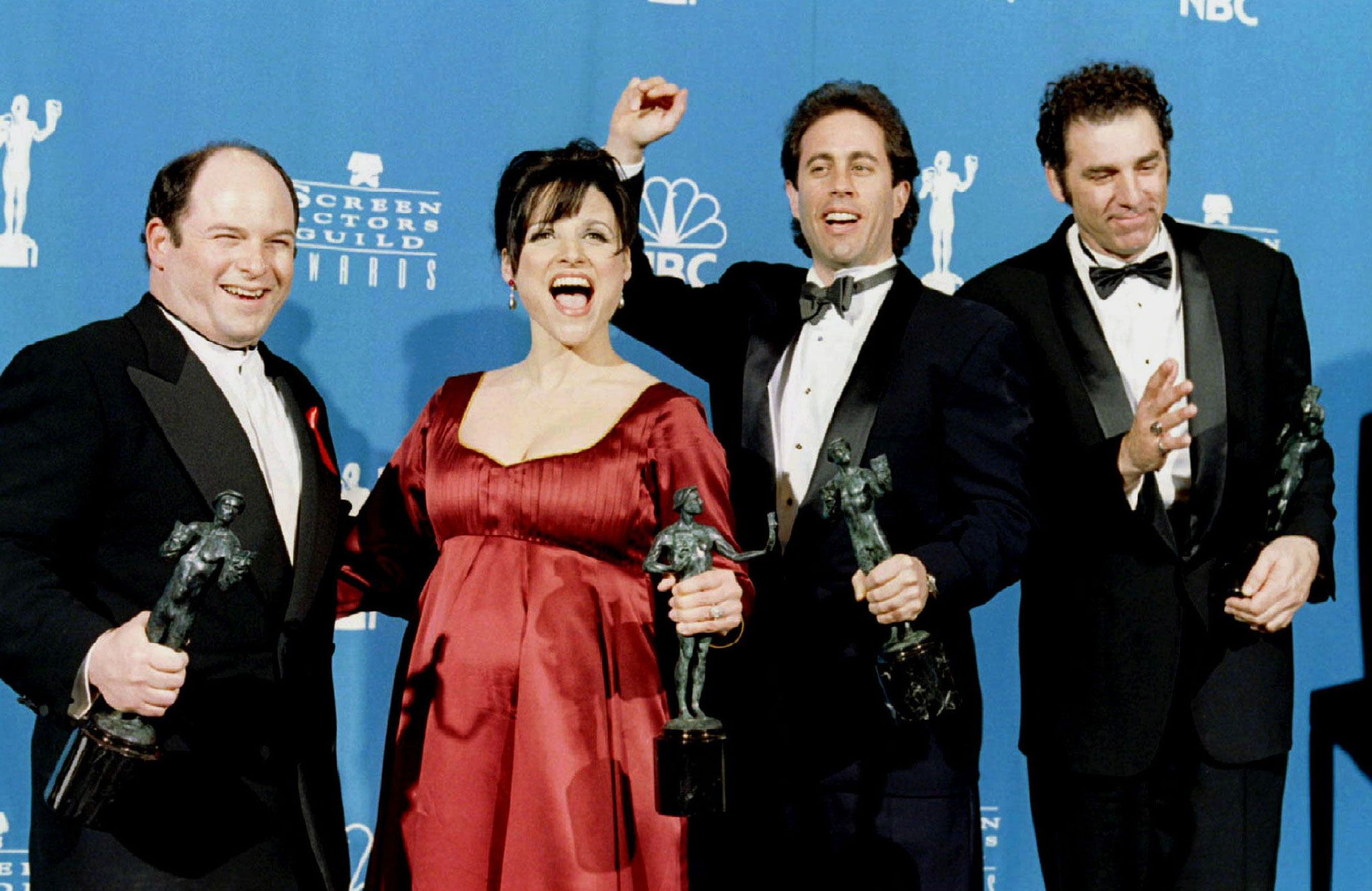 Serenity now, Seinfeld fans: The entire cult series has been picked up by Hulu. The price? Hulu just shelled out $160 million, or roughly $875,000 per episode of the 172-episode series's streaming rights, reports Variety. That's a whole lot of moolah for a bunch of yada yada.
Last month, the AV Club reported the big cheese of streaming services, Netflix, had passed on bringing Seinfeld aboard its platform after taking "a hard look" at the series. That might be code for hard cash: According to a March Wall Street Journal report, Sony was hoping to rake in $500,000 per episode of the show, at least. The Journal also reports that this price is slightly less than what Netflix is said to have paid per episode of Friends, which the streaming service nabbed from Warner Bros. in 2014, and is still probably washing dishes at Central Perk to make up for that hole in its pocket.
Sony, which acquired the distribution rights to Seinfeld from the show's original production company Castle Rock TV, had also been fielding bids from Yahoo and Amazon in addition to Hulu. The series has been running reruns on cable and broadcast television for years, but this is the first time the show is available to stream all at once, proving that one may never need to leave the house again.
The oft-overlooked younger cousin of popular streaming services, Hulu has been pulling some big names lately, notably seizing every last CSI episode back in February. The CSI catch and Seinfeld snag are likely part of a push from Hulu to expand their profile among their fellow streaming service competitors, despite the fact that there are still advertisements that interrupt binge-watching sessions of Alias. Yes, Alias in its entirety is on Hulu, along with dozens of other cult television shows, Miami Vice, Beavis and Butt-head and Bewitched among them.
In video streaming services, Netflix is the undisputed front-runner. A March 2015 Nielsen quarterly Total Audience Report revealed that Netflix, with its 36 percent market share, likely bears six times the number of subscribers as Hulu (at 6.5 percent) and nearly three times that of Amazon Prime (13 percent), according to Variety.
The big question is whether the Seinfeld acquisition is a game-changer for Hulu, one that will reel in more subscribers to choose Hulu Plus. That remains to be seen, but to paraphrase Elaine Benes's infamous toast: Here's to those wishing them well, and those who don't can go to hell.