Gold Price Forecast, Predictions As Market Hits All-Time High
The price of gold has reached an all-time high, trading at as high as $1,943.93 per ounce. This eclipses the previous record, set in September 2011.
Gold is currently worth $1,937.05, but experts are predicting it could reach as high as $2,000.
During stay-at-home orders when businesses were forced to close, the U.S. government borrowed money to keep the economy running and furlough workers.
This makes solid assets, such as gold, more appealing.
Gold is used by investors as a store of value in uncertain times, as other assets become less attractive. Carlo Alberto De Casa, the chief analyst at online trading platform ActivTrades, told The Guardian that gold is seen as "insurance from turbulence on currencies markets.
"While currencies can all be printed, the finite nature of gold and silver makes them better stores of value at these times of uncertainty."
Joe Foster, fund manager at VanEck in New York, told the Financial Times: "The latest move is being driven by the COVID outbreaks we are seeing in the U.S. and the realization that the recovery is going to be longer and harder than many people were expecting a few weeks ago.
"The U.S. dollar is also weak and silver has broken out so that probably tells you some speculative money has come into the market."
Mark Haefele, the chief investment officer at UBS Global Wealth Management, told The Guardian: "In our view, the primary drivers of the gold price are its negative correlation to real interest rates and the dollar.
"We think these factors, in combination with limited supply growth as miners continue to restrain capital spending, will drive gold prices higher."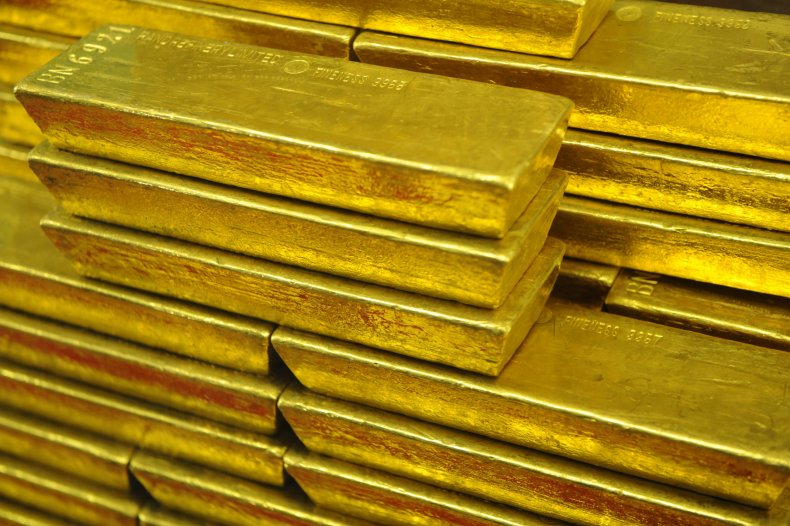 Commonwealth Bank of Australia's Vivek Dhar, mining and energy commodities analyst, told CNBC on Monday: "We think the current momentum in the next few months will cross the $2,000 an ounce mark. The key question is how much does the rally increase after that."
Joshua Rotbart, managing partner at precious metals dealer J. Rotbart & Co., told CNBC predicted that gold prices will reach beyond $2,000 by the end of the year, and said: "Investors are nervous, they are afraid, there's a fear factor and they are rushing to gold."
However, Naeem Aslam, chief market analyst at Avatrade, told Business Insider that gold could reach $2,000 as soon as this week: "Today it is all about gold prices and bulls are celebrating the fact that the gold price has hit an all-time high."
"The next big target is the 2,000 level and this can happen this week as we have the Federal Reserve's meeting. The anticipation is that the Fed is going to send another dovish message and that is likely to bring more weakness in the gold price."
A recent report from Wolfe Research also predicted a rise, saying: "We continue to be bullish on gold, believe that gold will make a new all-time high in US$, and that gold will make new all-time highs in all currencies."
Finally, Peter Grosskopf, chief executive of Sprott, a precious metals specialist with $12 billion under management, told the Financial Times: "Financial markets tend to move like a giant pendulum, and once it swings it is very hard to stop it. That's definitely the case in gold."