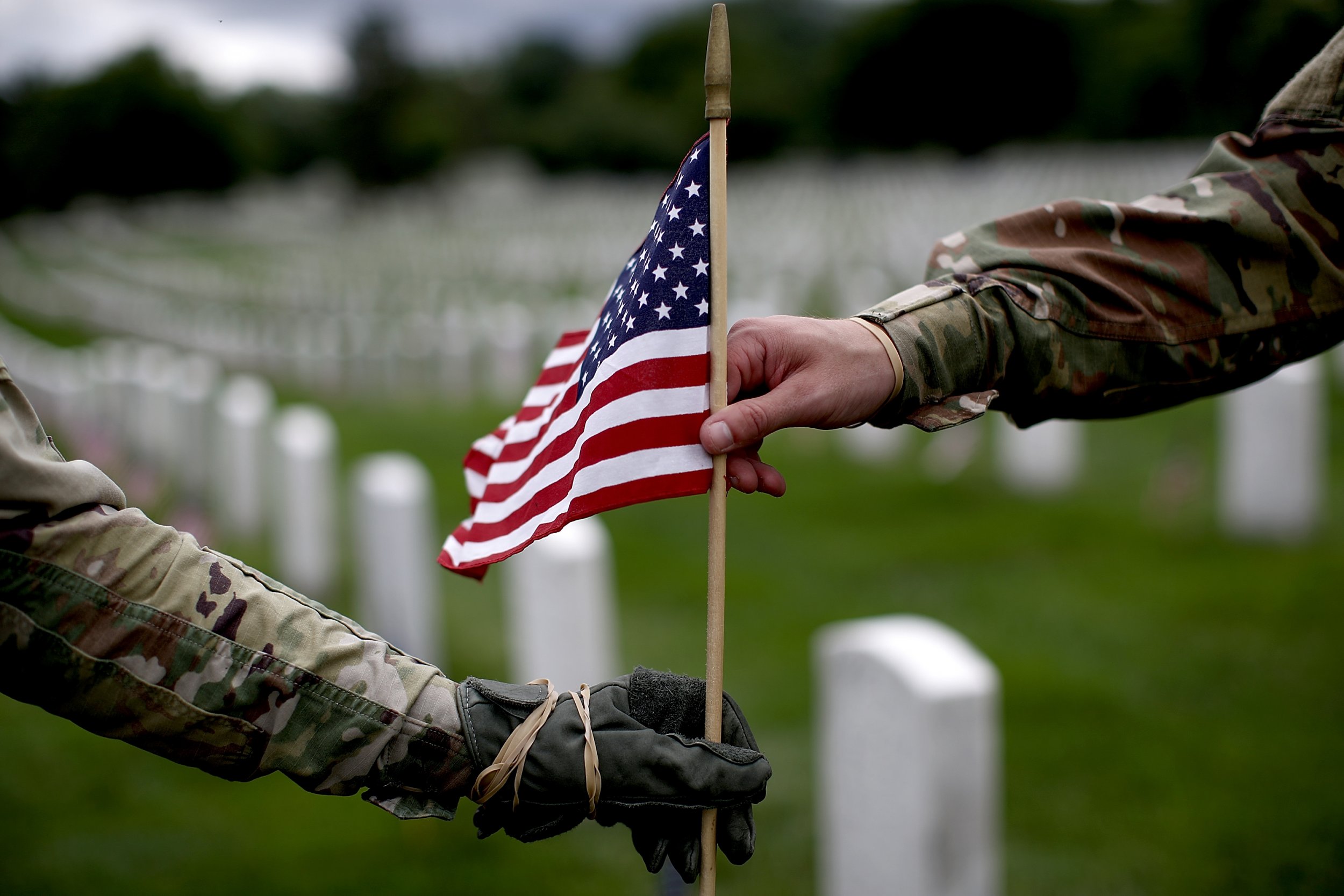 A New York state bill to provide free college tuition to Gold Star families was blocked in a committee, a move the bill's sponsor said sent the wrong message about the state's priorities.
Sponsored by Assemblyman Stephen Hawley, the bill would provide free tuition, room and board for dependent family members of military personnel killed while performing official military duties. Eligible participants could attend either the State University of New York or City University of New York free of charge.
The bill had bipartisan support but failed to pass the Higher Education committee on Tuesday, when 15 members voted to hold it for consideration. Eleven members, including three Democrats, voted against holding the bill and Hawley told Newsweek the act shouldn't be driven by partisan gamesmanship.
"Veterans' issues have nothing to do with political parties or majorities and minorities. It has to do with our great state and our great nation," Hawley said. "So, I'm hopeful with this increasing bipartisan support for this bill, that maybe we can have something reconsidered this year as opposed to having to wait for next year's budget."
The assemblyman said he tries to not view political parties as a "stumbling block" and reiterated that the bill shouldn't be a partisan issue. As of Wednesday morning, Hawley said he had 30 people from both sides of the aisle either listed as co-sponsors or asking to co-sponsor.
Fiscal implications of the bill are yet to be determined, according to the New York legislature's website, but Hawley said an assemblywoman estimated it would cost up to $200,000. However, the assemblyman reasoned the cost was irrelevant.
"With a $176 billion budget, regardless of what the cost is to make our family members of veterans, who have given the ultimate sacrifice defending our country and way of life, [have free tuition], I don't think it's a dollar and cents matter at all," Hawley said. "I think it's a matter of philosophy. I think it's a matter of doing the right thing."
The decision to hold the bill came about two weeks after Speaker Carl Heastie and Higher Education Committee Chair Deborah Glick announced $27 million of the state's budget would support the Jose Peralta New York State DREAM Act. The act enables undocumented immigrant students to be eligible for general and performance-based awards and the New York State Tuition Assistance Program.
"With this budget, DREAMers in New York will finally be able to step out of the shadows and use higher education to live their American Dream," Assemblymember Carmen De La Rosa said in a release. "By including the Jose Peralta New York State DREAM Act in the budget, we are sending a clear message to our immigrant population that we value their contributions to our state, and we are committed to helping them succeed."
In light of the bill providing tuition assistance for Gold Star Families being held, Hawley agreed it sent a message, but he he said it was the wrong one.
"It's a matter of priorities ... What does that say to our veterans and the families of veterans who paid the ultimate price?" Hawley said. "It's not the right message and I certainly hope after this has become a little more visible that they'll reconsider their position on this."
He added that in comparison to the total $176 billion budget, a few hundreds of thousands of dollars to help Gold Star Families "pales in comparison."
Moving forward, Hawley, a veteran himself, told Newsweek he will request that it be allowed to be reconsidered and come to the forum for a vote.