The sister of a veteran criticized President Donald Trump Thursday evening over reports that Trump called soldiers who died in battle "losers" and "suckers."
In a piece published Thursday by The Atlantic and later independently confirmed by the Associated Press, Trump is said to have refused to go to the Aisne-Marne American Cemetery outside Paris, France in 2018 because the cemetery was "filled with losers." He is said to also have called the Marines who died in the Belleau Wood battle of World War I "suckers," because they were killed in the line of duty.
"My brother isn't a loser or a sucker!! He fought in Vietnam and Iraq. To me he is a hero!! @realDonaldTrump where the hell were you?!!!," Ivy Jo Freeman wrote in a now-viral tweet, along with a picture of her brother.
As of publication, Freeman's tweet has been liked nearly 12,000 times, and has been retweeted at least 2,700 times. Many people replied to her tweet with stories of their own family members who served in the military.
Trump has denied disparaging servicemembers, and has accused the anonymous sources cited by The Atlantic and the AP of lying. Thursday evening, he told reporters the story was "fake news. Corrupt news. The kind of news that's ruining your profession. And everyone knows it's totally false." He also called The Atlantic a "terrible magazine."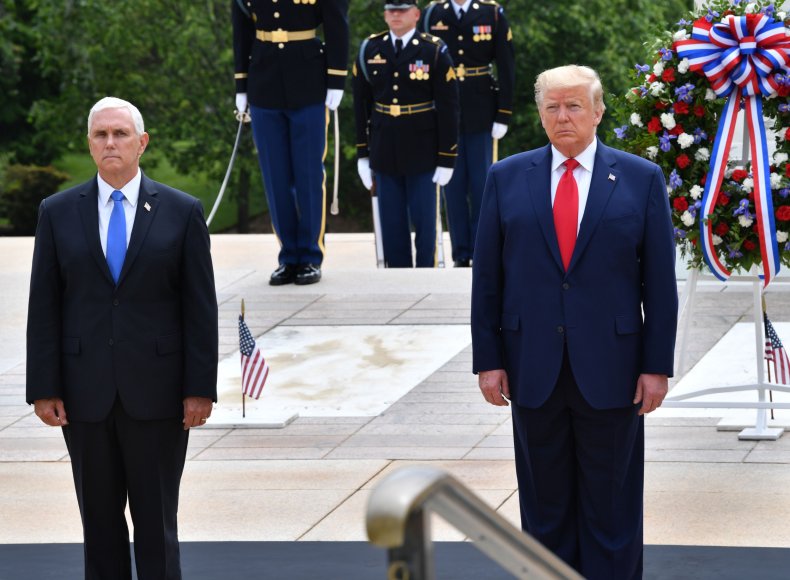 The president said the Atlantic article got his reasoning for not visiting the Aisne-Marne cemetery wrong. Trump said that he wanted to go, but couldn't due to weather conditions.
"The helicopter could not fly. The reason it couldn't fly is because it was raining about as hard as I've ever seen. And, on top of that, it was very, very foggy. And the helicopter was unable to fly. It was a fairly long helicopter flight, but it was a very long drive," Trump told reporters Thursday evening, adding that the Secret Service told him he couldn't travel by car to the cemetery, because it would take him through a "very, very heavily traveled area" of Paris.
"The magazine in question is a never-Trumper magazine, probably doing badly. I know nothing about it. I don't read it; I just heard about it now—about this story. But it's a total never-Trumper magazine and other people that are trying to influence the outcome of a presidential election. And you know what? People are too smart for it. And somebody has to make a stand. This fake press is a disgrace," Trump added.
Correction (9/4/2020, 11:20 p.m.): This article originally identified Freeman as a sister of a Gold Star veteran. The story and headline have been updated to reflect Freeman reached out to Newsweek to clarify that her brother did not die in action, and is still alive.