The Golden Gate Bridge Will Finally Get a Suicide Barrier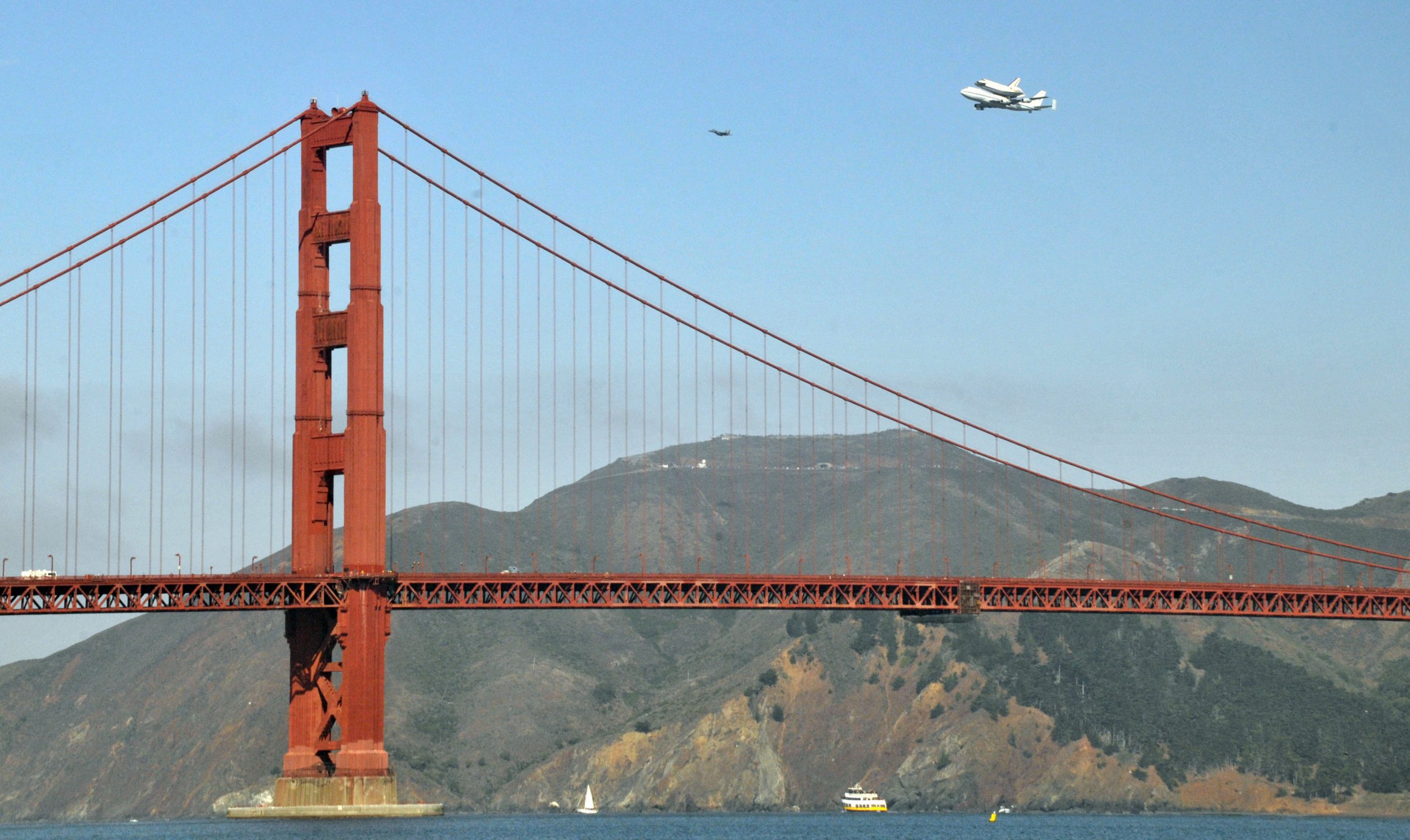 The Golden Gate Bridge, where more than 1,600 people have jumped to their deaths and suicides have been known to occur as frequently as 10 a month, is finally having changes made to mitigate its suicide rate. Friday, officials approved $76 million worth of funding for a steel suicide net, though some of the money is yet to be approved, the Associated Press reports.
The elaborate system of nets could materialize after decades of debate about how to make the most popular suicide site in the country safer. As far back as January 2005, mental health experts and victim families began pushing for stronger preventive measures. The bridge already has suicide-hotlines and staff patrols, but these weren't enough to prevent 46 suicides—an 80-year high—in 2013.
In 2008, the bridge's board of directors voted to install a suicide net, citing other uses, like improved safety for drivers, but those plans have been delayed because of funding. In 2010, an environmental impact report for the project was drawn up.
Now, $20 million worth of funding will come from the bridge's Highway and Transportation District, while most of the rest of the funds will come from state and federal coffers. Some of the strongest and most poignant support for the net has come from the parents and families of those who have committed suicide jumping from the bridge.
"When I go on that bridge and look down and see that net there, then I will be at peace," one such father told the AP. With luck, he'll be able to see the net in 2018, when construction is expected to reach completion.
The Golden Gate Bridge Will Finally Get a Suicide Barrier | U.S.