The Golden Globes have been a staple in the U.S. and Worldwide Award season, taking place for the past 78 years. The ceremony seeks to award the greatest talents in the world of television and film and is regarded as a prelude to the Oscars.
However, over the past few years, the Golden Globes have been plagued by controversy from a lack of diversity to sexual assault allegations. In response, this year The Golden Globes will not be broadcast live on NBC after the network refused to air the ceremony, and there will be no host or guests in attendance.
Newsweek has taken a look at some of the biggest controversies that have plagued the annual awards show in recent years.
1. No Black Members in The HFPA
The Hollywood Foreign Press Association (HFPA), consisting of 87 members, came under fire in 2020 due to a lack of diversity in its voting body and ethical issues.
In February 2021, an investigation by The Los Angeles Times revealed the HFPA's voting group for the Golden Globes did not include any Black members.
In response to the LA Times article, the HPFA introduced a series of new bylaws and in October 2021, appointed 21 new voters to their board, described as the "most diverse class to date" and created a new board of directors.
They also announced they hoped by 2023, the ethnic-minority of membership of the HFPA will have increased by 50%.
Newsweek has contacted the HFPA for comment.
2. Famous Faces and Platforms Have Cut Ties
Some of Hollywood's biggest stars and some of the biggest platforms in showbusiness have cut ties with the Golden Globes in response to the HFPA's lack of diversity.
For example, Netflix, Amazon, and WarnierMedia broke ties with the organization, and NBC has boycotted airing the awards ceremony live, reports USA Today.
NBC wants to give the HFPA time to address its problems and hopes they will be resolved by 2023.
In a statement, NBC said: "We continue to believe that the HFPA is committed to meaningful reform. However, change of this magnitude takes time and work, and we feel strongly that the HFPA needs time to do it right. As such, NBC will not air the 2022 Golden Globes. Assuming the organization executes on its plan, we are hopeful we will be in a position to air the show in January 2023."
NBC's withdrawal will come as a huge blow to the HFPA as they reportedly pay $60 million per year for broadcasting rights, reported Variety in 2018.
Famous faces including Mark Ruffalo, Scarlett Johansson, and Tom Cruise, who have all received Golden Globes nominations have also turned their backs. Cruise even returned three of the gongs he has won in the past: Best Actor for Jerry Maguire and Born on the Fourth of July and Best Supporting Actor for Magnolia.
Cruise's actions were praised by people around the world, including by When They See Us director and Oscar-nominated filmmaker, Ava DuVernay who tweeted: "That time that Tom Cruise sent his @goldenglobes for 'Jerry Maguire,' 'Magnolia' and 'Born on the Fourth of July' in an actual box to the reception desk of HFPA to stand against their sexist, homophobic, racist practices of exclusion, harassment, and bias."
3. The Voting System and Allegations of Corruption
Allegations of corruption on the board of the HFPA also came to light in February 2021.
Some of the board's members have been accused of having vested interests when deciding the nominees and winners, unfortunately leading audiences and nominees to cast doubt on the credibility of the awards.
For example, an investigation by the Los Angeles Times found that more than 30 members of the HFPA's voting group were given an all-expenses trip to Paris paid for by the producers of Netflix's Emily in Paris before the show dropped on Netflix in October 2020.
It came as no surprise that Emily in Paris, which has been panned by critics received two Golden Globe nominations in 2021, one for Best Television Series — Musical or Comedy, and Lily Collins for Best Actress in a TV Series — Musical or Comedy.
To add fuel to the fire, audiences and members of the entertainment industry were shocked to hear Michaela Coel's groundbreaking and critically-acclaimed series I May Destroy You received no nominations, leading to backlash on social media from other famous actors.
Queen and Slim star Jodie Turner-Smith wrote: "Michaela Cole was robbed" and Maze Runner's Dylan O'Brien tweeted: "Golden Globes are laughable. Not only is I May Destroy You absolutely f****** brilliant, it should be required viewing. Apparently you can be TOO far ahead of humanity @MichaelaCoel we don't deserve you.
Shameless star Emmy Rossum added: "I MAY DESTROY YOU is the best show of the year. It's not even debatable."
Even Deborah Copaken, a writer on Emily in Paris wrote an article for The Guardian, stating the show deserved a Golden Globe nomination.
Several black-led films in 2021 also did not receive nominations for best picture, including Da 5 Bloods, Judas, and the Black Messiah, and Ma Rainey's Black Bottom.
Tina Fey and Amy Poehler who hosted the 2021 Golden Globes award ceremony even addressed the lack of Black talent being nominated live on stage.
In their opening monologue, Poehler said: "Everybody is understandably upset at the HFPA and their choices. Look, a lot of flashy garbage got nominated, but that happens, OK? That's, like, their thing, but a number of Black actors and Black-led projects were overlooked."
Fey added: "The point is, even with stupid things, inclusivity is important, and there are no Black members of the Hollywood Foreign Press. I realized, HFPA, maybe you guys didn't get the memo because your workplace is the back booth of a French McDonald's, but you've gotta change that. So, here's to changing it."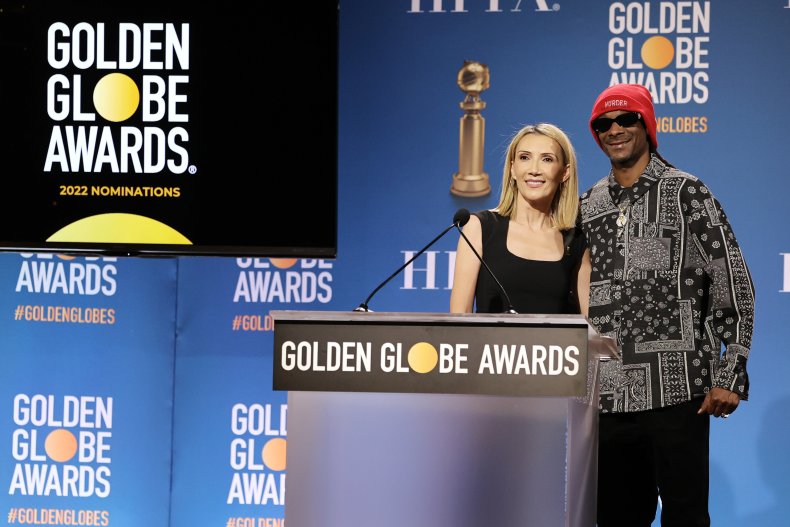 4. Sexual Assault Allegations and Racist Remarks from HFPA President
In April 2021, Phil Berk, the President of the HFPA was expelled from the organization.
He received severe criticism after he sent an email to members of the HFPA describing the Black Lives Matter movement which was taking off across the world as a "racist hate movement" and described the co-founder Patrisse Cullors as a "self-proclaimed trained Marxist" reported Variety.
In a statement issued at the time, the HFPA said: "Since its inception, the HFPA has dedicated itself to bridging cultural connections and creating a further understanding of different backgrounds through film and TV. The views expressed in the article circulated by Mr. Berk are those of the author of the article and do not — in any way shape or form – reflect the views and values of the HFPA. The HFPA condemns all forms of racism, discrimination and hate speech and finds such language and content unacceptable."
Back in 2018, actor Brendan Fraser claimed Berk had groped him in 2003. He recalled to GQ the incident left him feeling "ill". He added: "I felt ill. I felt like a little kid. I felt like someone had thrown invisible paint on me."
An internal investigation was launched, where the HFPA proposed issuing a joint statement stating Berk's actions had been a "joke" and "not as a sexual advance", but Fraser refused to sign. Berk also claimed the HFPA did not show him their full findings.
Berk continued to sit on the HFPA until April 2021.
Newsweek has contacted the HFPA and Phil Berk's representatives for comment.
The Golden Globes will take place today (Sunday, January 9).