2021 Golden Globe Nominations Include a First—Multiple Women Up for Best Director
For the first time ever, the Golden Globes' Best Director of a Motion Picture category is mostly made up of female nominees.
After failing to recognize any women in the Best Director field for the past several years in a row, the Hollywood Foreign Press Association nominated three women for the 2021 award on Wednesday. Come February 28, Regina King (One Night in Miami), Emerald Fennell (Promising Young Woman) and Chloé Zhao (Nomadland) will be vying for the trophy against David Fincher (Mank) and Aaron Sorkin (The Trial of the Chicago 7). It's also the first time that multiple women have been nominated in the category in the same year.
Obviously, this year's slate of nominees—for the 78th Golden Globes—marks a shift in the award show's history. Before Wednesday, only five women had received nominations for the Best Director award: Barbara Streisand (who was nominated twice, for the films Yentl and The Prince of Tides) Jane Campion (The Piano), Sofia Coppola (Lost in Translation), Kathryn Bigelow, (nominated for The Hurt Locker and Zero Dark Thirty) and Ava DuVernay (Selma).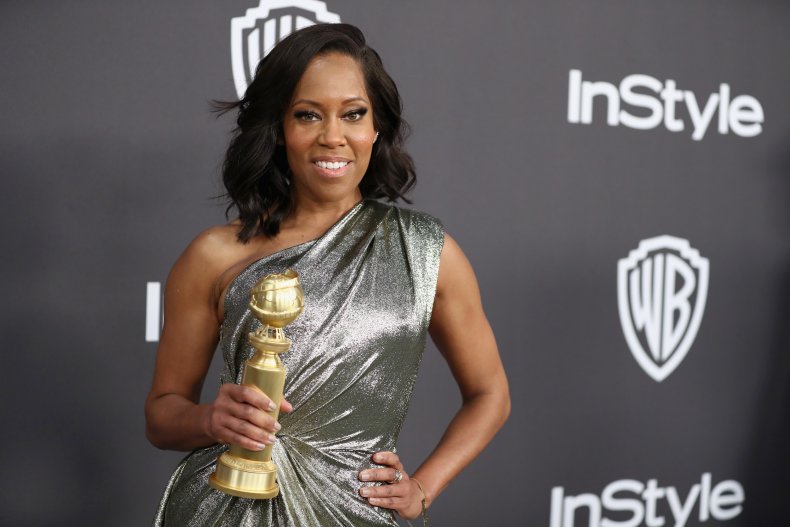 In more recent years, the Hollywood Foreign Press Association (HFPA) has come under fire for its failure to recognize women directors. During the 2018 Golden Globes, Streisand—who stands as the only woman to ever actually win the award, in 1984, for Yentl—criticized the organization for not supporting female filmmakers.
"Backstage I heard they said I was the only woman... to get the Best Director award, and you know, that was 1984: That was 34 years ago. Folks, time's up!" Streisand said onstage at the 2018 ceremony. "We need more women directors and more women to be nominated for Best Director. There are so many films out there that are so good directed by women."
At that same ceremony, Natalie Portman also noted the HFPA's reluctance to honor female filmmakers when she read the Best Director nominees. "And here are the all-male nominees," she said. (Guillermo del Toro won the Golden Globe for Best Director, for The Shape of Water, that night, and he also went on to win the Oscar for Best Director as well).
During the 2020 show, host Rich Gervais took a jab at the lack of female directors in a field that featured Bong Joon Ho (Parasite), Tod Phillip (Joker), Martin Scorsese (The Irishman), Quentin Tarantino (Once Upon a Time... in Hollywood) and Sam Mendes, who took home the award for 1917.
"No female directors were nominated this year. No one. I mean, that's bad. I've had a word with the Hollywood Foreign Press, and they've guaranteed that will never happen again," Gervais said. "Working with all the major studios, they've agreed to go back to the way things were a few years ago, when they didn't even hire women directors and that will solve the problem. You're welcome."