Golden Globes 2018 Best Dressed: Kendall Jenner and Timothée Chalamet Stun in 'Time's Up' Black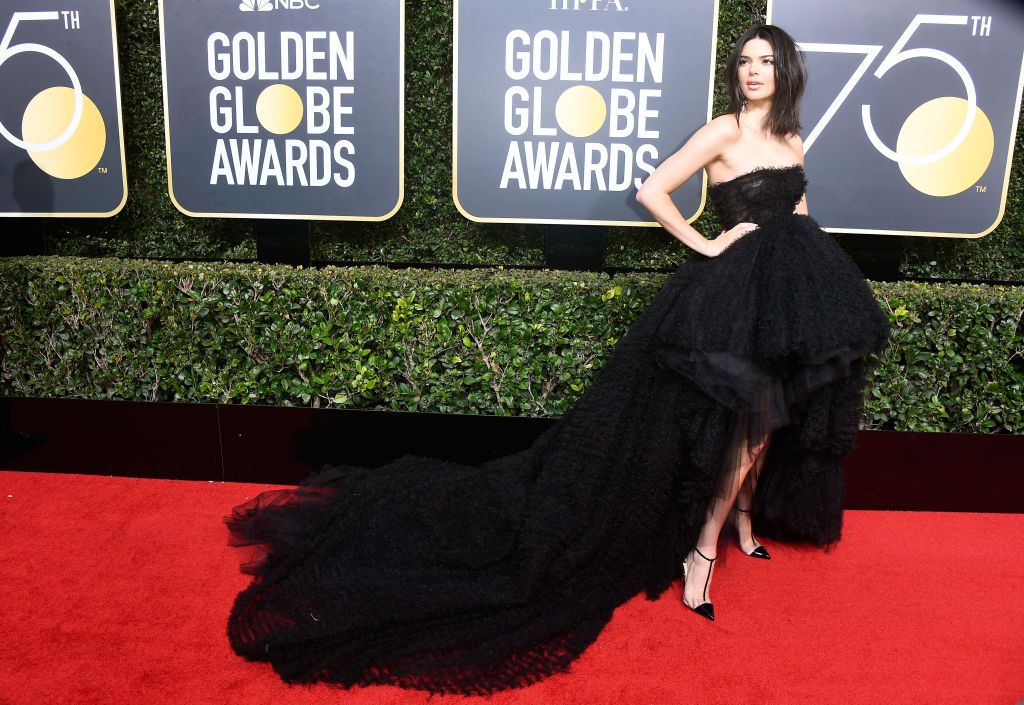 Actors and actresses at the 75th Annual Golden Globes on Sunday wore all-black in support of the #TimesUp movement against sexual harassment and the abuse of power in Hollywood. Despite the lack of bold color, performers stood out by choosing unusual silhouettes, statement jewelry, or unique textiles.
The use of black ranged from deadly serious, like Gal Gadot's near-militaristic look, to Kendall Jenner's jaw-dropping drama. In alphabetical order, here are the most unforgettable looks from the 2018 Golden Globes, an event that will go down as one of the most culturally significant award shows in history.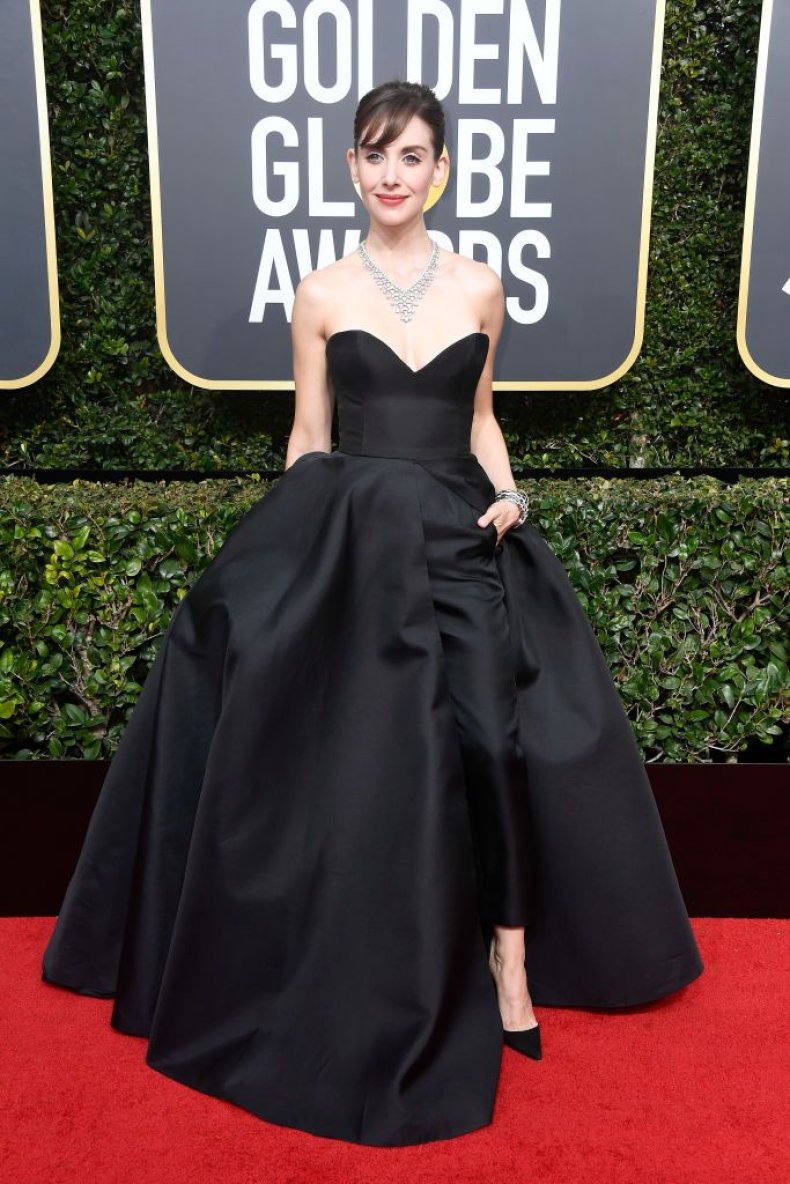 Alison Brie
Brie attended as a first-time Globes nominee for Lead Actress in a Musical or Comedy, for her role as wrestler Ruth Wilder on Netflix's GLOW. On the carpet, she chose a stream-lined, clean and elegant gown, reminiscent of Gwenyth Paltrow's pink Ralph Lauren 1999 Oscar dress.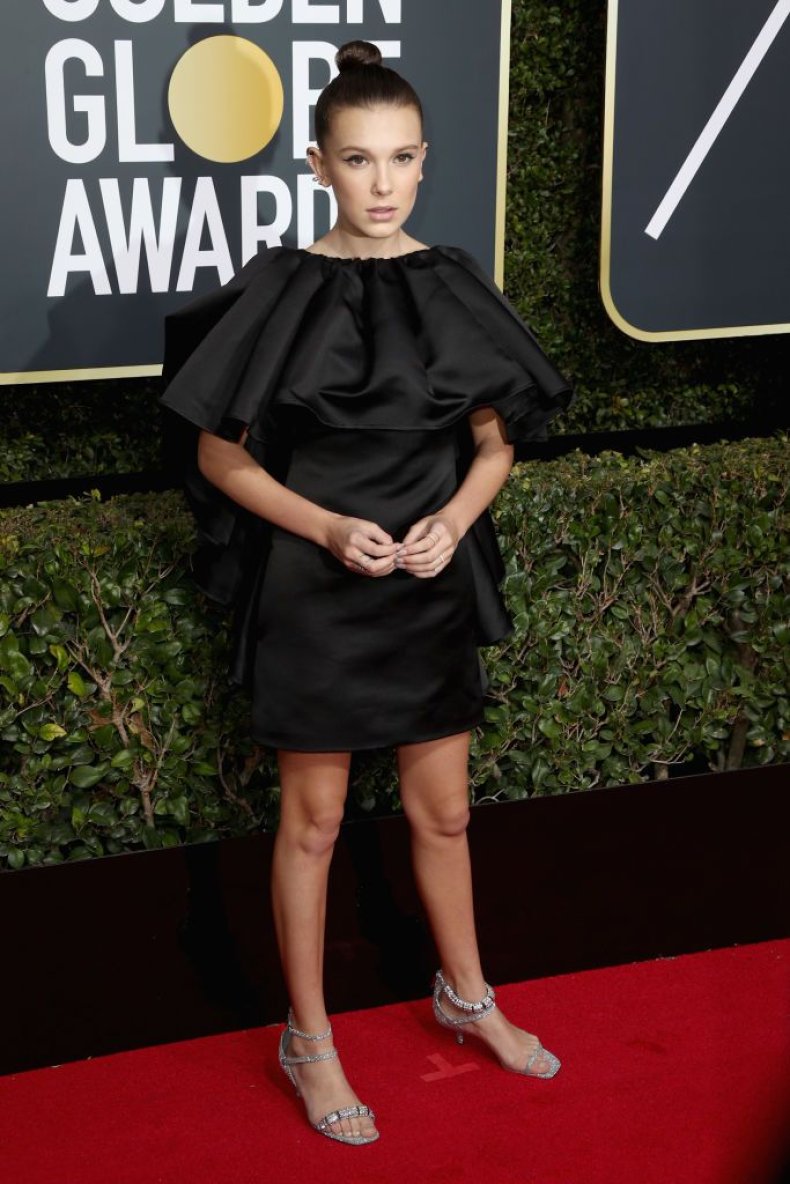 Millie Bobby Brown
She's one of the youngest Hollywood all-stars, and Bobby Brown wisely chooses to make her fashion statements with age-approrpate experimentation. At the Globes, she wore her hair in a chic ballerina bun (braided down the back) and opted for one of the frew short hemlines of the evening. Love the bejeweled heels.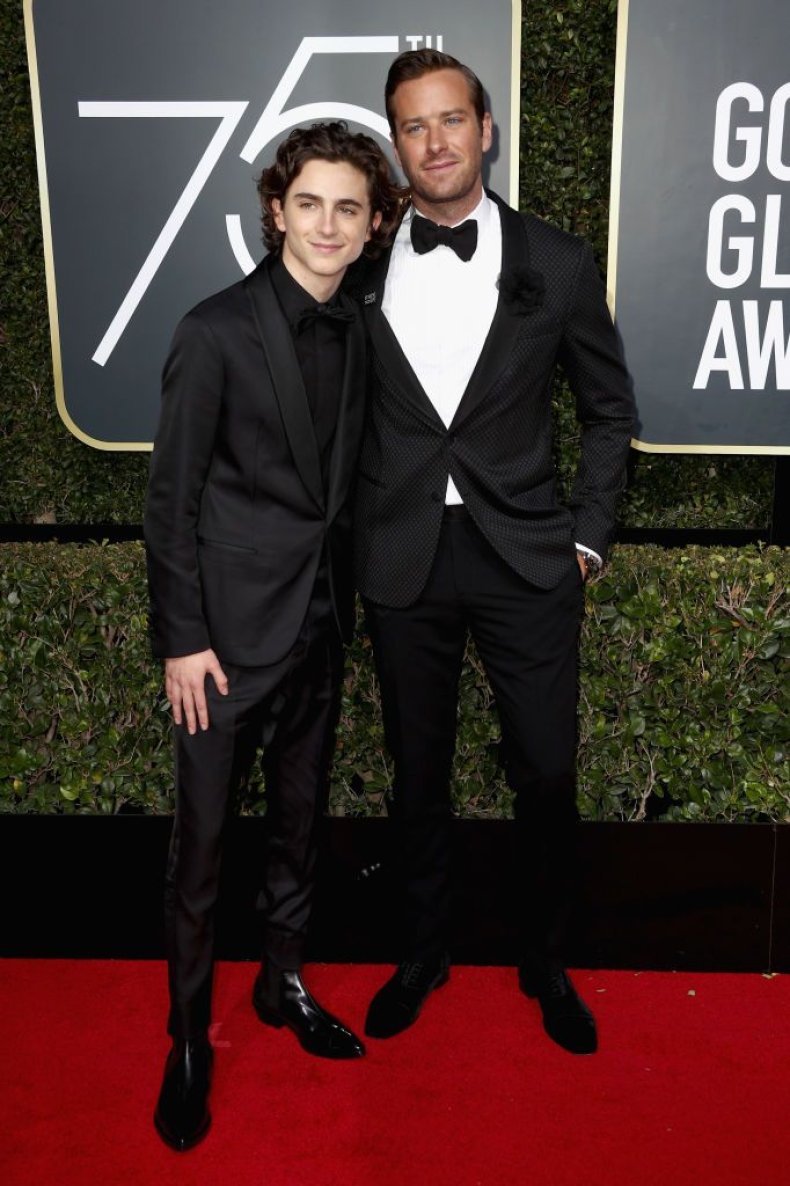 Timothée Chalamet and Armie Hammer
The stars of Luca Guadagnino's erotic romance Call Me By Your Name found two different but equally appealing ways rock the black suit. Chalamet's jet black version looked painted on; Hammer spiced things up with textured fabric. An electric combination, onscreen and off.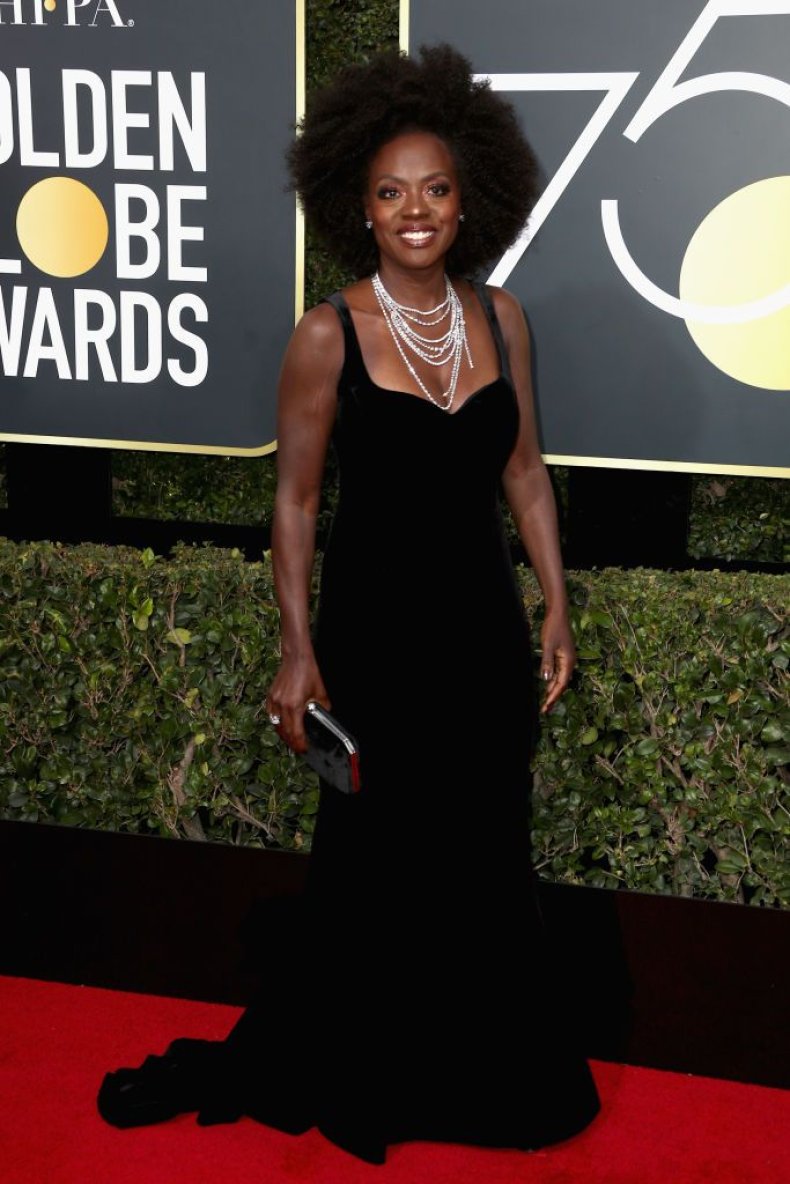 Viola Davis
Davis has been a Hollywood all-star since she delivered a scene-stealing monologue opposite Meryl Streep in Doubt. She is the first black woman to be nominated for an Oscar three times, and she won Best Supporting Actress in 2016 for her work opposite Denzel Washington in Fences. We loved the afro, gown and diamonds combo—very Diana Ross.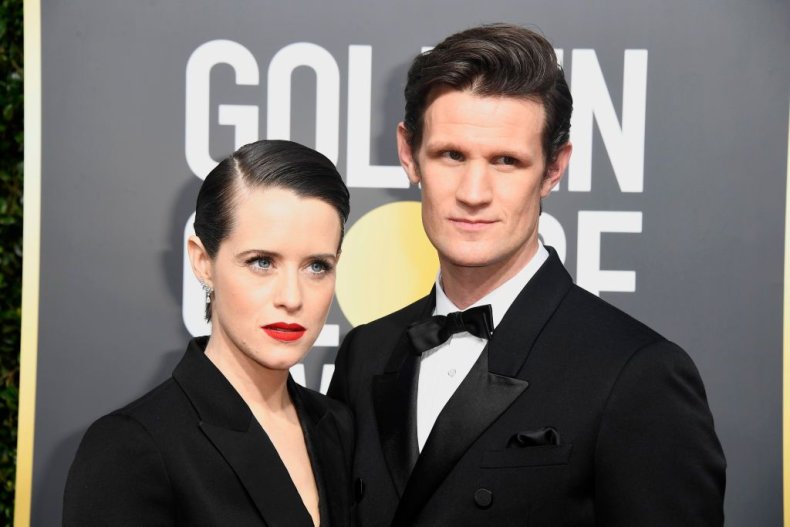 Claire Foy
This year, Foy delivered her final performance as Queen Elizabeth II in Netflix's The Crown. The actress is now moving from royal gowns to leather and tattoos as the third actress to play badass Lisbeth Salander inThe Girl in the Spider's Web. Perhaps that explains her Globes look, a no-nonsense black suit and slicked-back hair.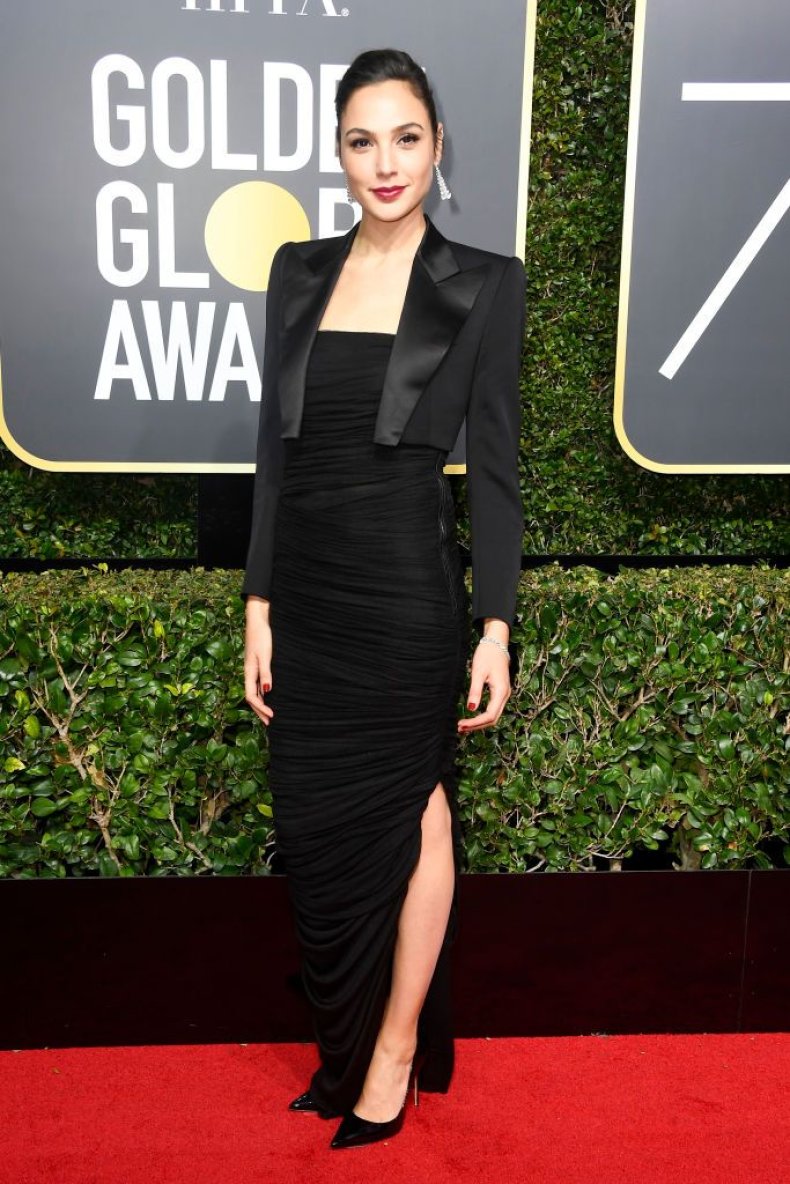 Gal Gadot
Her turn as the Amazon goddess Diana in Patty Jenkins' Wonder Woman charmed audiences and critics alike, but her efforts were snubbed by the Globes. No matter. She rocked the red carpet with her no frills approach to glamour.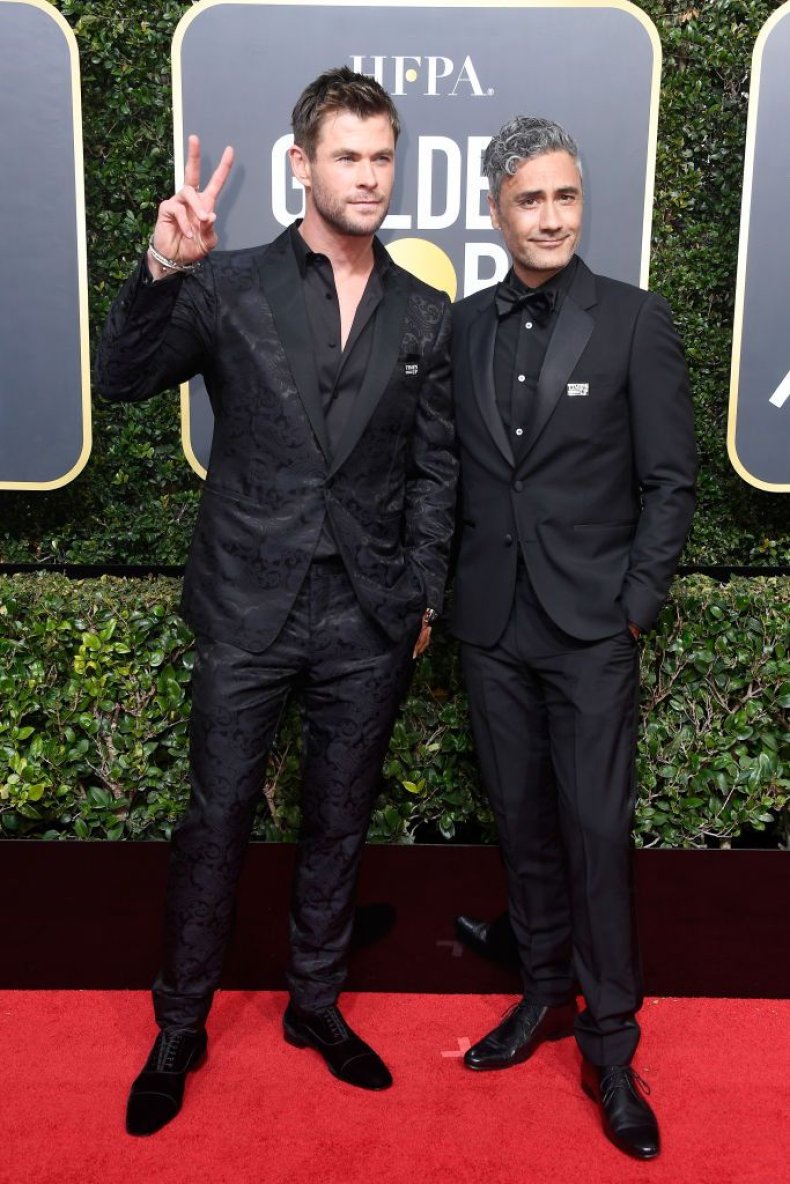 Chris Hemsworth and Taika Waititi
Taika Waititi, Kiwi director of Thor Ragnarok, was a fashion standout in 2017, wearing fancifully patterned rompers and lavender clothing to premieres, looking equal parts whimsical and relaxed. At the Globes, he chose his Thor star, Chris Hemsworth, as accessory. In case you can't tell them apart, Hemsworth is not wearing a tie.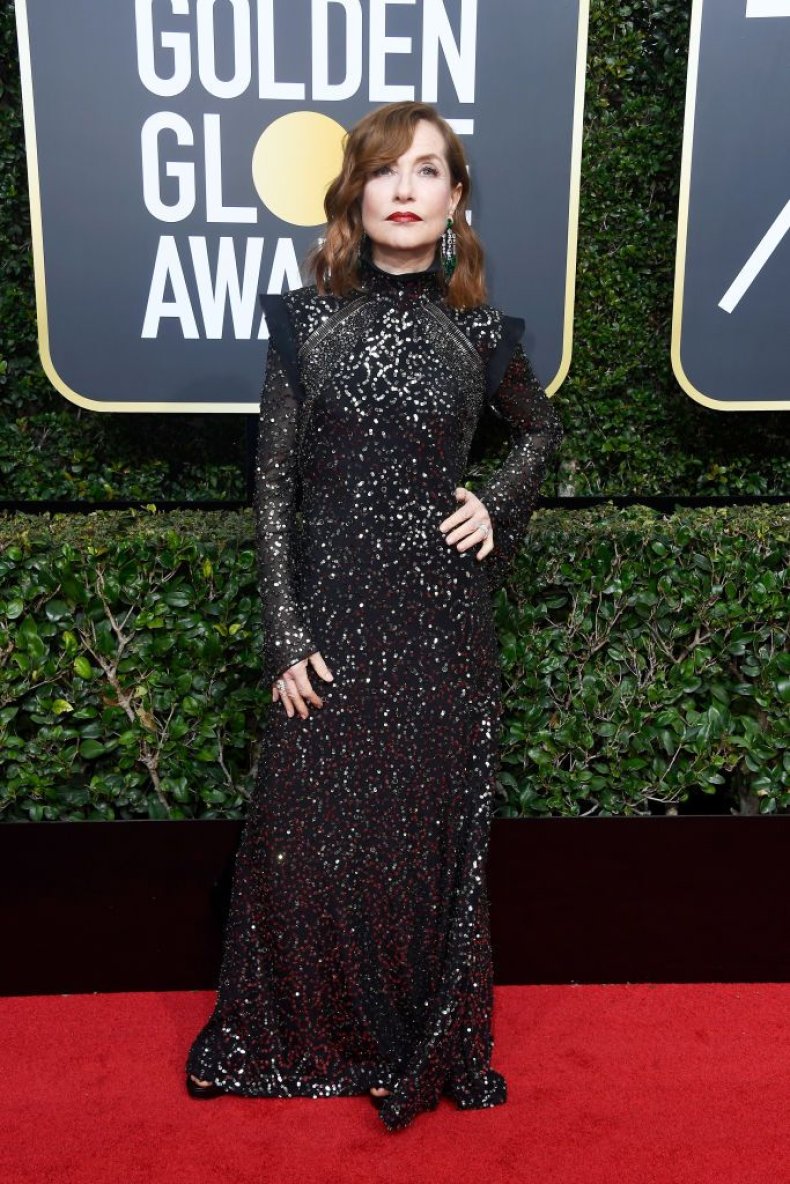 Isabelle Huppert
Leave it to a Parisian to show us how it's done. Huppert was 2017's Golden Globe Best Actress winner, for her tour-de-force performance in the feminist thriller Elle. To the historic 75th annual Globes, Huppert wore a Victorian-inspired, high collar dress, proving that showing no skin can be sexier than baring it all.
Kendall Jenner
Say what you want about the Kardashian-Jenner clan, but these woman know how to slay a formal appearance. Jenner, 22, stuck to the solidarity theme, wearing black. But her drop- dead glamour came with a young woman's daring twist: a multi-tiered, deconstructed skirt.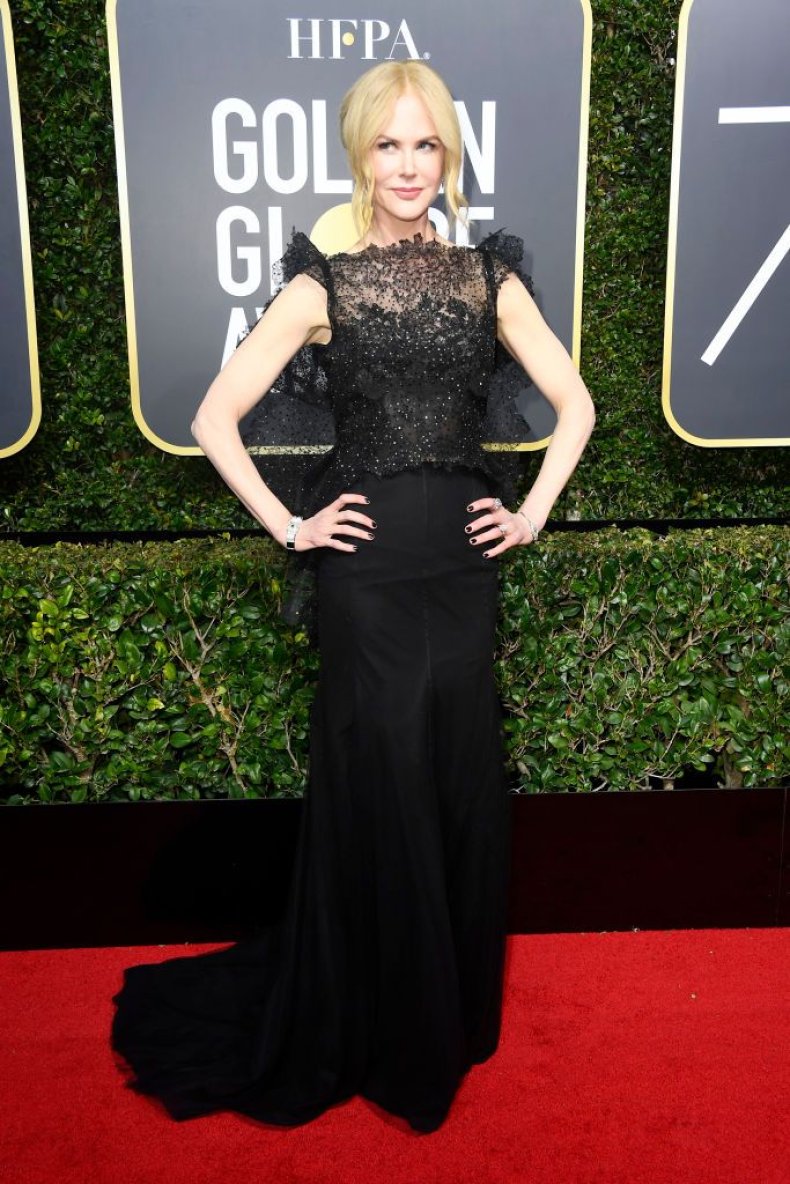 Nicole Kidman
In addition to winning Best Actress in a TV Movie or Miniseries for Big Little Lies, the 50-year-old actress nailed the carpet, as she always does, in black lace.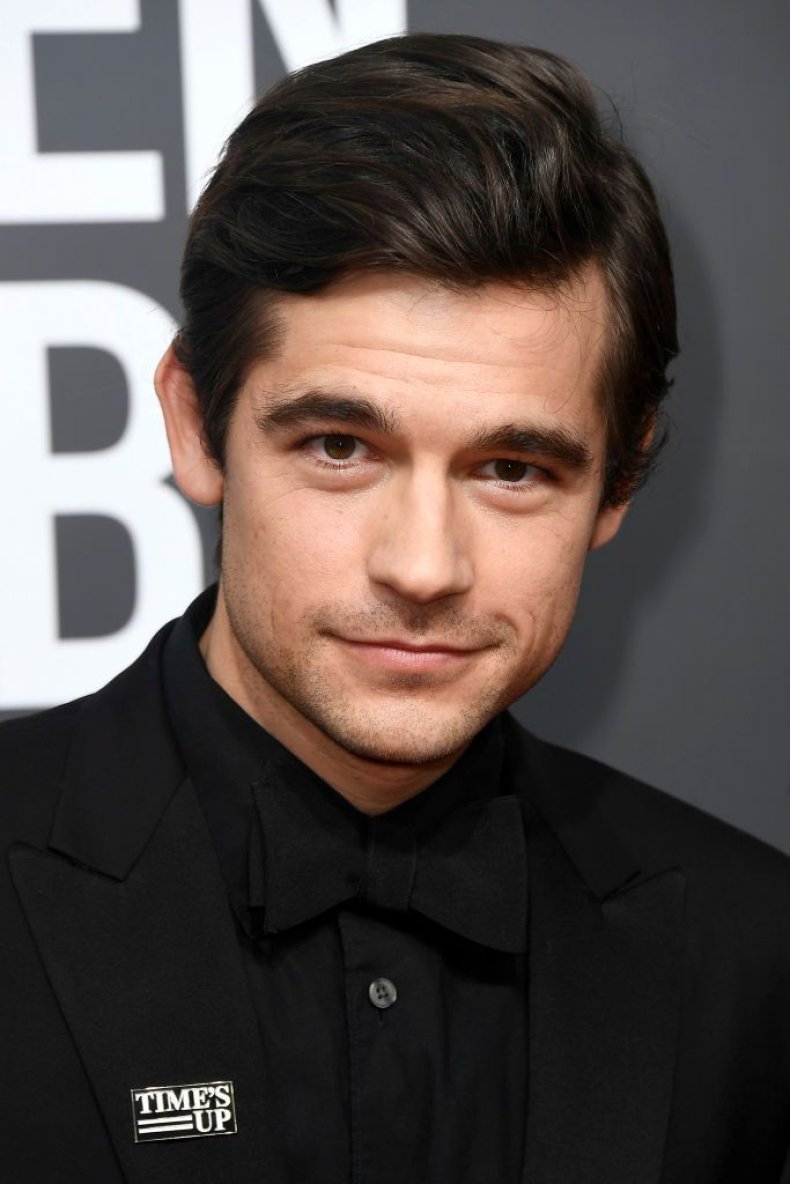 Jason Ralph
The 31-year-old Ralph will appear once again as hapless anti-hero Quentin Coldwater in Season 3 of SYFY's The Magicians. To celebrate at the Globes, he paired a sleek black suit and "Time's Up" lapel pin with a memorably coy smirk.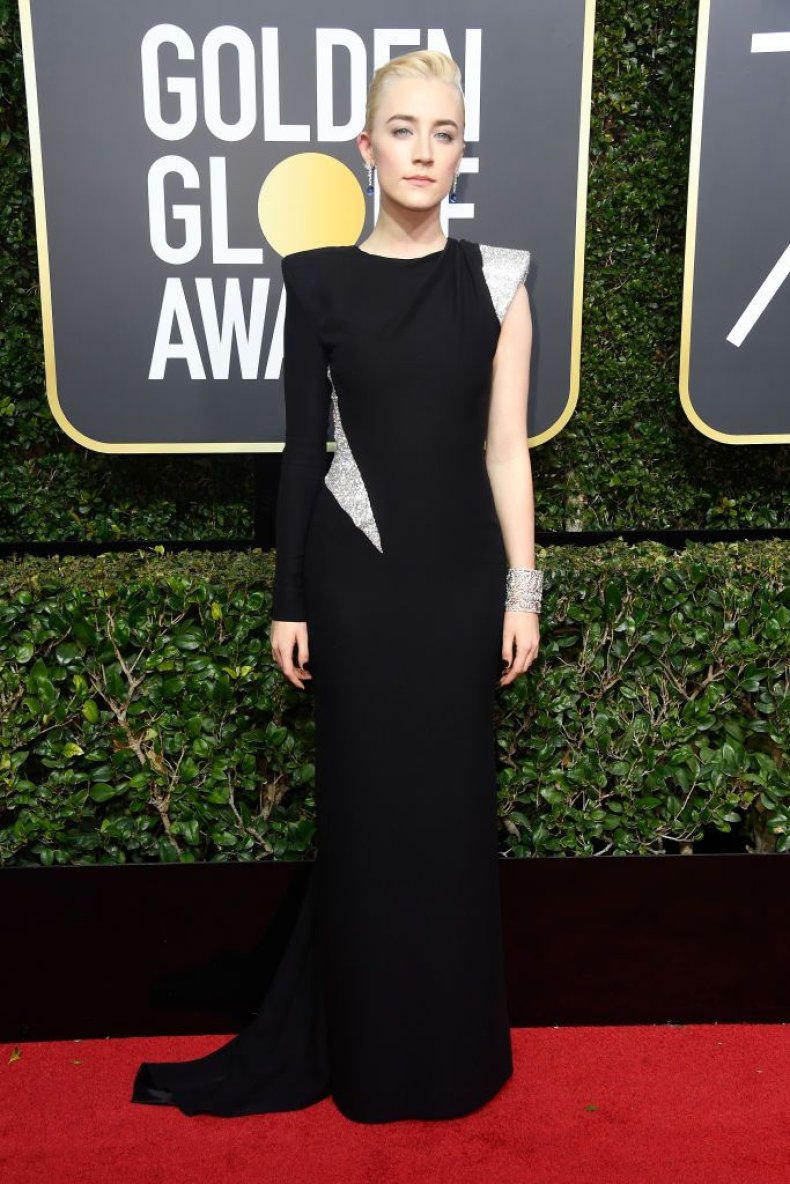 Saoirse Ronan
In Lady Bird, the nominee looks like your typical high school kid. On the red carpet, flanked by powerful countless women, the young actress—who would take home the Best Actress in a Comedy or Musical award—made the most powerfully elegant statement of the night, a sort of deco warrior.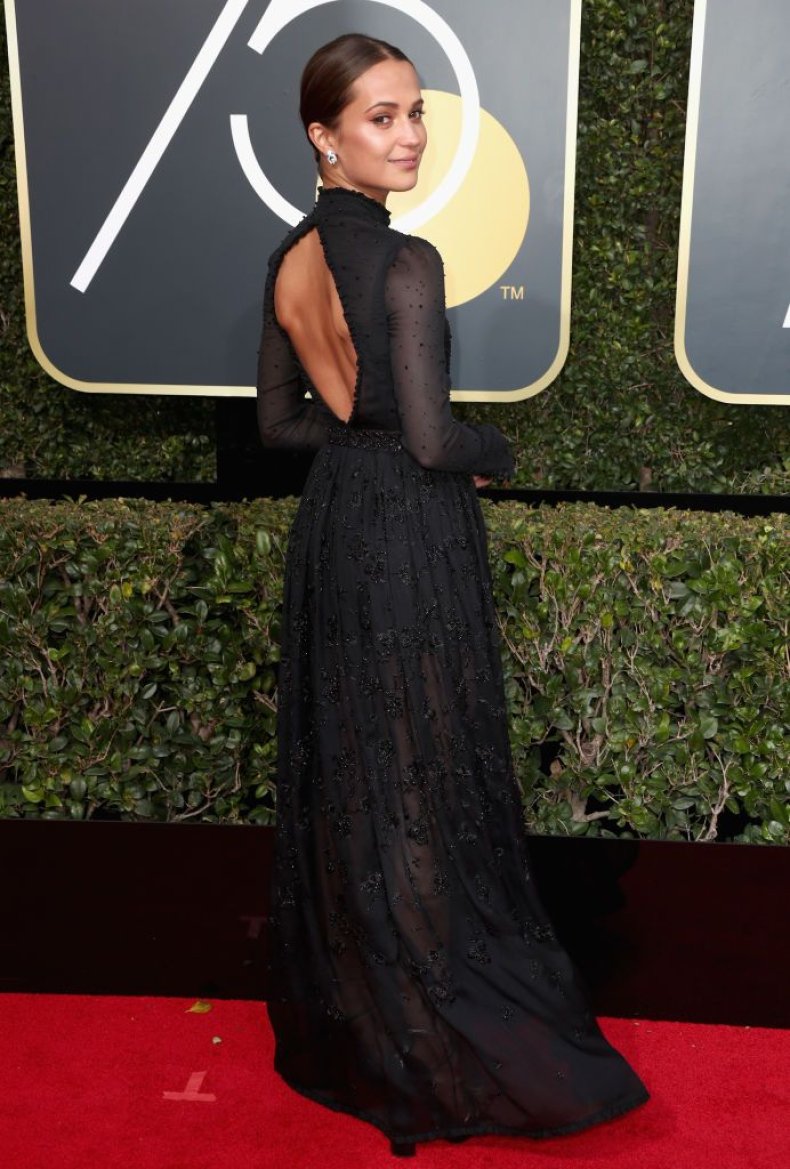 Alicia Vikander
In 2018, Swedish actress and dancer Vikander will appear as Lara Croft in Tomb Raider. At the Golden Globes, the 2016 Oscar winner was buttoned-up Victoriana in front, bare-shouldered vixen in back. The best of everything.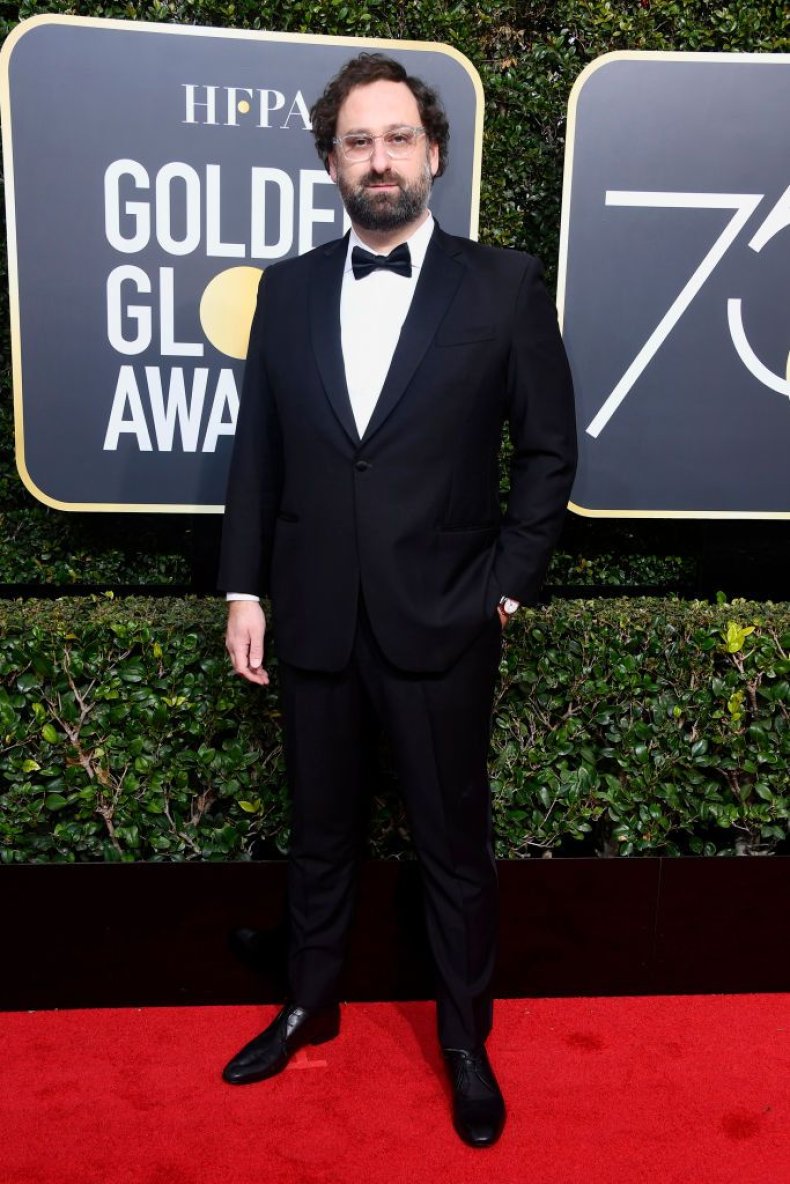 Eric Wareheim
Who would have expected, ten years ago, that one half of Adult Swim's cult comedy duo Tim & Eric would show up to the Golden Globes looking like a serious, contemporary-styled intellectual? Wareheim steals scenes in Netflix's Master of None as Arnold Baumheiser, a role originally written for the late comedian Harris Wittels, and he stole his moment on the red carpet with just a hint of shine to his black suit and hip, clear glasses.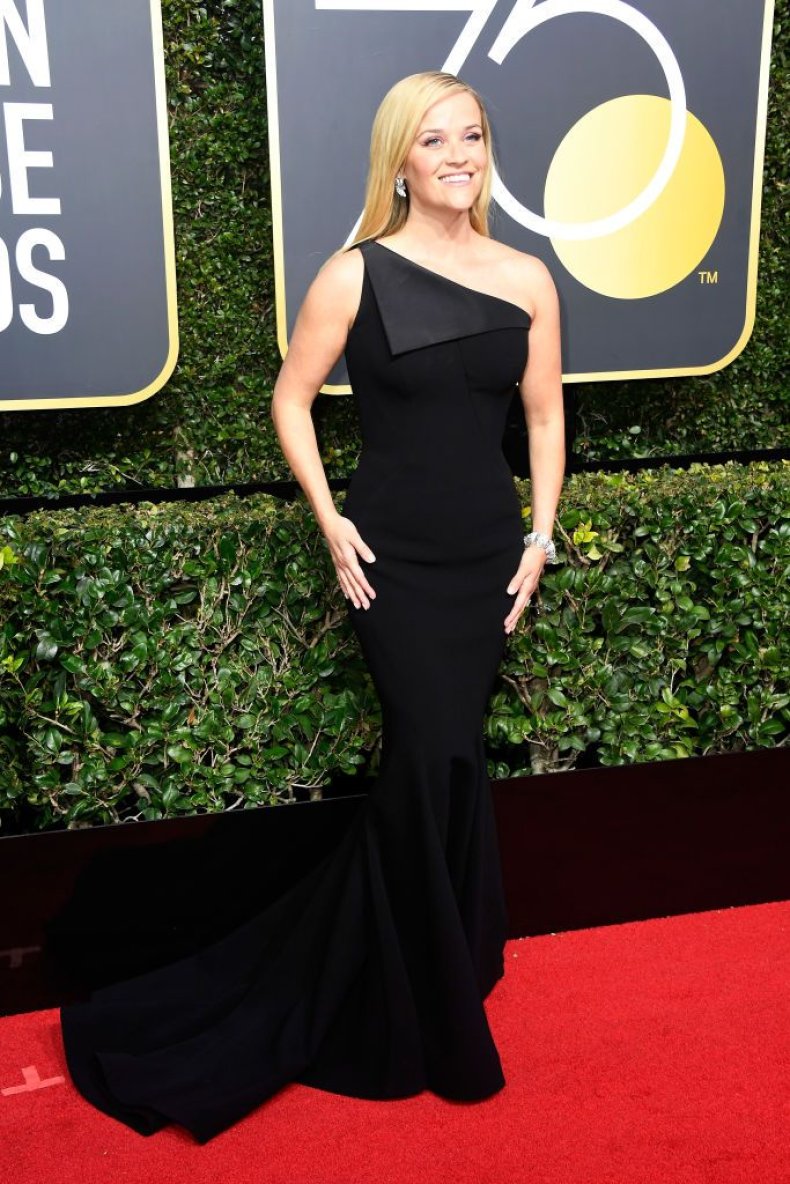 Reese Witherspoon
Even an all-black red carpet couldn't dial down Witherspoon's smile. As part of the powerful ensemble in Big Little Lies, the 41-year-old actress and women's rights advocate was a clear example of optimistic, feminine power throughout 2017 and on the Globes red carpet. Her geometric, structured black gown reminded us of the most gif-able line in Big Little Lies: "I want more!!!!"