Debra Messing Calls Out E! For Equal Pay on Golden Globes Red Carpet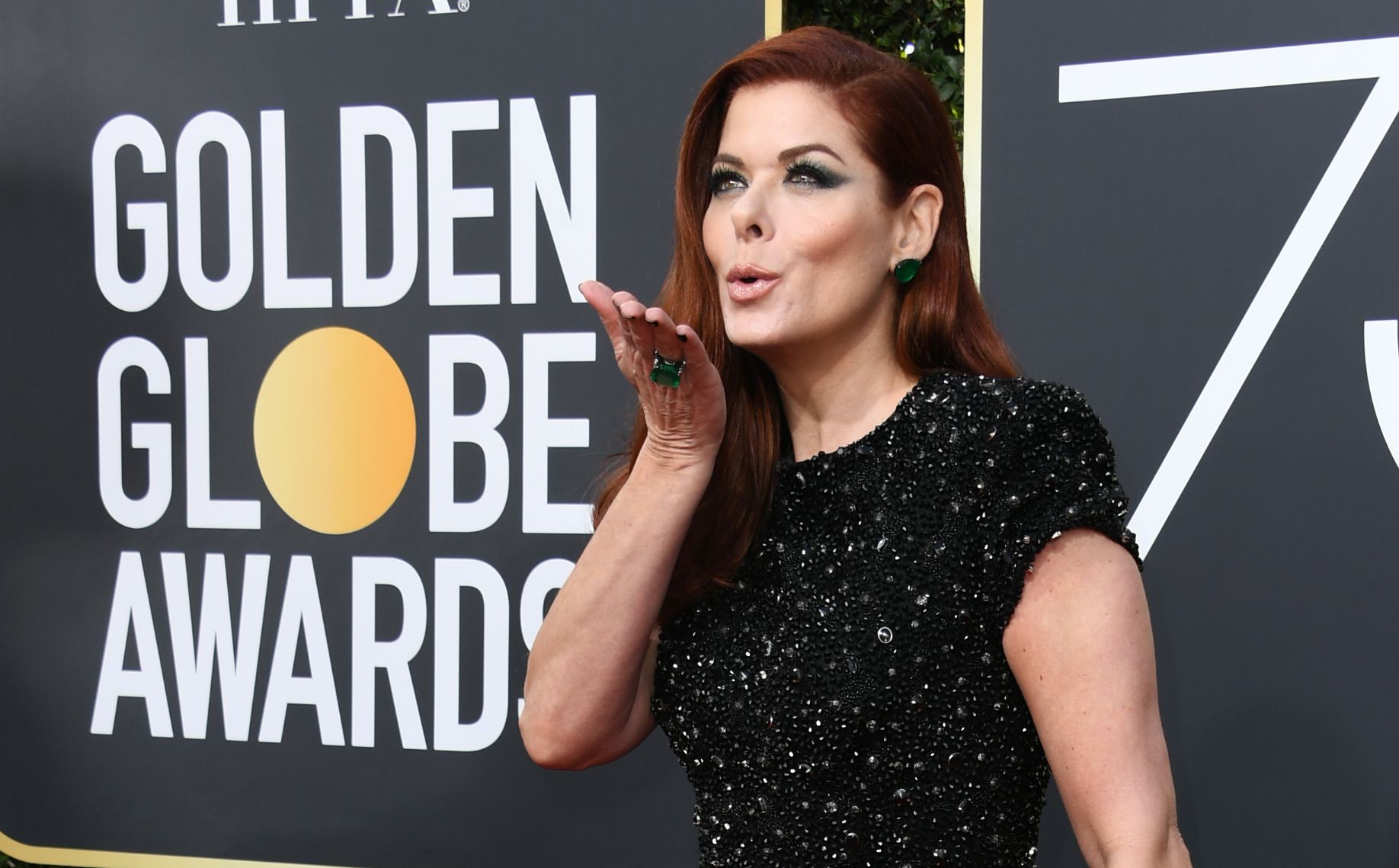 Debra Messing was not, uh, messing around on the 2018 Golden Globes red carpet.
Like pretty much every other actress on Sunday night, the Will & Grace star wore all black to support the Times Up movement, intended to raise awareness of gender and racial inequality in Hollywood. And when E! host Giuliana Rancic asked Messing about the initiative, the actress didn't hold back—even criticizing the network broadcasting the interview.
"I was so shocked to hear that E! doesn't believe in paying their female co-hosts the same as their male cohosts," Messing said. "I miss Catt Sadler."
Messing was referring to the former E! News anchor who left the network in December after 12 years, when she discovered her younger male co-host, Jason Kennedy, made nearly double what her salary. When she left, Sadler said E! refused to raise her salary to match.
"We stand with her," Messing said of Sadler on Sunday. "And that's something that can change tomorrow. We want people to start having this conversation that women are just as valuable as men."
Messing also tweeted her support of Sadler earlier on Sunday.
Messing wasn't the only woman who called the network out for its treatment of Sadler. Comedian Amy Schumer encouraged Golden Globe attendees to confront E! about the issue in an Instagram post on Sunday.
"If you're on the carpet tonight or at home post in support and ask @eentertainment what happened?" Schumer wrote in the caption.
Immediately after she left the network in December, Sadler posted an essay on her website explaining the decision. "When E reached out to renew and extend my deal, I learned that he wasn't just making a little more than I was," Sadler wrote. "In fact, [Kennedy] was making close to double my salary for the past several years." Sadler said she repeatedly asked for a raise and was denied each time. "How can I operate with integrity and stay on at E! if they're not willing to pay me the same as him? Or at least come close?"
In a statement to People, E! denied the accusation of gender discrimination. "E! compensates employees fairly and appropriately based on their roles, regardless of gender. We appreciate Catt Sadler's many contributions at E! News and wish her all the best following her decision to leave the network."