Golden Globes 2019: Most Exciting Nominations From Lady Gaga to Kristen Bell
It's that time of year again where pop culture junkies can rejoice: the 76th annual Golden Globe Awards nominations have been revealed. And there's a lot the Hollywood Foreign Press Association (HFPA) got right ahead of the 2019 ceremony.
The Golden Globes honors outstanding work in television and film. It will be hosted this year by twp past Golden Globe winners, Andy Samberg and Sandra Oh. The pair have been described by NBC Entertainment co-chairs Paul Telegdy and George Cheeks as "the perfect choices to host" in a joint statement, according to CNN.
This year's nominees were announced on Thursday at the Beverly Hilton Hotel in California by Terry Crews, Danai Gurira, Leslie Mann and Christian Slater. Typically, awards shows tend to leave some deserving performances or titles off their roster of nominees. There were some notable snubs left out of this year's nominations, including A Quiet Place in the acting categories and This Is Us. However, there are plenty of Golden Globe nominees to get excited about. Check out a list of nomination highlights below:
Television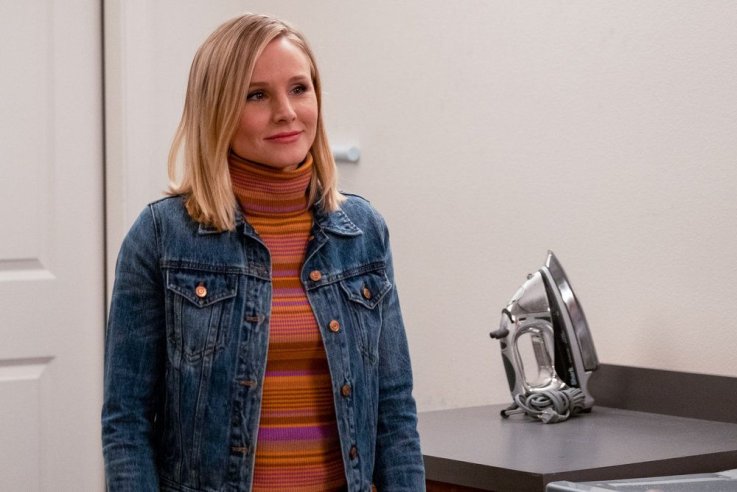 Kristen Bell, The Good Place (NBC)
Bell's first-ever Golden Globe nomination is long overdue, but at least the HFPA has come to their senses. Before Bell, the only actor to receive recognition for The Good Place was Hollywood veteran Ted Danson, at the Primetime Emmy Awards. So, it's safe to say the 38-year-old actress is in a very good place at the moment.
Amy Adams, Sharp Objects (HBO)
Adams brought her A-game to the role of antihero Camille Preaker in Sharp Objects, easily the most twisty show of 2018. The Academy Award nominee had described Camille to TV Line as "very different" from other roles she's taken, since her character "has the most outwardly visible demons."
Billy Porter, Pose (FX)
Porter's acting nomination for Pose, a series that features several transgender actors, is something worth celebrating. In fact, Pose is the first televised series with a predominately transgender cast to receive Golden Globes recognition.
Laura Dern, The Tale (HBO)
Dern gave her all in during her heartbreaking performance in The Tale. This made-for-television flick tells the true story of a woman who realized she had engaged in a troublesome sexual relationship with two adults while she was 13.
Film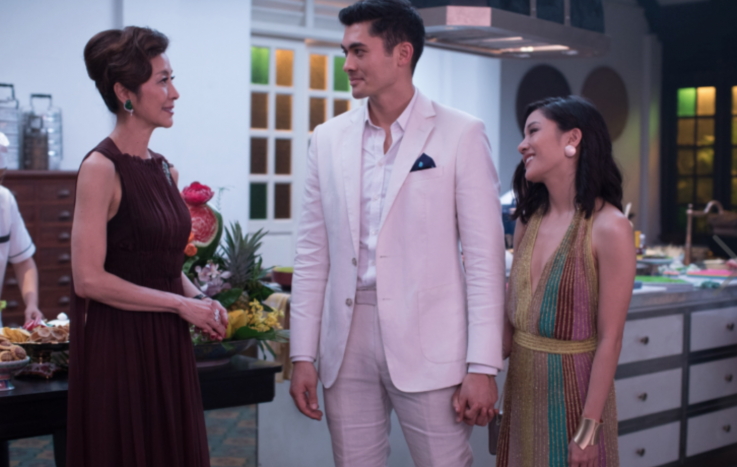 Lady Gaga, A Star Is Born
Time and time again, Lady Gaga has proved that she is, in fact, a star. Starring as Ally served as Gaga's first leading role in a feature film. Her role in the Bradley Cooper-directed remake of A Star Is Born showcased her acting chops in addition to her not-so-secret incredible vocal abilities.
Black Panther
Black Panther scoring three Golden Globe nods, including Best Motion Picture – Drama, is a big win for the action film genre and Disney. The industry giant intended to kickstart a campaign to get the Marvel flick recognized in the Best Picture category at the 2019 Academy Awards. A nod in the Golden Globe's Best Motion Picture – Drama category shows the film is on the right track for success.
John David Washington, BlacKkKlansman
Denzel who? Washington definitely made a name for himself in the world of acting apart from his father due to his standout performance in BlacKkKlansman. The movie tells the true story of an African-American cop, Ron Stallworth (Washington), who infiltrated the Ku Klux Klan. As a bonus, the film scored three other nominations, including Spike Lee as Best Director and Adam Driver as Best Supporting Actor.
Constance Wu, Crazy Rich Asians
Crazy Rich Asians broke records following its August box-office debut. Now, Wu is celebrating her first-ever Golden Globe nomination. "What a morning to have had my phone on Do Not Disturb Mode till now," she tweeted Thursday. "I'm ecstatic but also in shock! Thank you @goldenglobes."
Golden Globes 2019: Most Exciting Nominations From Lady Gaga to Kristen Bell | Culture