NBC is the latest media giant to boycott the Hollywood Foreign Press Association (HFPA) over a lack of diversity.
The network confirmed it will not air the televised awards ceremony in 2022 which means that the HFPA must decide how or if it will move forward next year without its broadcast partner, or enact changes demanded by industry leaders over its membership and processes.
"We continue to believe that the HFPA is committed to meaningful reform," NBC said in a statement. "However, change of this magnitude takes time and work, and we feel strongly that the HFPA needs time to do it right. As such, NBC will not air the 2022 Golden Globes. Assuming the organization executes on its plan, we are hopeful we will be in a position to air the show in January 2023."
The HFPA has been under scrutiny following an initial exposé by The Los Angeles Times about both the organization's questionable financial practices, as well as a feeble record of diversity and representation, and a lack of transparency surrounding its voting practices.
The report detailed that the organization counted no Black journalists among its then-87 members.
Netflix and Amazon Studios have also each announced they would no longer be working with the HFPA.
In response, last week the organization released a framework for reform which includes measures to increase its members of color and also limitations on gifts members can receive.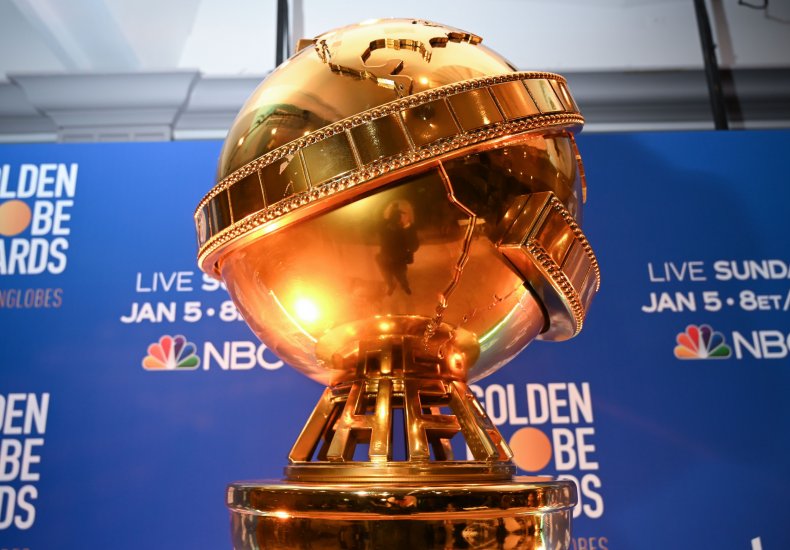 "Today's overwhelming vote to reform the Association reaffirms our commitment to change," said HFPA president Ali Sar in a statement last Thursday.
A number of high profile actors and filmmakers have expressed their frustration with these proposed reforms
Tom Cruise is now making headlines after the Mission Impossible actor returned his three Golden Globes statues he won for Born on the Fourth of July, Jerry Maguire and Magnolia, in protest.
"Warner Media, now the third studio to turn away from @goldenglobes, drops inside details about how it's harder to secure HFPA press conferences for Black artists and how artists are asked racially insensitive, sexist, homophobic questions. Strong statement," tweeted filmmaker Ava Du Vernay.
She later added: "Everything matters. Even this. The ripple effects echo through our industry, especially for Black artists and artists of color.
"Kudos to all the activists, artists, publicists and executives who took a stand to make this so."
Avengers star Mark Ruffalo added: "Now is the time to step up and right the wrongs of the past," (per The Hollywood Reporter.)
Scarlett Johansson urged Hollywood to take a "step back" from the HFPA and released a statement calling for "fundamental reform."
"As an actor promoting a film, one is expected to participate in awards season by attending press conferences as well as awards shows. In the past, this has often meant facing sexist questions and remarks by certain HFPA members that bordered on sexual harassment. It is the exact reason why I, for many years, refused to participate in their conferences," she said, via The Guardian.
"The HFPA is an organization that was legitimized by the likes of Harvey Weinstein to amass momentum for Academy recognition, and the industry followed suit.
She continued: "Unless there is necessary fundamental reform within the organization, I believe it is time that we take a step back from the HFPA and focus on the importance and strength of unity within our unions and the industry as a whole."
Meanwhile, Shonda Rhimes tweeted: "Every step forward matters. So many people in front of/behind the camera, at studios/streamers & PR firms took a stand to shift a piece of the biz model that affects the economic futures of artists who are often tokenized/not included. These steps can work in any industry."