The 17 Best and Weirdest Quotes From the Golden Globes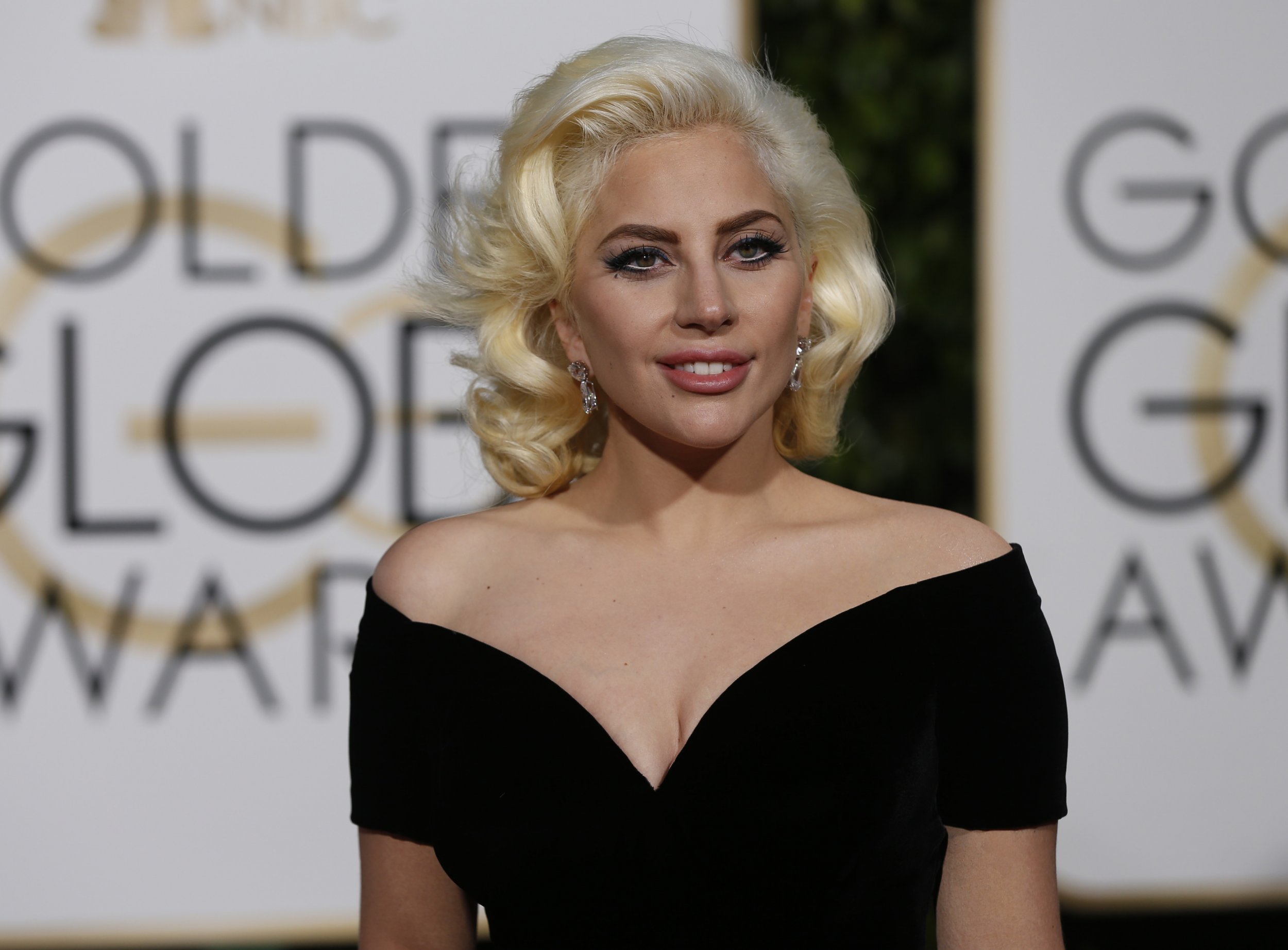 The 73rd Golden Globe Awards were a messy, frequently offensive and occasionally drunken affair. The award choices baffled, host Ricky Gervais flouted boundaries of decency, and we all had Chumbawumba stuck in our heads at the end of the night. Need a recap? Here are the weirdest and most memorable quotes of the evening.
"Roman Polanski called [Spotlight] the best date movie ever." —Ricky Gervais
Many viewers and celebrity guests alike girded their loins for whatever offensive opening monologue Globes host Ricky Gervais was going to cook up for his triumphant return to the award show's stage. Still, no one anticipated that he would touch on transgender celebrity Caitlyn Jenner, child molestation and gender inequity...within the first five minutes of the ceremony.
"Thank you for not taking my suggestion and ending the whole series on Chumbawumba. You picked the right song." —Jon Hamm
After winning the Golden Globe for best actor in a TV drama for Mad Men, Hamm jokingly referenced the show's final episode, which featured "I'd Like To Teach the World To Sing" as a Coke-themed send-off. Of course, if you'd rather see that scene with Chumbawumba, the Internet delivered.
"Pain is temporary, but a film is forever." —Alejandro Iñárritu
The Revenant was the big winner at the Golden Globes, and Iñárritu's acceptance speech for best director lived up to the film's now-notorious manly aesthetics and punishing filming process. True, Leo DiCaprio ate raw bison liver and slept in animal carcasses, but hey, the movie's forever, right?
"This is it. The final award of the night. It's been another classic Globes, so many memorable moments. Tom Hanks barfed. Rob Lowe fell off a balcony right in the middle of Cosby's surprise appearance and full confession. Patrick Stewart removed his bald cap and revealed he's had a full head of hair for years." —Andy Samberg
Samberg's faux-recap came early in the night and provided a much more entertaining version of the awards show than what actually transpired, to the point where many wished he was the host instead of Gervais. "OK, full disclosure," Samberg confessed. "I assumed I would be writing the last award for best picture, so I wrote in some placeholders what I assumed would happen."
"Screw you." —Ridley Scott
After winning the award for best motion picture—comedy for The Martian, director Scott thanked those in need of thanking, as filmmakers are wont to do. Then he continued speaking. The exit music commenced. The timer signaled for him to wrap it up. At one point, he glanced up and addressed the music: "Screw you, OK?" It was one of the evening's few speeches that didn't have to be bleeped out.
"I am Eva Longoria, not Eva Mendes."
"And I am America Ferrera, not Gina Rodriguez."
"And neither of us are Rosario Dawson."
"Well said, Selma."
"Thanks, Charo."
—Eva Longoria and America Ferrera
The two actresses, who currently star in the new NBC shows Telenovela and Superstore, respectively, threw a little shade on the Golden Globes, which last year got Ferrera mixed up with Jane the Virgin star Gina Rodriguez on its official Twitter. The two Latina actresses ended up delivering the funniest exchange of the night, all while making a point about Hollywood's well-documented diversity problem.
"I actually wanted to be an actress before I wanted to be a singer, but singing worked out first." —Lady Gaga
Lady Gaga has straddled stylistic worlds in recent years—shifting from 2013's Artpop to 2014's Cheek to Cheek collaboration with Tony Bennett—but the singer traverses mediums as well, winning a Golden Globe for her role on American Horror Story: Hotel. Her acceptance speech was memorably emotional and confessional. She described the win as "one of the greatest moments of my life" and revealed that acting was her first love before music.
"He's also the only person who Ben Affleck hasn't been unfaithful to." —Ricky Gervais, introducing Matt Damon
If nothing else, Gervais lived up to his built-in reputation as a raunchy, offensive host. He didn't shy away from targeted potshots at celebrities, including this dig at Affleck's rumored infidelity toward longtime wife Jennifer Garner. Damon, visibly awkward, was momentarily left speechless by the line.
Quentin Tarantino uses the word ghetto and is called out by Jamie Foxx.
When Ennio Morricone won the Globe for best original score for The Hateful Eight, director Tarantino gave an effusive, rambling acceptance speech in his honor. "When I say favorite composer, I don't mean movie composer—that ghetto," Tarantino said. "I'm talking about Mozart, I'm talking about Beethoven, I'm talking about Schubert." Viewers on Twitter promptly denounced the director's use of the term ghetto, and Jamie Foxx threw some shade with a single look:
"Honestly, I was told I would be presenting alone.... Clearly I've been recast in some kind of Joe Biden, Andy Richter, Robin type thing." —Ryan Gosling
Gosling introduced The Big Short alongside fellow legendary heartthrob (and The Big Short co-star) Brad Pitt and played petulant after Pitt got to do most of the talking. He had to be the only person on Earth mad about seeing both of them onstage simultaneously.
"Most of all, I want to thank my imaginary friend Rocky Balboa, for being the best friend I ever had." —Sylvester Stallone
Stallone won the award for best performance by an actor in a supporting role in any motion picture for his return as Rocky in Creed. The surprise smash film ended up being a dramatic comeback for Stallone, who acceptance speech was sweetly tear-jerking, even if he failed to thank Creed co-star Michael B. Jordan and director Ryan Coogler (during the break, he rushed back onstage to thank the pair and apologize for the oversight). Let's chalk it up to surprise and nerves, and let the man enjoy his Golden Globe in peace!
"Helen, I have to say you look absolutely lovely tonight." —Gerard Butler
"Thank you, Gerard. So do you...for your age." —Helen Mirren
The 70 year-old actress threw a line in co-presenter Butler's face that has been used on her too many times to count. At this point in the ceremony, the crowd had grown drunk and ornery, so the remark got only a few laughs, but we heard you, Helen. Loud and clear.
"A few years ago on this show, I made a joke about Mel Gibson getting drunk and saying a few unsavory things.... I wasn't judging him, but now I find myself in the awkward position of having to introduce him again.... I blame NBC for this terrible situation. Mel blames...well, we know who Mel blames." —Ricky Gervais
"I love seeing Ricky once every three years because it reminds me to get a colonoscopy." —Mel Gibson
Oh, Ricky. Gervais famously dissed Gibson at the 2010 Golden Globes for the actor's comments during a DUI arrest, in which Gibson said, among other things, ""fucking Jews...the Jews are responsible for all the wars in the world" to a police officer and then called a female officer "sugar tits." It was caught on tape. As such, Gibson's return to the Globes stage was seen as a controversial comeback, and Gervais got right to the point about whether he believed Gibson should be forgiven. Gibson did a decent job of volleying it right back with the "colonoscopy" comment, but Gervais rejoined him onstage to ask "a question," which was heavily bleeped out and missed by most of the home audience. Reports later clarified that the question was "What the fuck is sugar tits?"
"These clips remind us that a single name can be a superlative, synonymous with "extraordinary".... If Washington doesn't ring out loud enough, then let the first name carry all the weight. And that name is Denzel." —Tom Hanks
Even while he was battling a cold that made his voice hoarse, Hanks's introduction of Denzel Washington as the Cecil B. DeMille Lifetime Achievement Award recipient was the most riveting and poignant speech of the night. The two actors appeared together in the 1993 film Philadelphia, for which Hanks won an Academy Award.
"Yeah, I do need my glasses." —Denzel Washington, trying to read his Cecil B. DeMille Lifetime Achievement Award speech
Washington's own speech upon receiving the award was a bit more tumultuous than Hanks's introduction, as the 61-year-old actor could barely read what he had written, having forgotten his glasses. His wife provided what we assume was much-appreciated support.
"I want us to be buried next to each other. I'm not kidding." —Jennifer Lawrence
Awards show favorite Lawrence said the above quote while accepting the Best performance by an actress in a motion picture—musical or comedy award for her role in Joy. She was referring to Joy director David O. Russell, who also directed the actress in American Hustle and Silver Linings Playbook, for which she also won Golden Globes.
"My friend Tom Hardy, who I know in real life, would never bury me in the cold and leave me out to die like that." —Leonardo DiCaprio
The Revenant is a heavy, punishing film, but star DiCaprio brought some levity to the stage with this joke about the film's storyline. Moments later, the actor used his time in the spotlight to make a political statement in support of indigenous communities.