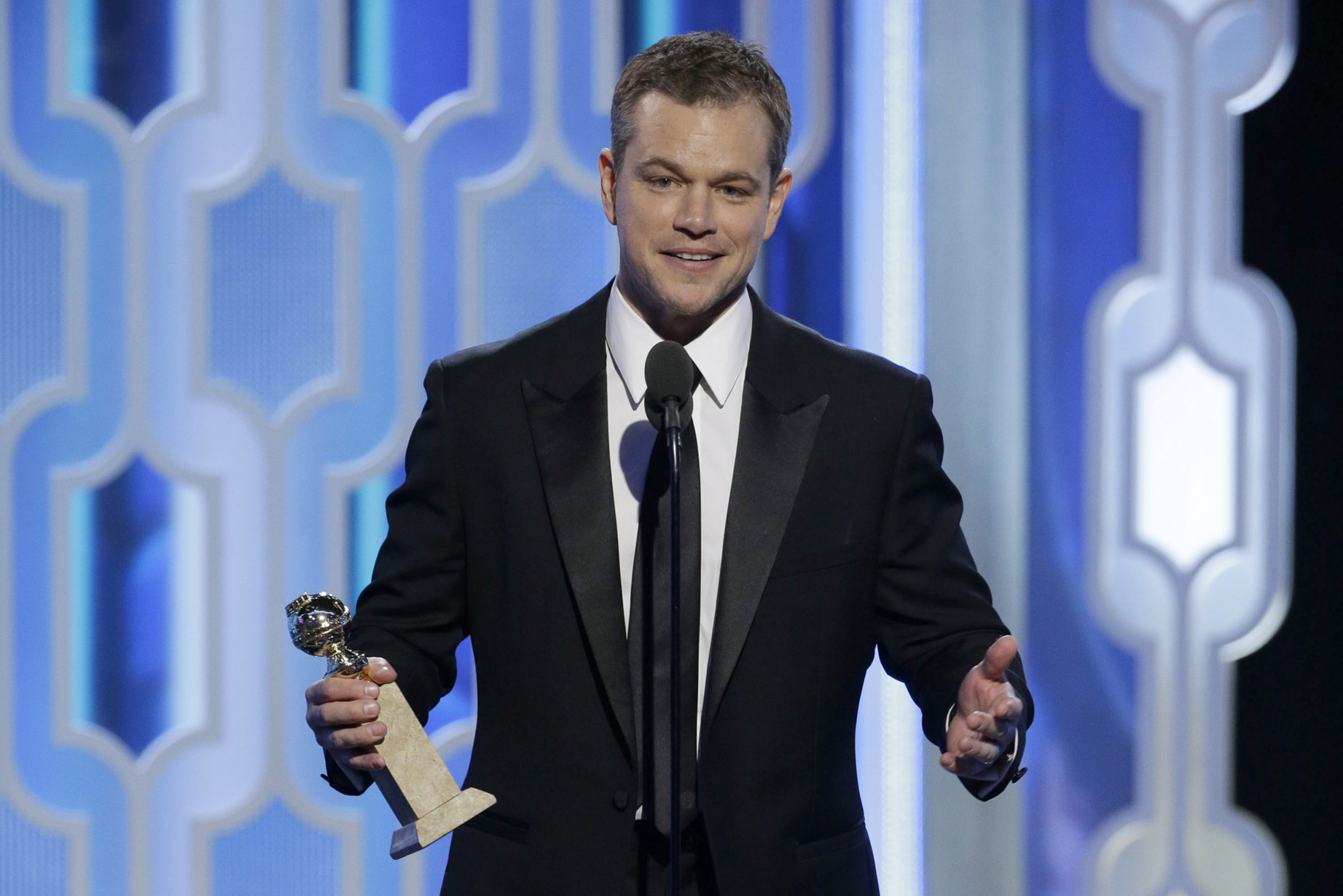 The Golden Globes has banned "dramas with comedic overtones" from entering the Best Musical or Comedy category after director Ridley Scott's sci-fi thriller The Martian controversially won the award in January.
You may remember the film awkwardly shoehorned itself into the same category as Spy and Trainwreck—and won. It was a strategic move, it seems, to avoid being mauled by The Revenant, the clear-cut winner in the Best Drama category.
The Hollywood Foreign Press Association, whose members vote for each award, has now responded to the backlash that followed The Martian's unlikely success. New rules disclosed on Monday have closed the loophole that allows dramatic films with comedic scenes from entering into the Best Musical or Comedy category.
According to Entertainment Weekly, the tweaked rules state that "dramas with comedic overtones should be entered as dramas" and not in the Musical or Comedy category. It appears that rule will extend to the acting categories also, after The Martian star Matt Damon won Best Actor in a Musical or Comedy.
Of course, The Martian isn't the first dramatic film to attempt to muscle into the category. Jennifer Lawrence's Joy was also nominated this year, while her previous collaboration with director David O. Russell, American Hustle, won in 2014.
The changes will be welcome news to Trainwreck producer Judd Apatow—the most vocal critic of The Martian's victory at the Globes.
He tweeted in October 2015:
And in January, a week after The Martian and Matt Damon won at the Globes, Apatow singled out the actor in a semi-joking rant at the Critics' Choice Awards.
"We only have one award, Matt," he said. "That's all we get. I'm like a nerd on the schoolyard, and you stole my milk money."