Golden Retriever Appears 'Violently Hungover' on Couch in Hilarious Clip
A video of a seemingly "hungover" Golden Retriever has left the internet in hysterics.
The viral TikTok post shows the very tired pup yawning and stretching out on a couch all while looking barely with it. The video's creator joked that Sonny the Golden Retriever looks "hungover" in the hilarious clip.
"He keeps waking up every five minutes looking like he's regretting his decisions from last night," Sonny's owner comically wrote across the TikTok post. "Moving in slow motion, like if he moves at full speed he'll puke."
The video had been aptly captioned: "Poor tired boy."
The pup and his family, which includes Bronte a rescue dog from Mexico, appear to live in British Columbia, Canada, and have a large following online where they keep internet users up to date on the dogs' funny antics.
Since it was first shared to the social media platform on February 26 by @BronteBrindle, the post, which can be seen here, has been viewed more than 170,000 times and received more than 28,000 likes. More than 200 users have commented under the post to date.
"Must be the funniest dog breed ever," one user wrote.
The videos creator responded: "They have such funny personalities."
"He can't lay down, the heartburn is too much," another TikToker humorously added.
"We've all been there," joked a different user.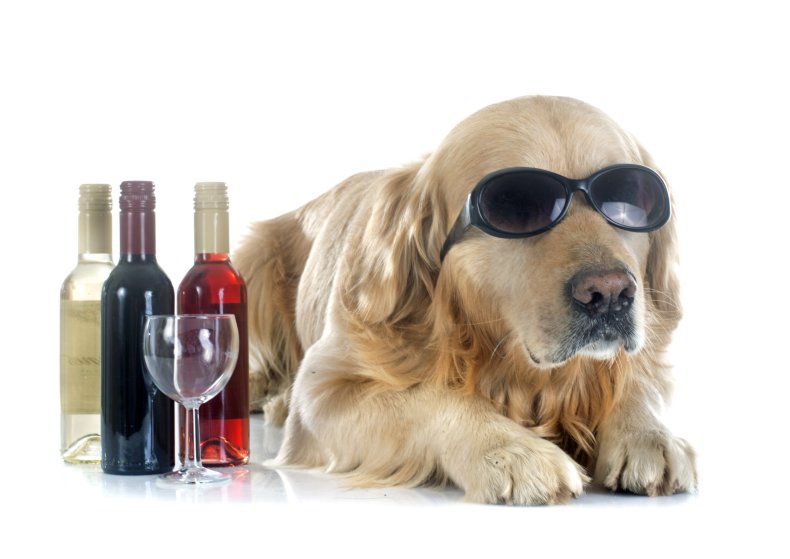 What Happens When Dogs Drink Alcohol?
It should go without saying that dogs shouldn't be allowed anywhere near a bottle of wine, let alone be allowed to drink it, but what would actually happen if a dog nabbed some alcohol while their owner wasn't looking?
"Alcohol toxicity is not as common as you may think, because dogs are not innately drawn to alcoholic beverages," the American Kennel Club (AKC) says. "However, accidents can happen. Just as with humans, the safety issue is not with the type of alcohol your dog consumes but rather, how much was consumed."
While alcohol is clearly not their go-to treat, the dog breed registry argues that dogs tend to be more attracted to fruit-based alcoholic drinks like cocktails or ciders.
If they do sneakily manage to get their paws on a drink, the impact is often mild, but it varies by size. Smaller dogs will be more impacted by a certain amount of alcohol than a larger dog who has consumed the same amount.
"Canines respond to the effects of alcohol much like humans," the AKC adds.
The pet registry recommends that owners contact their vet or an animal hospital if they have any concerns regarding what has happened to establish if treatment is needed.
The AKC says that appearing lethargic, weak, drooling or collapsing are all signs to look out for when trying to determine if your pup has secretly managed to drink some alcohol.
Newsweek reached out to @BronteBrindle for comment.
Do you have funny and adorable videos or pictures of your pet you want to share? Send them to life@newsweek.com with some details about your best friend and they could appear in our Pet of the Week lineup.