Where Is the 'Golden Shower' Dossier Author? House and Senate Fighting As Search Grows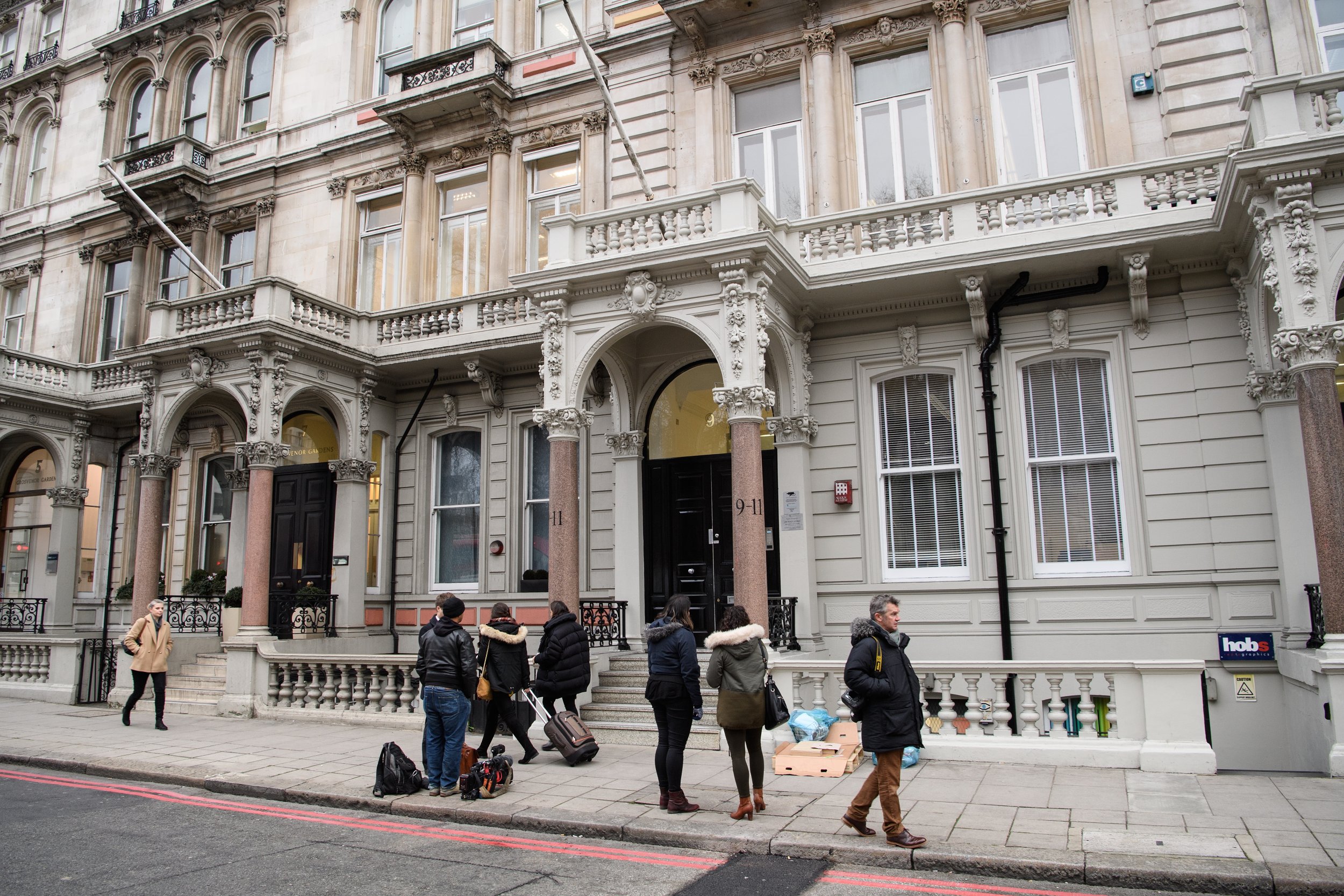 A lot of people really want to speak with the author of the infamous dossier alleging ties between Donald Trump's campaign and Russia, so much so that they are fighting over themselves to get to him.
Two Republican House Intelligence Committee staffers traveled to London earlier this summer to seek out former British intelligence operative Christopher Steele, who prepared the 35-page report, according to a report from Politico Friday.
Related: Trump: Comey used 'golden shower' dossier as leverage
The trip is further evidence of how keen an interest investigators are taking in the dossier, which Trump has derided as "made-up junk."
The search irritated Democrats on the House Intelligence Committee, who were left in the dark about the visit, which ended with the Republican staffers leaving empty-handed after being unable to track down Steele. The move is similarly said to have caused tension with a parallel investigation being conducted by the Senate Intelligence Committee, which fears that Steele may be scared off by the aggressive pursuit. The Senate Intelligence Committee has been pursuing its own interview with Steele and was in talks to do just that, NBC News reported in March.
Last week, the Senate Judiciary Committee held a hearing to discuss Fusion GPS, the company that hired Steele to gather intelligence on links between the Trump campaign and Russia last year. The co-founder of the research company, Glenn Simpson, was subpoenaed to testify before the Senate Judiciary Committee last month, according to the Associated Press. After indicating that he would refuse to testify, it was expected that he would be questioned privately instead.
Steele's findings, which have not been verified, were obtained by top U.S. intelligence officials last year and passed on to then-President Barack Obama and President-elect Trump in December. A month later, it was published by BuzzFeed News.
It has since been reported that the FBI had reached a deal with Steele, which later fell apart, to get him to continue his investigation. However, the dossier has been used by the FBI to bolster its own investigation, with former Director James Comey raising it in briefings he had with members of Congress, according to CNN.
Steele, 53, has gone into hiding since the dossier became public, breaking his silence only in March to say simply that he thanked those who had sent supportive messages his way and that he would be making no further comment. However, Steele's lawyer has been in contact with the House Intelligence Committee, Politico reported.
Among other allegations of links with the campaign, the dossier claimed that the Russian government has a tape of Trump getting prostitutes to urinate in front of him on a bed that Obama and wife Michelle had slept on at the Moscow Ritz-Carlton.
Trump has vehemently denied the allegations, including in an interview with The New York Times just last month.
"Now that was totally made-up stuff.... I know a lot about those guys, they're phony guys," he said. "They make up whatever they want. Just not my thing. Plus, I have witnesses, because I went there with a group of people."