Golden State Killer Arrest Shocks Neighborhood: 'This Is Who Was in My Backyard'
The Tuesday evening arrest of 72-year-old Joseph James DeAngelo, identified by police as the suspected notorious Golden State Killer, has left his small and tightly knit California community reeling.
A former police officer, DeAngelo is accused of committing a spate of gruesome crimes that spanned the mid-1970s to mid-1980s, and included at least a dozen murders, 50 rapes and more than 100 home robberies. Neighbors in the quiet Sacramento suburb of Citrus Heights, where he lived, said the news was akin to a punch in the gut.
"I'm still in shock," neighbor Beth Walsh told Newsweek. "He always seemed friendly."
Walsh and her three children have lived in a house directly behind DeAngelo's single-story stucco home for the past three years. Every morning, she runs past the home, which is now crawling with investigators and photographers. On a normal day, it wasn't uncommon to see DeAngelo fiddling in his garage or tending the lawn, she said. The two almost always exchanged pleasantries; it had become so routine that it struck her as strange one morning when he didn't say hello.
"A lot of people in the neighborhood knew him or were friendly with him," she said. "I never had any negative experience. There was only one time I ever ran passed and said 'Hey,' and he didn't respond. I just thought he must just be having a bad day."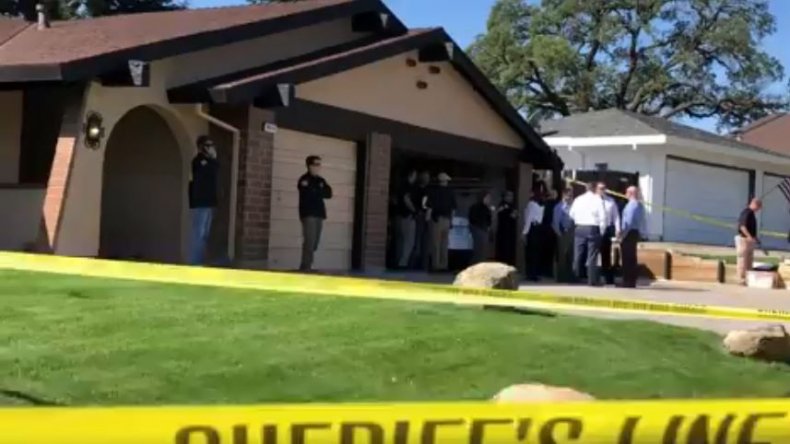 She continued, "But I mean, it's terrifying to think—a murderer and rapist living among us? This is who was in my backyard!"
The Golden State Killer—also known as the East Area Rapist or the Original Night Stalker—was known for attacking women who were home alone or at home with their children, among other brutalities. Walsh said she was "extremely grateful" for the police and that her thoughts are with the victims, who resided in more than 10 California counties.
Other neighbors described DeAngelo as a seemingly private person, perhaps a little quirky and reclusive in recent years.
"He's not like an overly creepy person, but he definitely, you know, kept to himself and kind of was...a little different," neighbor Kevin Tapia told HLN, as reported by CNN. "My sister reminded me that when we were kids and we walked by the fence, he would yell at us because he thought we were looking in his yard. But for the most part, the last decade, he's kept to himself."
There was renewed interest in the Golden State Killer in 2016 after a book on the cold case was published by the late author Michelle McNamara. The FBI wound up offering a $50,000 reward for information leading to the killer's arrest.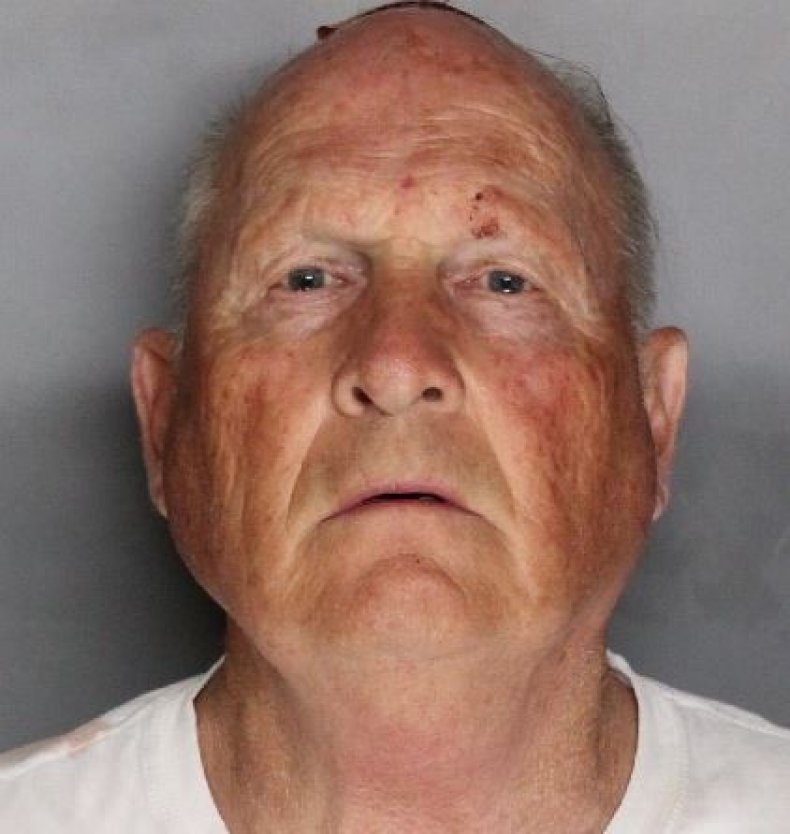 "The [suspect] gained entry into the homes of his victims by prying open a window or door while they slept," the FBI said in a news release announcing the reward. "He would then shine a flashlight into the face of his victims, tie up the female victim and, if a male victim was present, tied him up as well. The [suspect] then ransacked the residence and raped the female victim. He often took small items from the residences including coins, cash, identification, and jewelry."
Ultimately, it was DNA evidence that allowed the FBI to connect the dots between DeAngelo and the devastating crime spree.
"We found the needle in the haystack," said Sacramento District Attorney Anne Marie Schubert, announcing the arrest. "And it was right here in Sacramento."
Walsh said it'll take some time for the shock to wear off.
"I've talked to a lot of our neighbors," she said. "I think everyone is still in shock. But there's also an overwhelming sense of gratitude that we're all safe.
"And," she said, "sorrow for the poor victims."