Golden State Warriors Star Andrew Wiggins May Miss Games After Not Getting Vaccinated
Golden State Warriors star Andrew Wiggins could potentially miss a number of home games at the Chase Center due to him not receiving the COVID-19 vaccination shot.
On Thursday, the San Francisco Chronicle spoke to the Golden State Warriors Organization who revealed that they are becoming increasingly concerned about the status of Wiggins, who announced in March that he wouldn't receive the COVID-19 vaccine.
"The Warriors recently connected Wiggins with an Oakland doctor who understands issues surrounding vaccine hesitancy, sources said," said Rusty Simmons of the Chronicle. "The doctor explained the suffering and deaths she has witnessed in patients who contracted the coronavirus, sources said, but Wiggins remains unmoved in his decision against vaccination."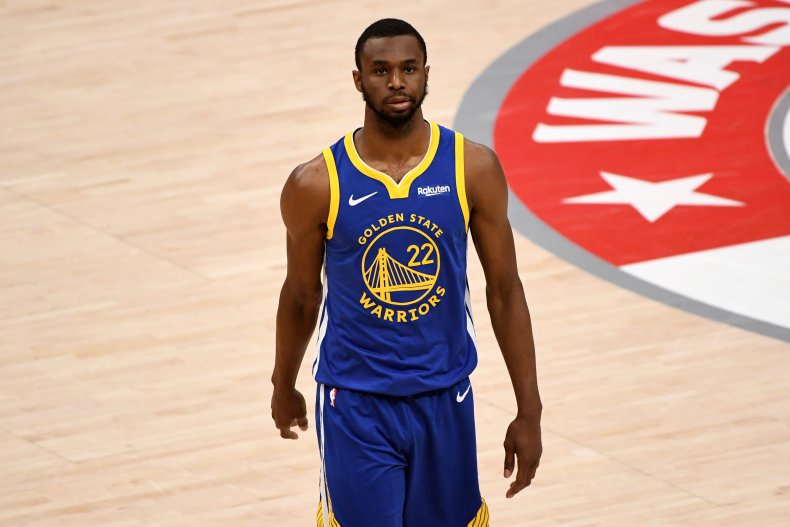 Currently, the NBA cannot mandate the COVID-19 vaccine without prior approval from the National Basketball Players Association, but league athletes will not be exempt from city protocols. On October 13, San Francisco will require all staff and personnel of large indoor events to be fully vaccinated, including Wiggins and the rest of his Warriors teammates.
The only way someone can amend being vaccinated is through a religious or health exemption, which Wiggins doesn't have on hand.
In addition to these protocols, road players won't be under the same guidelines due to them not being employees of the host. For example, if Wiggins doesn't take the COVID-19 vaccine, he will be banned from entering his home arena. But, if a road player, such as Carmelo Anthony, is unvaccinated, then the Chase Center will allow him into the building.
The Brooklyn Nets and New York Knicks also play in a city with indoor vaccine mandates. Nets general manager Sean Marks recently told ESPN that New York's COVID-19 mandates will block some players from the court, but he declined to say who from his team is not vaccinated.
Sports and vaccinations have been a widespread subject since the start of the pandemic which has affected a number of professional sports teams. On September 14, the entire New Orleans Saints coaching staff was vaccinated prior to their mass COVID-19 outbreak, according to head coach Sean Payton.
On September 14, six New Orleans Saints assistant coaches, along with wide receiver Michael Thomas and a nutritionist, contracted COVID-19. Due to the outbreak, the Saints will be under mitigation protocol, according to the NFL-NFLPA COVID-19 Protocols for the 2021 Regular Season.
In June 2021, Buffalo Bills wide receiver Cole Beasley issued a statement on Twitter in which he said, "I'll get vaccinated and be an advocate for it if Pfizer puts a percentage of its earnings from the vaccine in my wife's name."
Also, Minnesota Vikings quarterback Kirk Cousins stated in August 2021 that his vaccination status was a "private matter," which led Holland Hospital in Michigan to cut ties with him.