Andre Iguodala, Golden State Warriors Think Utah is Really Boring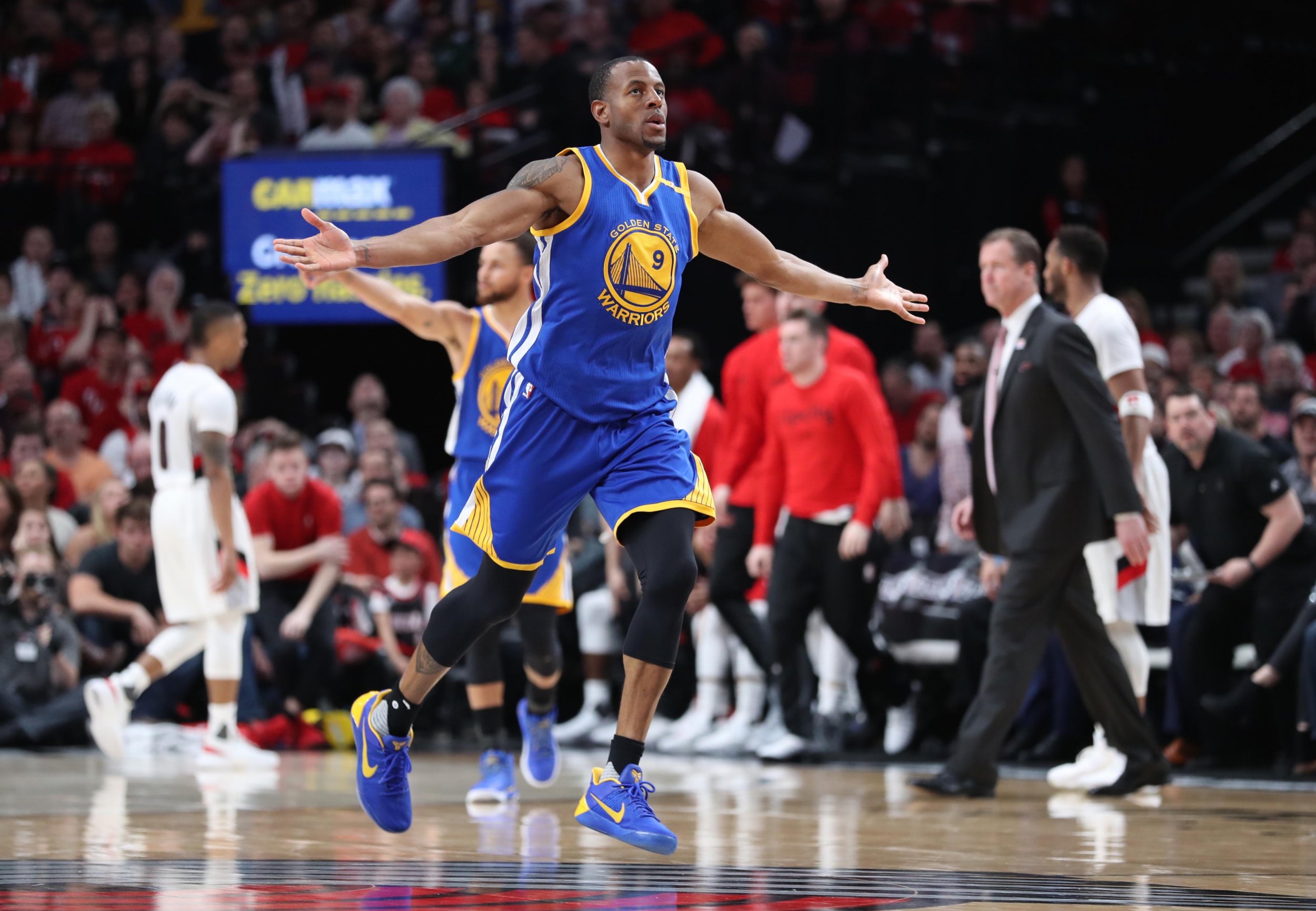 The Golden State Warriors don't seem keen on facing the Utah Jazz in the NBA Western Conference semifinals—but for the wrong reasons.
The upstart Jazz just blew out the Los Angeles Clippers in game seven of their first-round series at Staples Center on Sunday but that doesn't faze the Warriors.
The Clippers have a terrible recent record against Golden State, having lost all four regular-season games in 2016-17 and getting no closer than within 10 points in any of them.
What's really putting off the Warriors, though, is that they think Utah is boring.
"There's no nightlife in Utah. Obviously, as players, you want to be able to have a little bit of a nightlife, but the main focus is winning games," Warriors forward Matt Barnes told ESPN. "Me personally, I want to get out there because I want to beat the Clippers. That's my former team, and my kids are out there. But as far as nightlife, there's no comparison to nightlife in Utah and L.A."
Golden State small forward Andre Iguodala, 33, also seemed concerned. "Because you're in L.A., you're like, 'Man, this is just the vibe in L.A.' but in Utah, it can kind of lull you to sleep," Iguodala said. "And then you've slept too long or I'm bored out of my mind and now you got to try to pump yourself up for the game. You know you're in the playoffs and you're supposed to be pumped anyway, but the vibe is just like, 'Man, let's just get out of here.'"
The series between Golden State and the Jazz begins with two games in Oakland before heading east for games three and four. Utah.com, the official site for the state's tourist board, describes Salt Lake City as "laid back like Seattle but sunny five days a week," noting "concert venues for crowds of 20 to 20,000" and "restaurants repping all corners of the globe."
"I think as players, we're pulling to go to L.A.," Barnes continued. After steamrolling Portland in four games, though, Golden State is heading out east, to the first state to declare pornography as a public health hazard—whether they like it or not.