Goldman Fires Staff Over Leak of Confidential NY Fed Information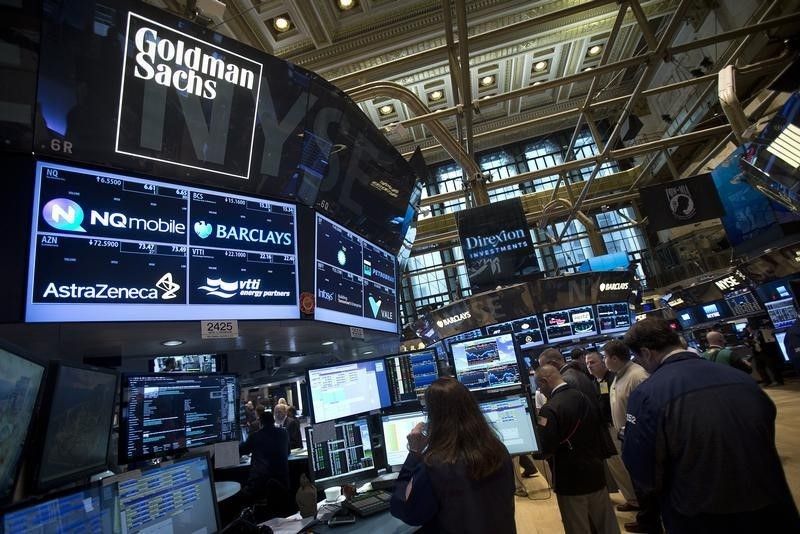 (Reuters) - Goldman Sachs Group Inc said it fired a junior employee and a supervisor over the leaking of confidential information from the Federal Reserve Bank of New York.
The investment bank said the junior employee had passed on the information from the New York Fed, his former employer, to a senior colleague, who alerted the bank's compliance board.
The supervisor was fired for knowing about the matter but not escalating it.
Goldman said it immediately reported the incident to the New York Fed.
The junior banker had been employed with the bank for less than four months.
The confidential information provided Goldman a window into the New York Fed's private insights, including details about at least one of the bank's clients, the New York Times reported, citing lawyers familiar with the matter.
It is unclear whether Goldman's bankers used the information, the New York Times added.
In an internal memo obtained by Reuters, Goldman said the proper handling of confidential information was among its highest priorities and that it had a specific policy prohibiting an employee's use of information obtained from former employers.
The bank also said it had been in touch with government regulators and enforcement authorities and was assisting the investigations.
Goldman added that it was reviewing its policies regarding hiring staff from government institutions to ensure that they were effective and robust.
Goldman shares were little changed at $189.17 in morning trade on Thursday on the New York Stock Exchange.