Goldman Sachs CEO's DJ Name As David Solomon to Appear at Lollapalooza
Lollapalooza is known for its diverse line-up, but there's probably only one investment banker on the bill this year.
By day David Solomon is the CEO of Goldman Sachs, but by night he's an electronic dance music DJ formerly known as D-Sol. In July, Solomon will be playing his biggest show yet—performing at the Chicago music festival alongside the likes of Dua Lipa, J. Cole, Green Day, Doja Cat and Metallica.
After the full Lollapalooza line-up was revealed, Solomon shared his delight at the news on his social media accounts. He also confirmed that all his proceeds will go to charity.
Who Is DJ David Solomon?
The 60-year-old has two very different personas. One is the high-ranking investment banker who has been chief executive officer of Goldman Sachs since October 2018, and the other is the DJ who previously went by D-Sol. He has since dropped that moniker and now performs under his full name.
Solomon has two social media profiles, one called @davidsolomon and the other @davidsolomonmusic. On the latter he shared the Lollapalooza line-up poster, where his name was listed between Com3t and Lucille Croft.
He wrote on Instagram: "Excited to play @lollapalooza for the first time this summer. Proceeds benefit various non-profits."
His previous high-profile shows include opening for the Chainsmokers at a charity concert in July 2020, as well as performing at the Electronic Music Awards in 2017 and at a 2020 Super Bowl event for Sports Illustrated.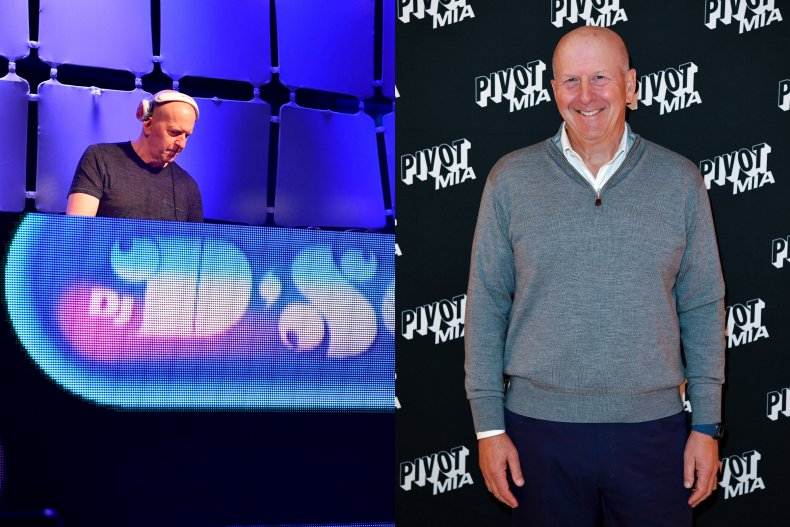 Solomon began DJing in 2015 and has released a number of songs and remixes, mostly through his label Payback Records. All proceeds raised through the label, which he set up in 2018, go to non-profit organizations in the U.S. His Spotify account receives 631,729 monthly listeners.
Not everyone is thrilled by Solomon's addition to the Lollapalooza line-up. Alan Oldham, who performs as DJ T-1000, wrote on Twitter: "The CEO [of] Goldman Sachs is a hobby DJ and is playing Lollapalooza."
Oldham added: "Start-up bros & finance a******* will gentrify everything & kill us all."
There are dozens of acts scheduled to appear at the 2022 Lollapalooza festival, which takes place in Grant Park, Chicago, from Thursday, July 28 to Sunday, July 31. Four-day tickets are priced from $350 to $4,200.
The headliners of the four-day event are Metallica, Dua Lipa, J. Cole, Green Day, Doja Cat, Machine Gun Kelly, Lil Baby and Kygo. Big Sean, Charli XCX and Jazmine Sullivan are also on the bill—along with the CEO of Goldman Sachs.