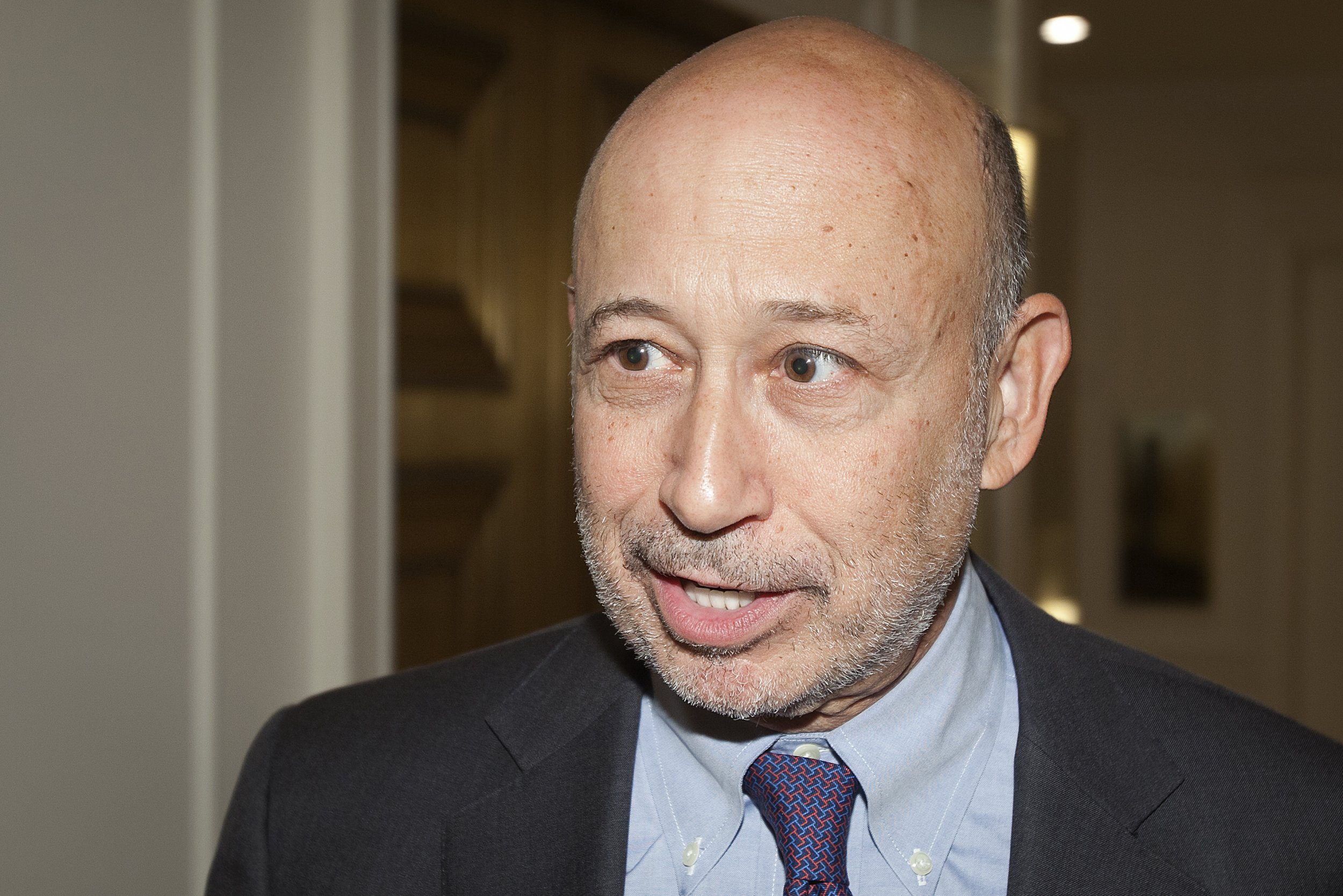 Lloyd Blankfein, CEO of Goldman Sachs, announced on Tuesday morning that he is battling lymphoma. Blankfein underwent a biopsy last week after feeling ill in the last several weeks of summer. He's been chief executive of Goldman since 2006.
In a statement to the press, Blankfein described his condition as "highly curable." He will undergo chemotherapy for the next several months. He, along with his medical team, believes he will be fully recovered at the end of the treatment. Blankfein did not specify what type of lymphoma he has, but the survival rate for non-Hodgkin lymphoma is 70 percent, according to the National Cancer Institute.
Blankfein is the leader of one of the most important financial companies in the world, and he is not planning to take time off during his treatment. "I will be able to work substantially as normal, leading the firm," he said in the statement. He plans to cancel some previously arranged travel plans, a decision the company's board of directors has supported.
"There are many people who are dealing with cancer every day. I draw on their experiences as I begin my own. I have a lot of energy and I'm anxious to begin the treatment. I appreciate your support and good wishes," Blankfein said.
Blankfein is widely regarded as one of the world's most successful CEOs. This week, Goldman Sachs received an Oppenheimer rating upgrade from "perform" to "outperform," bumping shares 1.22 percent.
Along with its financial success, the company is equally known for a grueling work schedule. Earlier this summer, Goldman Sachs decided to encourage interns not to work past midnight or arrive before 7 a.m. in order to make sure they weren't falling asleep at their desks. These coveted internships often lead to analyst positions, which include equally protracted hours and, if the burgeoning banker can hack it, lucrative careers.