Goldman Sachs CEO Sees 'Big Evolution' in Bitcoin and Crypto Regulations
Goldman Sachs CEO David Solomon foresees a "big evolution" in how the U.S. government regulates Bitcoin and other cryptocurrencies.
He said the New York investment bank's clients want to participate in the Bitcoin market, but current regulations are unclear.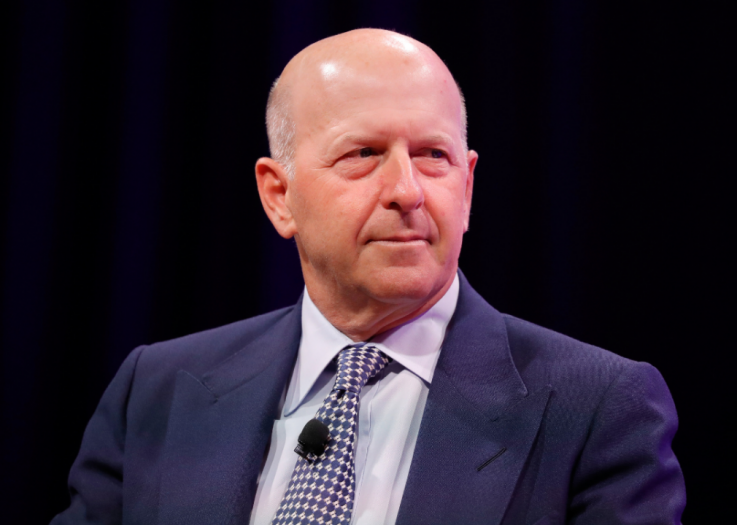 David Solomon, CEO, Goldman Sachs
Paul Morigi / Getty Images for Fortune
"We continue to think about digital currency and the digitization of money in a very proactive way," Solomon told CNBC. "And in that context, we are engaged with our clients and we look at all this though through the centricity of 'what do our clients need?'"
Major U.S. financial institutions now offer clients exchange-traded funds that track the price of Bitcoin.
"I'm not going to speculate on where the rules will go for regulated financial institutions, but we're going to continue to find ways to serve our clients as we move forward."
A measure introduced by Congressman Patrick T. McHenry, a North Carolina Republican, would direct the Commodity Futures Trading Commission and the Securities and Exchange Commission to jointly establish a digital asset working group. The proposal has been referred to the Committee on Financial Services.
Current U.S. law hasn't clearly defined Bitcoin.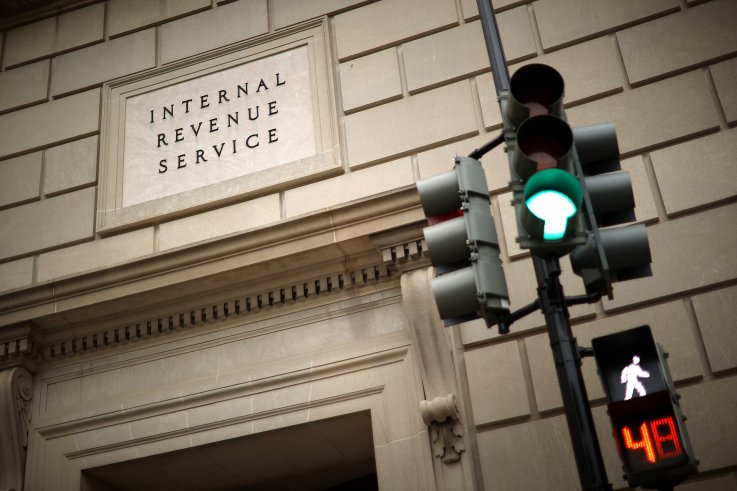 The Internal Revenue Service headquarters in the Federal Triangle section of Washington, DC. on April 27, 2020.
Chip Somodevilla/Getty Images
The Internal Revenue Service classifies Bitcoin as property, the Commodity Futures Trading Commission says it's a commodity, the U.S. Treasury Department regards it as money and the U.S. Securities and Exchange Commission says it's not a security like stocks or bonds, while the Federal Reserve, the nation's central bank, has compared it to gold.
The IRS is clear on one point: Regardless of what you call it, capital gains earned by an investment in Bitcoin are taxable.
There is also growing concern about the possible illegal use of Bitcoin.
Christine Lagarde, president of the European Central Bank, has called for global regulation of Bitcoin.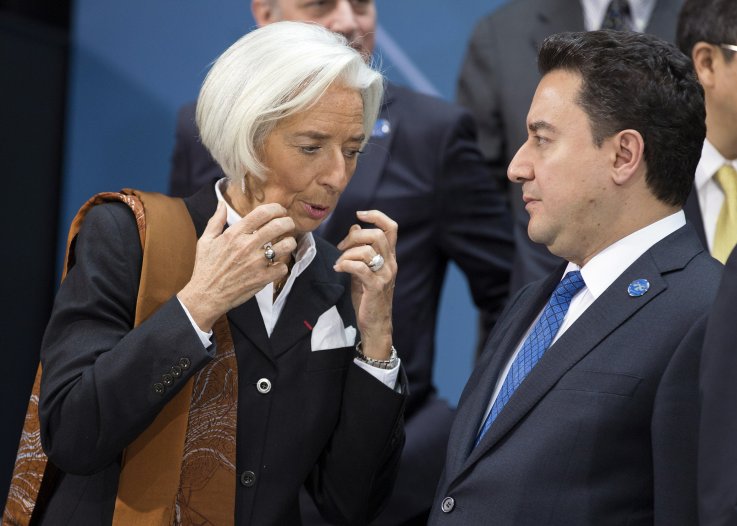 IMF Managing Director Christine Legarde speaks with Turkey's Deputy Prime Minister responsible for the Economy Ali Babacan
Joshua Roberts/Reuters
"(Bitcoin) is a highly speculative asset, which has conducted some funny business and some interesting and totally reprehensible money laundering activity," she said at the Reuters Next conference in January. "There has to be regulation. This has to be applied and agreed upon at a global level because if there is an escape that escape will be used."
Lagarde didn't cite any examples of money laundering.
India's parliament may ban Bitcoin and may establish a digital currency backed by the nation's central bank.
Investigators believe Bitcoin may have been used to fund some of the rioters who stormed the U.S. Capitol on January 6. But law enforcement officials say they lack full authority to pursue the financial transactions of alleged domestic terrorists using Bitcoin or other cryptocurrencies.
Proposed legislation would require the U.S. Government Accounting Office to study fundraising of suspected domestic terrorists and explore possible links to foreign extremists. Another proposed bill would empower investigators to freeze assets of those charged with crimes related to domestic terrorism. A third proposed measure would establish an education program to alert local, state and federal authorities to the potential danger posed by illegal use of cryptocurrencies.
In mid-day trading Wednesday, Bitcoin fetched $56,538.72. It's up 94% for the year. The all-time high is $61,556.59.
Market Pulse
A company built on 19th Century technology is worth about $29 billion in the 21st Century.
The Canadian Pacific Railway (CP) and Kansas City Southern (KCS) have agreed to merge, creating the first rail network linking Canada, the United States and Mexico.
In the digital age, it's sometimes easy to overlook the value of old industries.
Warren Buffett is known as the "Oracle of Omaha" for his shrewd stock picks, including the acquisition of Burlington Northern Santa Fe Railway in 2010. He wasn't involved in the CP-KCS merger, but the deal appears to underscore the wisdom of his decision to shun Bitcoin and concentrate on companies that provide goods or services.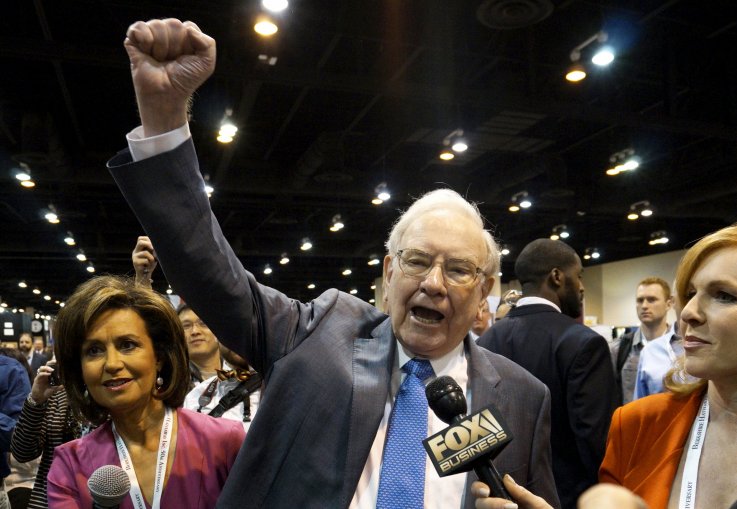 Berkshire Hathaway CEO Warren Buffett yells "Go big red!", the Nebraska Cornhuskers chant, prior to the Berkshire annual meeting in Omaha, Nebraska May 2, 2015.
Rick Wilking/Reuters
In a 2020 interview with CNBC, Buffett said cryptocurrencies are unproductive and therefore have no real value.
"They don't reproduce, they can't mail you a check, they can't do anything, and what you hope is that somebody else comes along and pays you more money for them later on, but then that person's got the problem," he said.
Few give railroads a second thought, but they are vital and in the right hands are unspectacular but steady moneymakers, a fact often overlooked amid cryptocurrency mania and Bitcoin's nearly doubling in value since the first of the year.
If the merger is approved by the Surface Transportation Board, CP will pay KCS $275 a share—about a 23% premium from the U.S. railroad's closing price on March 19 closing price—and assume $3.5 billion in debt.
Regulatory approval is expected by the middle of 2022.
There were once about 140 railroad companies in the U.S. Mergers created economies of scale and permitted the abandonment of redundant routes. There has long been talk of merging an eastern railroad with a western line to create a transcontinental company, but it hasn't happened—yet.
The combined CP-KCS will remain the smallest of the six major railroads, but the only line to offer direct service to Mexico. In part, the deal is a bet on increased trade between Mexico and its northern neighbors.
The merged railroads will operate about 20,000 miles of line, employ about 20,000 people and generate annual revenue of about $8.7 billion.
BNSF operates about 32,500 miles of track with 41,100 employees and in 2019 generated $23.51 billion in revenue. CP is based in Calgary, Alberta and KCS is based in Kansas City, Missouri.
The other major railroads are BNSF, CSX, Canadian National, Norfolk Southern, and Union Pacific.