Trump's Scottish Golf Course 'Partially Destroyed' Entire Region's Natural Ecosystem, Documents Allege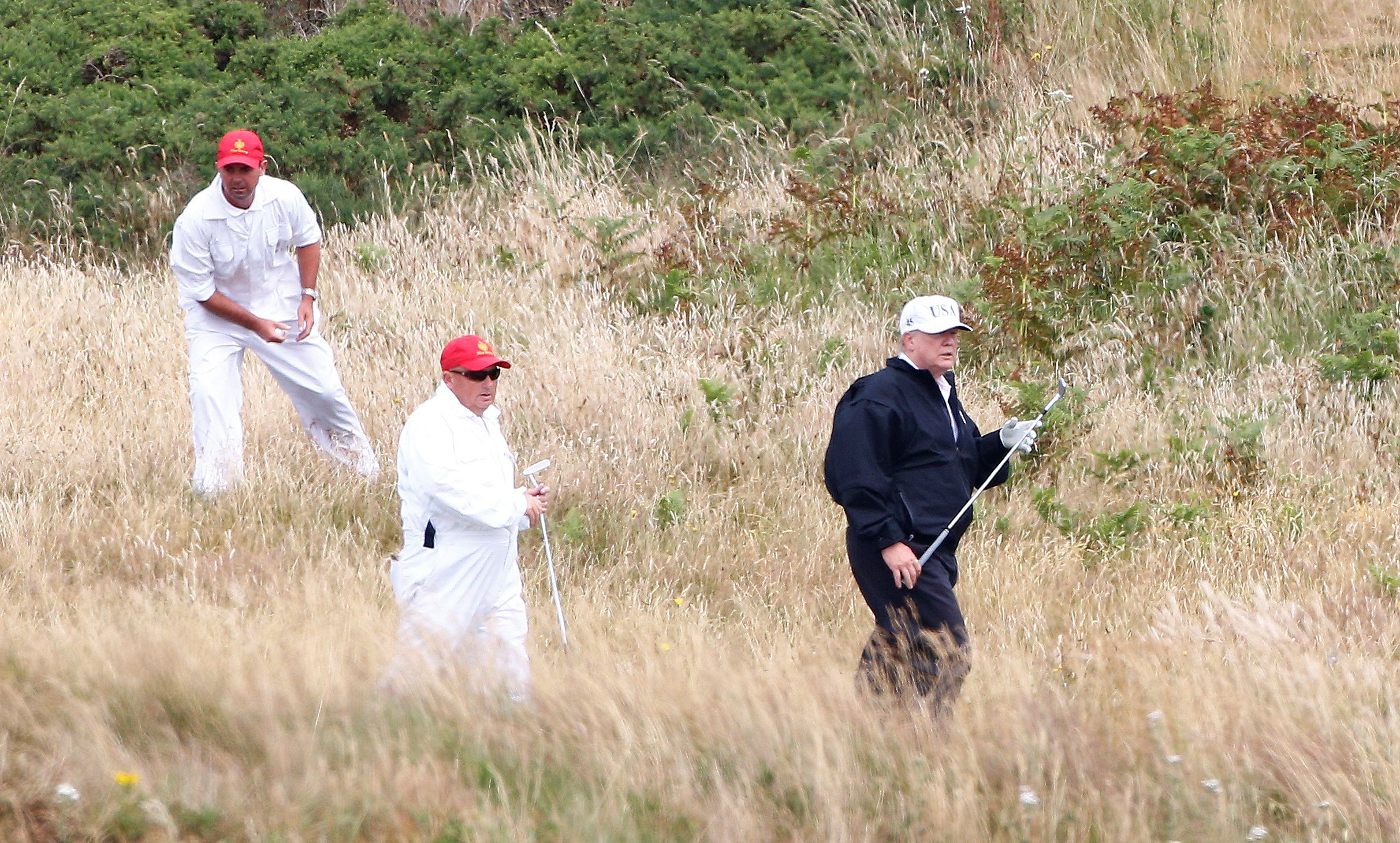 A golf course that Donald Trump opened in Scotland in 2012 "partially destroyed" a nature conserve considered essential to the entire area's ecosystem, according to a report on Sunday.
Documents unearthed by an environmental group using the Freedom of Information Act, and reported in the Observer, revealed that Trump's Aberdeenshire golf course has done considerable damage to one of Scotland's Sites of Special Scientific Interest (SSSI).
The Scottish Natural Heritage agency acknowledged serious damage to the area after years of pushback from local residents and the Scottish government. Although Trump promised the land would be "environmentally enhanced and better than it was before" during 2008 negotiations, Trump International Golf Links has since disrupted the entire region's ecosystem, it said.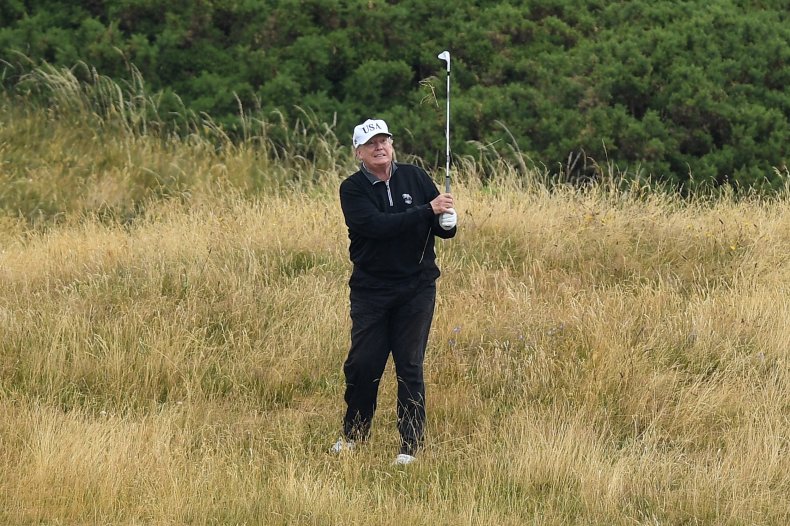 The area in question is the Foveran Links on the Menie estate north of Aberdeen -- one of Scotlands's 1,423 designated SSSIs. "Construction of the new golf course involved earthworks, planting of trees, greens and fairways, drainage, irrigation and grass planting," reads one of the reports requested by Scottish Natural Heritage inspectors. "This has affected the natural morphology of the dunes and interfered with natural processes. Most of its important geomorphological features have been lost or reduced to fragments. Nearby marine terraces have also been reduced to fragments."
"These documents show that considerable damage has been done to Foveran Links, and that it is very unlikely that it will retain its SSSI status," said Bob Ward, policy director at the Grantham Research Institute, which had filed the information request.
The Observer reports that Ward has been requesting Scottish government reports on the environmental impact of Trump's golf course since it opened under controversial circumstances in 2012.
Trump won approval for his "Trump Estate" including the protected dunes because he pledged benefits to the area including creating 6,000 jobs and protecting the dunes' SSSI status. Those have never materialized.
The Trump Organization issued a statement last year describing their environmental approach as "first class." Experts disagree.
Dr. Jim Hansom, a specialist in coastal ecology at Glasgow University, recently told BBC Scotland that the area has "been ruined from a virgin, undeveloped wilderness site into something that's relatively manicured."
Aedan Smith, a planning and development chief at RSPB Scotland, told the Times of London that "it appears that the desires of one high-profile overseas developer, who refused to compromise one inch, have been allowed to override the legal protection of this important site. And we fear this sets a precedent that will undermine the whole protected-sites network in Scotland."