Golf Is Hard: 'Idiot' Stephen Curry Destroys Hotel Glass Table With Practice Swing
Last year, Stephen Curry traded the court for the green as he made his pro golf debut at the Web.com tour's Ellie Mae Classic.
The Golden State Warriors guard's entry in the professional golf arena was so impressive that it won him plaudits from pros including Justin Thomas, Zack Johnson and Padraig Harrington. However, Curry's latest foray in the golfing world was rather less successful and is unlike to rank alongside Jack Nicklaus' 18 majors in the history of the sport.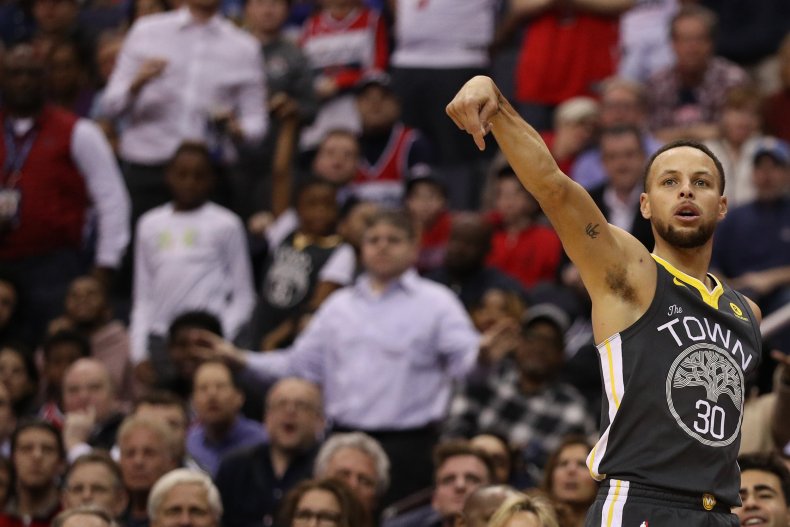 On Thursday, Curry posted a picture on his Instagram account showing a shattered glass table in his hotel room. The carpet is covered in shards of glass, while the top of the table is completely destroyed.
The two-time NBA champion hinted that the incident was the result of him practicing his swing in his room.
"When you feel like you're on the @pgatour so you gotta get some swings going in the hotel room," Curry captioned the photo, showing a measure of self-awareness by using the hashtag "idiot".
Curry's wife, Ayesha, took the incident philosophically, suggesting she was not exactly surprised by it.
"Told you..." she added. "He's always playing invisible golf."
The PGA Tour account acknowledged golf was indeed a very difficult sport to master and replied to the two-time MVP: "Golf is hard…"
In fairness to Curry, he brought his clubs to the hotel room for a very valid reason. On Saturday he will play at the Augusta National Club, venue of the Masters.
According to the San Francisco Gate, the 29-year-old will be joined on the hallowed course by teammates Klay Thompson and Andre Igoudala.
During his debut in professional golf in August last year he carded eight over.
"I wanted to shoot a couple, few strokes less than I did, but for the most part, when you don't really know what to expect going in, it's hard to really set expectations," Curry was quoted as saying by the New York Post after his second round. "After how [Thursday] went, I'm extremely proud of backing that up with another solid round because it could have gone either way."
Curry is so serious about his golf that he analyzes his swing in slow-motion and writes observations of golf pros in a notebook he carries with him.