Golfing With Gareth: What a Great Footballer Does When He's Not in the World Cup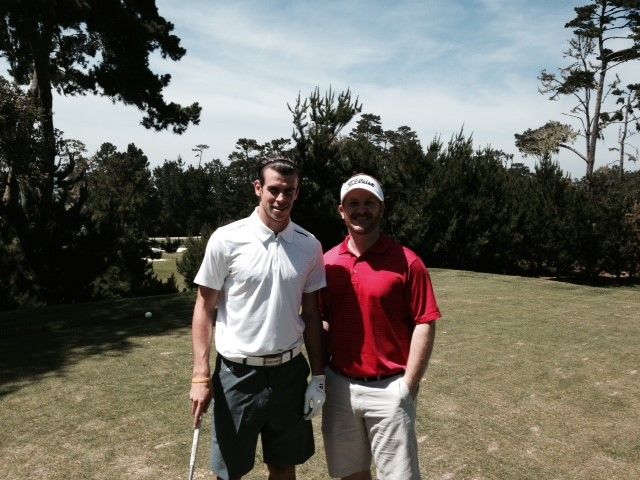 Last Saturday morning, Chad Hartman, an information technology consultant from Walnut Creek, California, headed out to play a round of golf at one of the world's more scenic courses, Spyglass Hill at Pebble Beach. Hartman, 34, was by himself so the starter placed him in a group with three men, one of whom looked very familiar if not stunningly out of place: Gareth Bale.
The Real Madrid striker would seem to be as out of place at a U.S. Open venue as, well, ESPN's Chris Berman. After all, last August Real Madrid reportedly spent $136 million in transfer fees to acquire the 24-year-old forward from his English Premier League club, Tottenham Hotspur. And not only had Bale scored the go-ahead goal in extra time vs. Atletico Madrid in last month's UEFA Champions League final, but this was also the opening weekend of the World Cup in Brazil.
So why was Bale in Northern California?
Well, first of all, while he may be one of the world' five best footballers, Bale is Welsh, and Wales failed to qualify for the World Cup. Second, he apparently loves the other sport with which the Brits are credited with creating nearly as much as he loves football.
"He was a great guy and not a bad golfer," said Hartman. "I think he said that he was a 12 handicap.
According to Hartman, Bale and his two friends get together to travel and play golf every summer after the long and arduous European football season, which stretches from late August to early May, concludes. They plan to play a few courses in the Los Angeles and San Diego areas as well.
"Gareth shot an 83, I believe, which is quite good for Spyglass," said Hartman. "I have to mention I shot a 79."