Will there be a 'Goliath' Season 5 or Spin-Off? The Cast Have Their Say
The fourth and final season of Goliath is now streaming on Amazon Prime Video but not every member of the cast is ready to say goodbye to the show yet.
Billy Bob Thornton fronted the show as brilliant lawyer Billy McBride but told Newsweek his plan was to always end the show after Season 4.
However, as often happens with popular shows, they can often be renewed, rebooted, or even reborn with spin-offs taking the show and its characters into new directions for fans.
Goliath's cast pondered the many possibilities with Newsweek. Mainstays of Goliath Nina Arianda (Patty Solid-Papagian), Tania Yaymonde (Brittany Gold), and Season 4 newcomers Brandon Scott (Robert Bettencourt) and Jena Malone (Samantha Margolis) spoke about the possibility of extending the show, and taking it in new directions. Here's what each of them had to say about continuing the show, while Thornton explains why he's done with it.
Tania Raymonde - A Brittany Gold prequel series?
Raymonde seems to be the most keen to continue Goliath's legacy with new episodes in a sequel or even a prequel series.
Asked whether she'd continue Brittany Gold's story in a spin-off series, she told Newsweek, "Would I do it? Yeah, definitely. Yes. I mean, there's so many things we haven't seen on camera that I would love to explore."
Raymonde continued: "I think you could spin off any character on the show. I would love to see like a Brittany Patty spin off, or a Marva spin off. Or see what the hell Brittany was doing before she began in Season 1 with Billy. Oh, you're gonna make me cry. Why are you offering me a job?"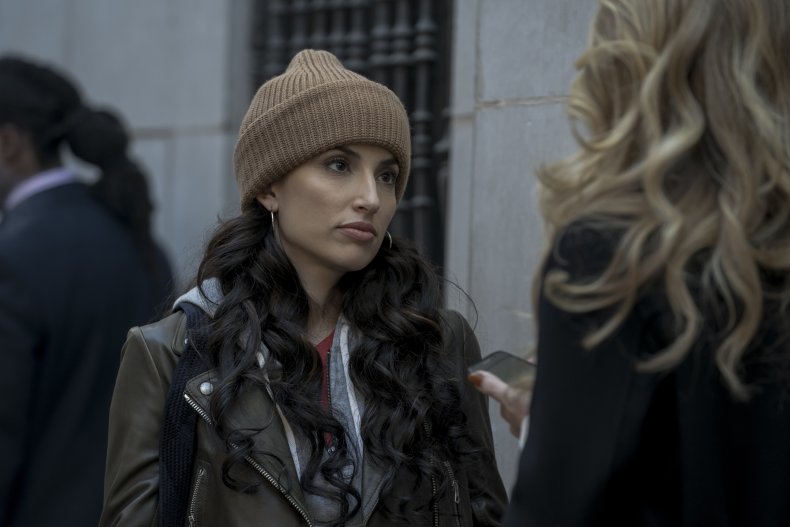 Nina Ariande - "I'd love a Season 5"
Like Raymonde, Ariande has appeared in Goliath since the beginning, but she seems more accepting of the show's fate than her co-star. "Could I see a Season 5? I'd love a Season 5 -- but isn't that the stage in grief? Denial. Are we not to go through all the stages?
"I think at the beginning we all owe a little denial and a little anger and shock. So I'm still there. So I can't even think about a spin-off because I'm still like, 'Is this really the end?'"
Jena Malone - Fascinated by Samantha Margolis
Malone joins the cast in Season 4 (now streaming on Amazon Prime Video) and plays an important role alongside Billy McBride. She plays Samantha Margolis, managing partner at the law firm Margolis and True, who teams up with the McBride to attempt to battle a fictional big pharmaceutical company.
Malone admits she'd never played a lawyer before Goliath, and said she'd be up for doing so again in a spin-off. She told Newsweek: "Sure. She was an interesting character and I think I'm still learning things about her. It's really fascinating to me."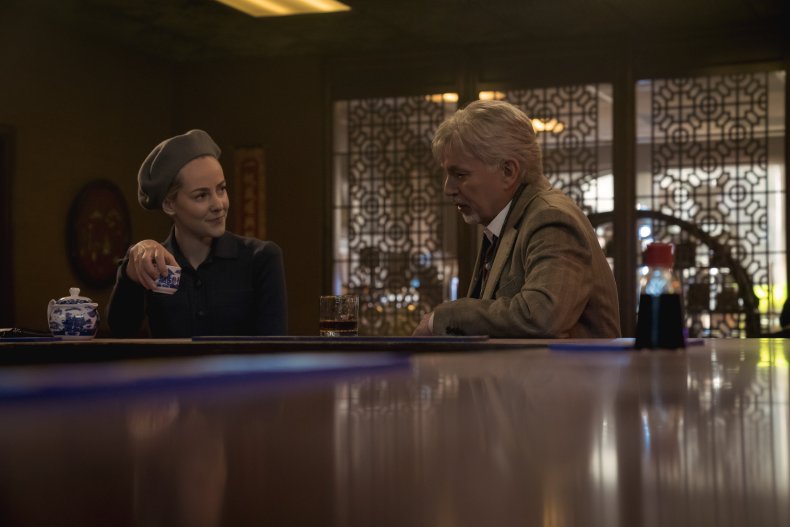 Brandon Scott - "Let's do the spin-off"
Another actor who's only just joined the Goliath team, Scott seems very eager to take part in a spin-off. He plays Robert Bettencourt, a member of the team at Margolis and True. He didn't hesitate when Newsweek asked him about continuing his character's journey.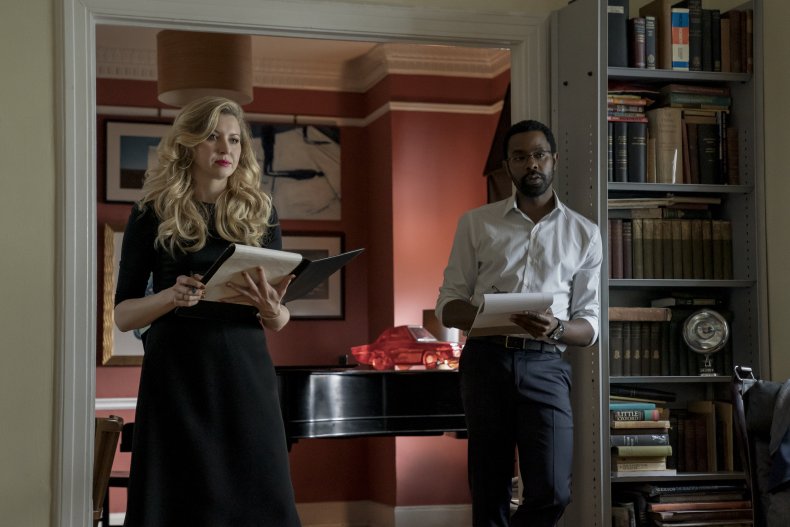 He said: "Yes, yes. Let's go. Let's do the spin-off. I don't want to reveal what happens [in Season 4] but I'd be so excited about a spin off.
"I think this season will leave fans wanting more because it's a it's a great world, these characters are awesome and I want to know what happens too so I'm down," Scott said.
Billy Bob Thornton - End of an era
If there ever was a fifth season of Goliath, or even a spin-off series, it seems it would have to be without the face of the show. Thornton explained to Newsweek that he only signed up for four seasons of the show and it feels like the right time to end things for him now. For him, Thornton admits it's time to continue his career elsewhere. "I'm gonna miss it in a sense but also, I've been mostly a movie guy so you do kind of want to move on at some point."
He said, "There will always be an emotional attachment to it [Goliath], and I'll miss the cast and crew, but we think we did the right thing by doing four [seasons]."
All four seasons of Goliath are available to watch on Amazon Prime Video now.