'Gone Rogue': Trump Rebukes GOP Senator Who Called His Executive Orders An 'Unconstitutional Slop'
President Donald Trump dismissed Nebraska Senator Ben Sasse's criticism of his executive orders on Monday, launching a defensive attack against the Republican lawmaker on social media.
Two days earlier, Sasse referred to the president's pandemic relief orders as "unconstitutional slop" in a public statement.
"RINO Ben Sasse, who needed my support and endorsement in order to get the Republican nomination for Senate from the GREAT State of Nebraska, has, now that he's got it (Thank you President T), gone rogue, again," Trump wrote on Twitter Monday morning. "This foolishness plays right into the hands of the Radical Left Dems!"
"RINO" is an acronym that stands for Republican In Name Only, used by conservative GOP members to describe others in the party whose views they find inadequately right-leaning. The president has used the term to label fellow Republicans during disagreements before.
Trump's comments followed a series of executive orders passed on Saturday, which effected several initiatives meant to provide economic relief during the coronavirus pandemic. He issued the orders in the absence of a bipartisan Congressional agreement regarding federal aid sums included in another stimulus package proposal.
The move prompted a varied wave of responses from GOP leaders across the U.S., with some, like Sasse, disapproving.
"The pen-and-phone theory of executive lawmaking is unconstitutional slop," the Nebraska lawmaker wrote on Saturday. He argued that legislative spending is assigned to Congress under the Constitution, and therefore outside the executive branch's authority.
"President Obama did not have the power to unilaterally rewrite immigration law with DACA, and President Trump does not have the power to unilaterally rewrite the payroll tax law," Sasse continued. "Under the Constitution, that power belongs to the American people acting through their members of Congress."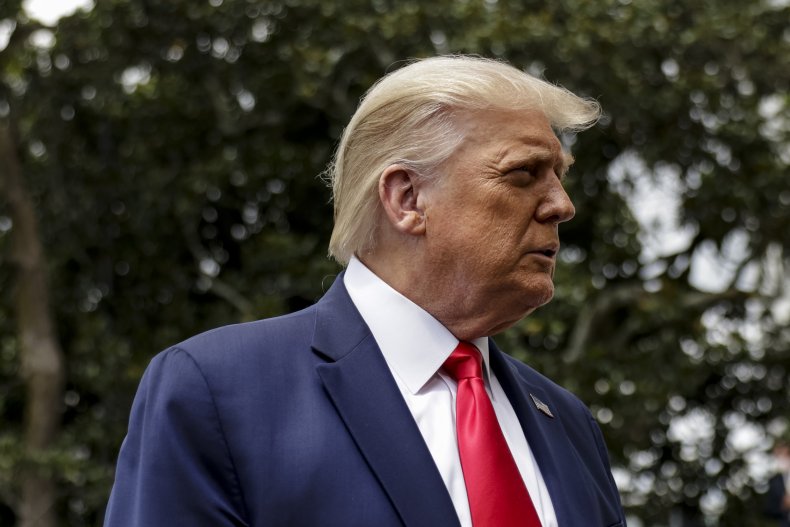 Newsweek reached out to Sasse for his response to Trump's tweet, but did not receive a reply in time for publication. The White House did not have additional comments.
Trump's executive orders deferred payroll taxes for individuals who earn less than $100,000 per year, established an eviction moratorium and delayed deadlines for student loan borrowers.
The orders also extended additional unemployment benefits at a rate of $400 per week. An original order to expand benefits came as part of the Coronavirus Aid, Relief, and Economic Security (CARES) Act, passed in March amid surging jobless claims.
It offered eligible individuals $600 per week in unemployment benefits through the end of July. In negotiating the terms of another stimulus package, Congressional Democrats have advocated for continued unemployment benefits set at the previous rate, with pushback from Republican colleagues.