Arsenal: Could Arsene Wenger Seal £80 Million Transfer Deal?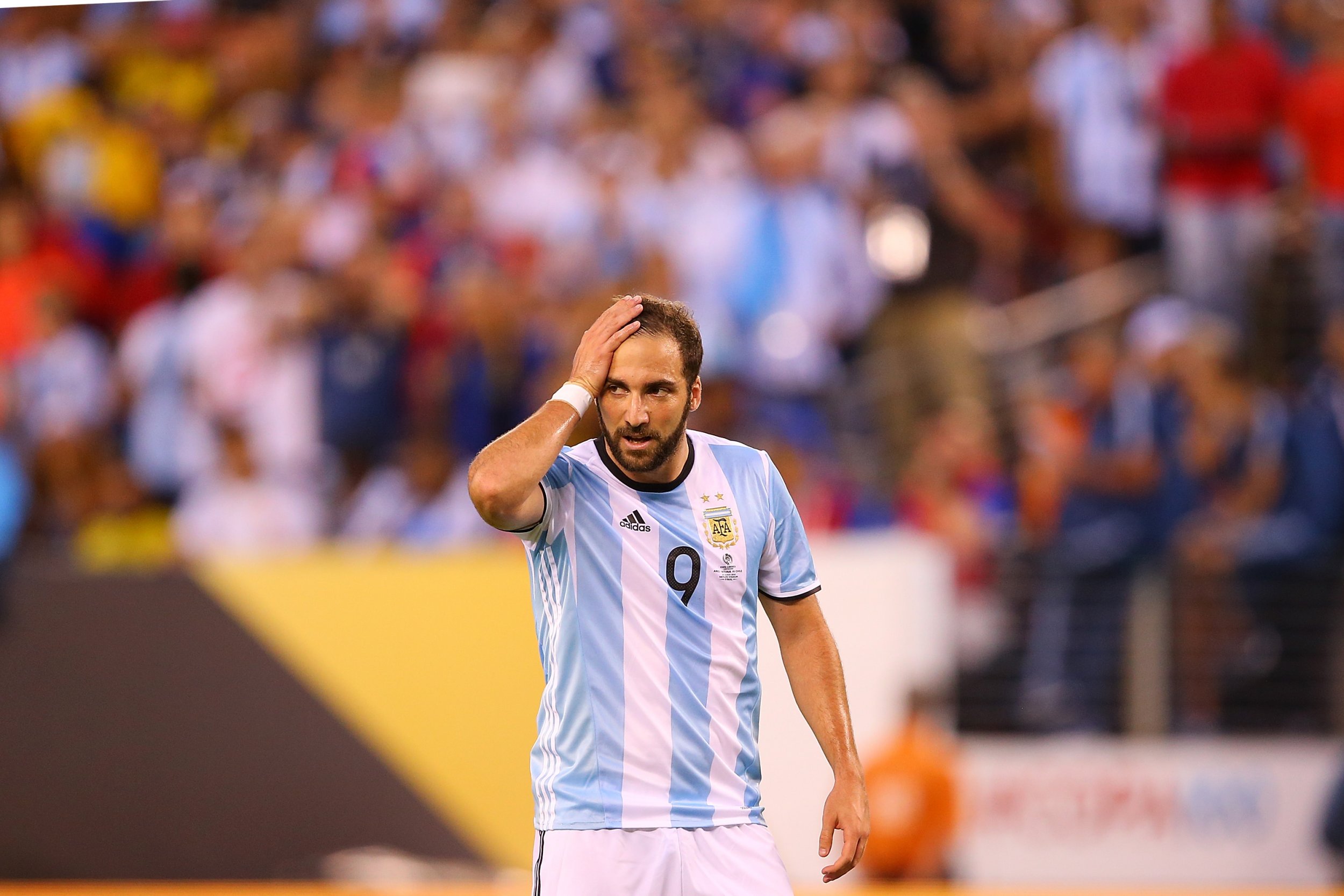 For a man, and a club, not exactly known for bank-busting transfers, lavishing close to a world-record fee on a player would be a staggering departure from the norm for Arsene Wenger.
That is what Wenger may have to do, however, if he wants to prise Gonzalo Higuain away from Napoli in Serie A.
Arsenal manager Wenger has had his eye on Higuain as a summer transfer target since the Argentine moved from Real Madrid to Italy in the summer of 2013.
Higuain has only increased in value since then, with a rate of scoring of better than a goal every other game for Napoli.
Last week, Juventus was understood to have tied up a deal for the striker, but nothing has been completed and Wenger is still interested.
But Napoli President Aurelio De Laurentiis drives a hard bargain and he wants the full buyout clause for Higuain — an eye-watering £80 million ($106 million).
Wenger, of course, missed out on Leicester City's Jamie Vardy earlier in the summer, when the England striker opted to remain with the English Premier League champion.
In his later years at Arsenal, Wenger has been notoriously wary to spend money in large dollops, a policy that has often infuriated the club's fans.
He needs another striker, though, an A-player to Olivier Giroud's fine Plan B option. Higuain wants a move away. The Premier League would be attractive.
The sticking point is the price. Could Wenger be tempted if Manchester United blows the British transfer record away and lays out £100 million on Paul Pogba? Arsenal's supporters may be left gnashing teeth once again if the Frenchman does not go all in for this deal.