'A Good 100 Kills Would Be Nice:' Florida Man Threatens 'Weak Targets' Via Text Message
A 25-year-old man in Florida was arrested Friday after his ex-girlfriend alerted police about disturbing texts she received from him.
Tristan Wix, from Daytona Beach, allegedly wanted to kill a lot of people and "break a world record," according a breaking news report in the Orlando Sentinel. According to authorities from the Volusia County Sheriff's Office, the texts sent by Wix indicated he already had a location in mind.
"A school is a weak target..id be more likely to open fire on a large crowd of people from over 3 miles away... I'd wanna break a world record for longest confirmed kill ever," one text read. A second one said, "But a good 100 kills would be nice. I already have a location (laughing cry face emoji) is that bad?"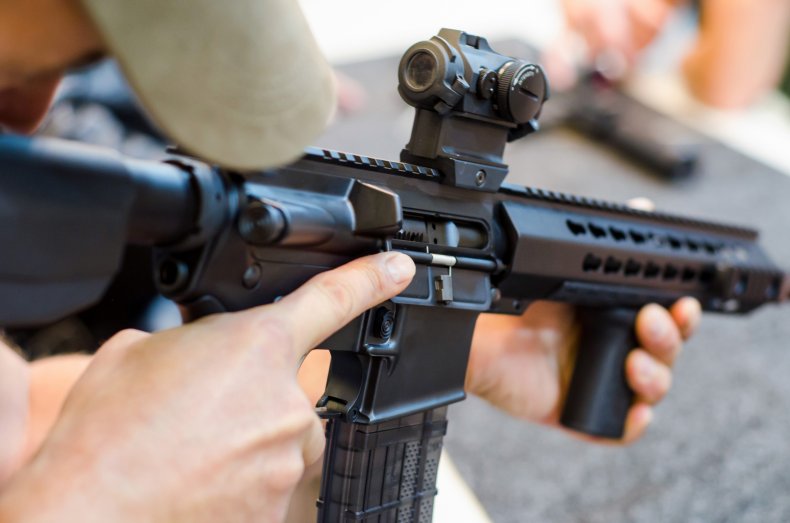 The ex-girlfriend contacted law enforcement with details of the text messages, and deputies later found Wix in the parking lot of a Winn-Dixie grocery store in Daytona Beach Shores, where he was arrested.
Wix reportedly told authorities that although he does not own any guns, he is "fascinated" with mass shootings.
He was booked into the Volusia County Jail, where he is being held without bond, according to The Sentinel.
The threats come just two weeks after mass shootings in El Paso, Texas and Dayton, Ohio, where 22 and nine people were killed, respectively. A 21-year-old man from north of Dallas drove more than 650 miles to El Paso, where he shot up a Walmart while targeting "Mexicans." And about 13 hours later in Dayton, a man shot up a popular downtown nightlife area.
In February 2018, there was a shooting massacre at Marjory Stoneman Douglas High School in Parkland, Florida, that took the lives of 17 students and faculty members. Since then, lawmakers in Florida have been tasked with creating more stringent gun laws, including a ban on high-capacity, semi-automatic assault rifles.
On June 12, 2016, a man opened fire at the Pulse night club in Orlando, killing 49 people and injuring more than 50 others.
The Florida lobbyist for the National Rifle Association has pressed back against any gun control measures, even going as far as calling out any Republican lawmakers who supported gun control, calling them "GOP betrayers."