Seth Rogen Film 'Good Boys' Accused Of Putting A Child Actor In Blackface
Filmmakers of the upcoming comedy Good Boys were accused of putting a child actor in blackface. The 11-year-old black actor was a stand-in for Keith L. Williams, TMZ wrote Wednesday. It was reported the stand-in's complexion was lighter than Williams', which resulted in dark makeup for lighting concerns.
The child's dark makeup can be seen in a photo taken on his work break. The stand-in was also wearing a fat suit and afro wig.
Good Boys is being produced by Evan Goldberg and Seth Rogen, among others. Producers of the R-rated film were aware of the complaint, which is said to have come from at least one cast or crew member.
The movie will follow suit with Rogen's other films, written with adult, explicit humor. It's expected to hold the same tone of Rogen's adult animation, Sausage Party, according to Variety.
Rogen spoke of Sausage Party's release and its trailer accidentally airing before a screening of Finding Dory. He commented that adult writers can be limited by the idea of a children's film in an interview with the New York Times in August 2016.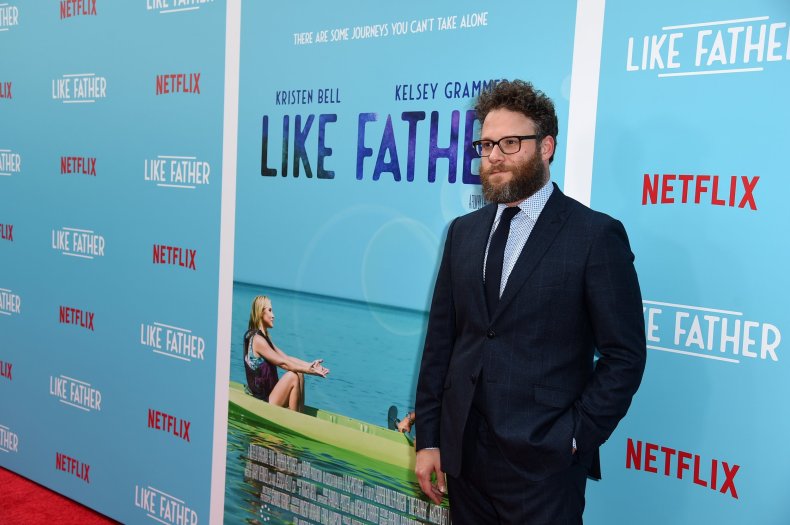 "We have a lot of funny stuff in our heads that we want to do, and probably 75 percent of it can't go into a children's movie," Rogen said. "So over the long term, if the only place you get to work as an adult is in a child's world, you've got a lot of screwed-up thoughts in your head that you want to get out on paper."
Good Boys will follow a group of children as they take an adventure to fix a toy before their parents get home, according to the Internet Movie Database (IMDB).
The script was written and directed by Lee Eisenberg and Gene Stupnitsky. Both Eisenberg and Stupnitsky acted as directors on NBC's The Office starting in 2005. The pair works as a team directing and writing hit releases including Cameron Diaz's Bad Teacher.
Jacob Tremblay will star in the film, though the name of his character is unknown. Tremblay is best known for his role in 2015's Room. He was more recently seen as Auggie in 2017's Wonder, according to IMDB.
Tremblay will star alongside Williams, who appeared in FOX's The Last Man On Earth, Molly Gordon, Brady Noon, and Midori Francis.
Newsweek reached out to Rogen, though he did not immediately respond to a request for comment.