'For the Good of the Church': Pope Francis Defrocks Chilean Priest Who Sexually Abused Minors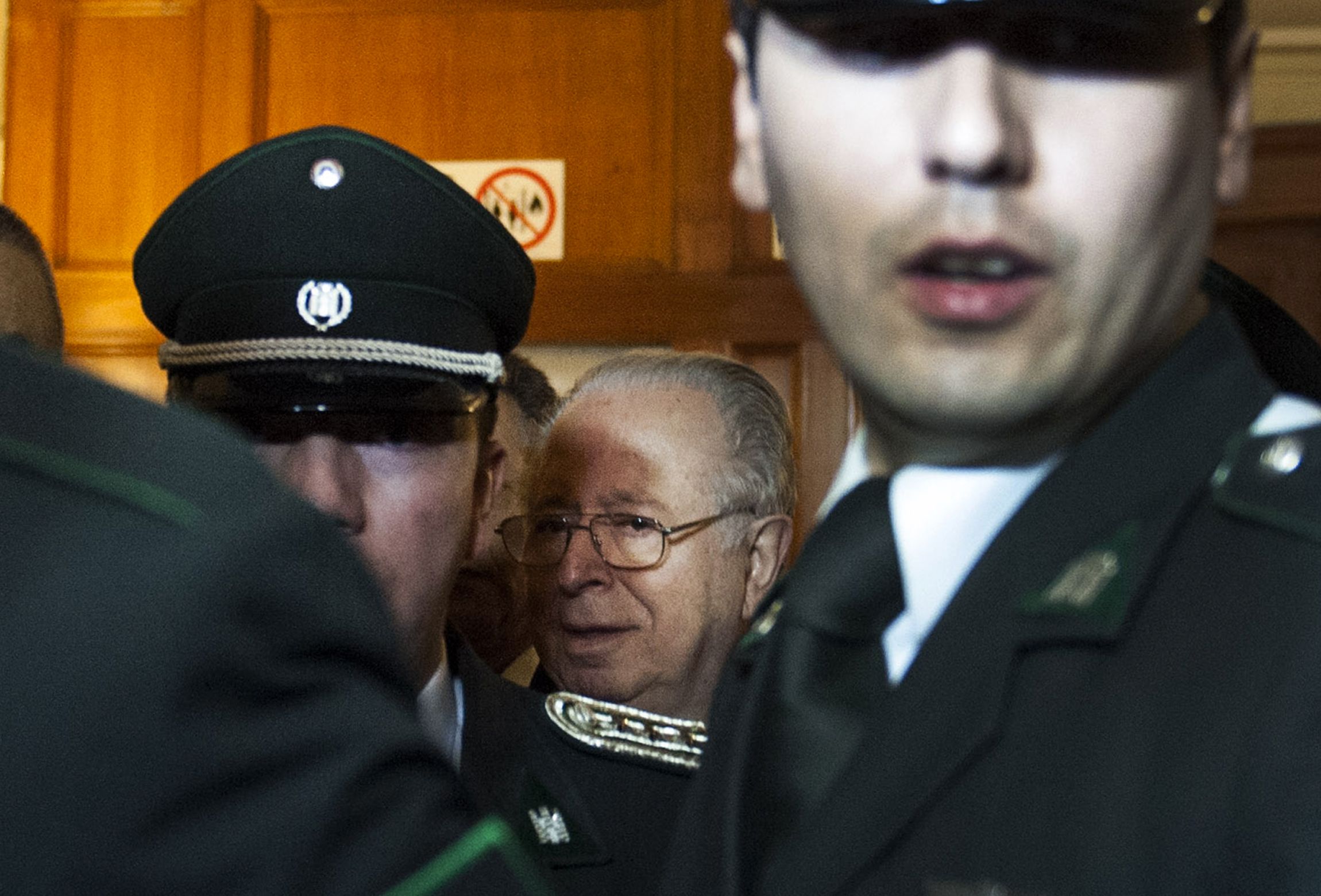 Pope Francis ordered on Thursday the defrocking of a Chilean priest who was part of a sexual abuse scandal rocking the Catholic Church, saying the move was "for the good of the church."
The church found Fernando Karadima, 88, guilty of sexually abusing teenage boys in the 1980s and 1990s. Under Pope Benedict in 2011, the Vatican sentenced him to live a life of "prayer and penitence," meaning that he was still a priest but wasn't allowed to perform his duties in public.
"It is without a doubt an exceptional measure, but Karadima's grave crimes have caused exceptional damage in Chile," said Greg Burke, a Vatican spokesman, according to the Associated Press.
The priest, who lives in a home for the elderly, has long denied that he sexually abused minors in the upscale parish he ran in Santiago, the country's capital. Karadima has never faced criminal charges because of a statute of limitations.
"I have a knot in my stomach. I never thought I would see this day. He [Karadima] is a criminal who has ruined so many people's lives with his abuse. I hope thousands of survivors feel a bit of the relief I feel today," tweeted Juan Carlos Cruz, one of Karadima's victims.
Cruz, along with two other men—James Hamilton and Jose Andres Murillo—accused Chilean Bishop Juan Barros of witnessing the priest's abuse and doing nothing about it. Francis, however, denied the accusations when he was visiting the South American country in January.
"The day I see proof against Bishop Barros, then I will talk. There is not a single piece of evidence against him. It is all slander. Is that clear?" Francis said at the time, according to the BBC.
Following the visit, the pope ordered an investigation into the matter and invited the three victims for a four-day meeting in the Vatican. A 2,300-page report detailing sexual abuse by Chilean priests was soon presented to the pontiff, who called an emergency meeting with the country's bishops in May.
All 31 bishops in Chile offered to resign as a result of the meeting. Francis has since accepted seven of the resignations, including Barros's.
Chilean prosecutors are investigating more than 150 members of the Catholic Church for committing or covering up sexual abuse, including Ricardo Ezzati, the country's top cardinal.