In the weeks and months since the COVID-19 outbreak began, hundreds of companies and entrepreneurs have stepped up to help. We chose a sampling of them: 50 companies (including one collaboration) that stand out for the size, scope or uniqueness of their efforts and that provide a snapshot of all these good works. The list was researched and written by Newsweek's Kerri Anne Renzulli, with the assistance of Newsweek contributor and consultant Sam Hill, consultant and CEO expert Susan McPherson and Newsweek Editorial Director Hank Gilman.
The criteria? We were looking for companies making noteworthy contributions across different industries and different categories of giving. We also put the spotlight on firms and people who were targeting a specific need. For example: Starbucks founder Howard Schultz provided money to unemployed restaurant workers and also made sure often-overlooked undocumented food service employees got help as well. And of course we featured some companies that reached out and assisted front line medical workers.
Here's the list with some of the most interesting, and best, givers in the business.
First Responder Support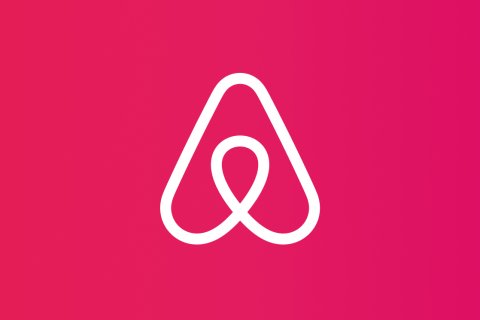 Airbnb
San Francisco
The lodging firm helped find accommodation for first responders, health care and relief workers. Its hosts offered up more than 200,000 different housing units and frontline workers booked more than 100,000 nights in free or subsidized accommodations.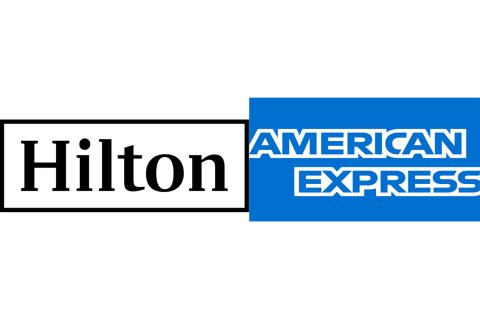 Hilton,
American Express
McLean, Va/New York, NY
In April and May, the two companies, which provide lodging and travel services, teamed up and made nearly 1.9 million rooms available—at no charge—to doctors, nurses, EMTs, paramedics and other frontline staff, many who had to be isolated from their families. In New York City alone, nearly 100,000 room nights were booked.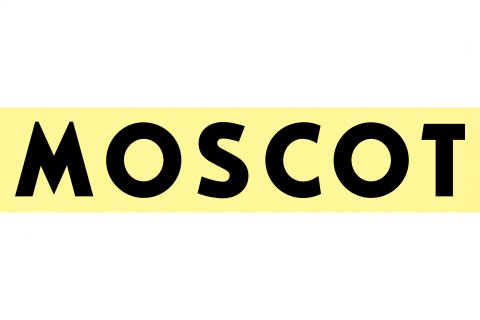 Moscot
New York City
Working with Cherry Optical Lab, the eyewear maker gave away 5,000 pairs of prescription and non-prescription eyeglasses, worth $1.5 million, to emergency medical professionals.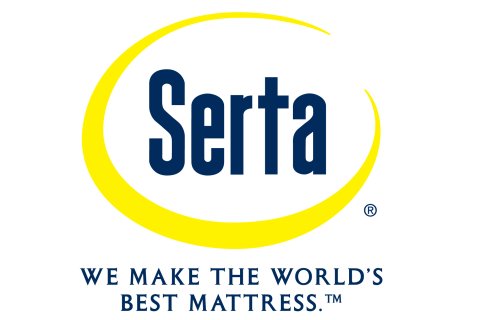 Serta Simmons Bedding
Atlanta
Serta donated 10,000 mattresses, valued at $2 million, to New York City hospitals and temporary medical facilities. It also created a bed donation fund, which allows hospitals to purchase mattresses at cost.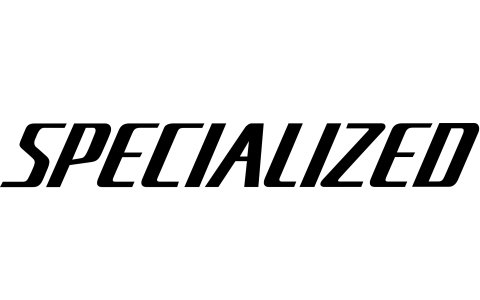 Specialized Bicycle Components
Morgan Hill, CA
The bike makers donated 500 new bikes, each worth between $500 and $4,000, directly to health care workers, grocery store clerks, farmers and other essential employees on the front lines of the COVID-19 pandemic.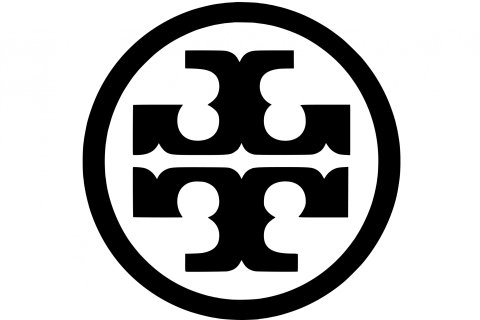 Tory Burch
New York
In partnership with the United Healthcare Workers East, the apparel maker provided $5 million worth of products, including sneakers, belt bags and clothing to wear under scrubs. Tory Burch also donated 3,000 yards of fabric to be made into face masks and hospital gowns to the Catholic Health Services of Long Island.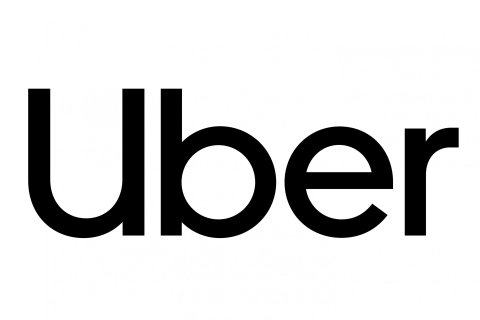 Uber
San Francisco
The ride-hailing company pledged 10 million free rides and food deliveries to health care workers, seniors and others, including some 100,000 rides for school districts and youth organizations that needed to get meals to needy families. Uber also donated 300,000 meals to first responders and health care workers in the U.S. and Canada via its Uber Eats food service.
Discounter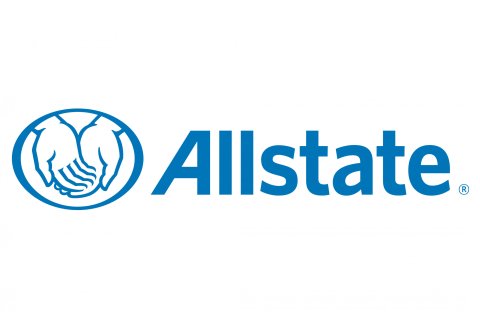 Allstate
Northbrook, IL
The insurer was the first, along with American Family, to offer rebates on premiums, largely because people are driving less during the pandemic. It refunded $1 billion in three months (April to June). Progressive and others followed their lead.
Shoes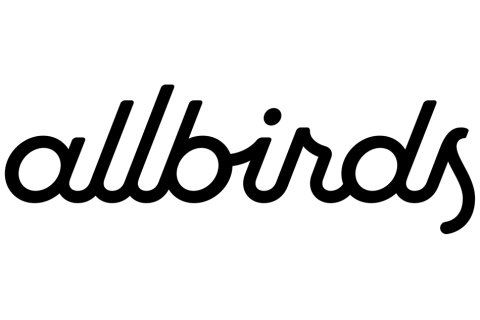 Allbirds
San Francisco
The shoe maker and retailer donated $500,000 worth of shoes, or about 5,000 pairs, to health care workers.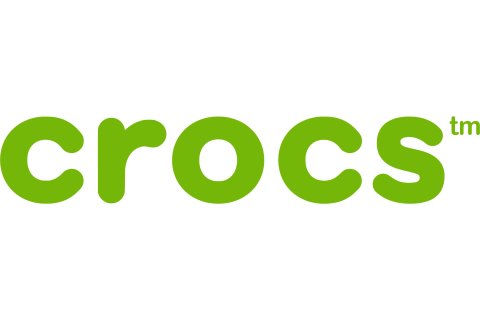 Crocs
Broomfield, CO
Crocs gave away free pairs of its signature clogs—more than 860,000, worth nearly $40 million—to health care workers globally. That includes a bulk donation of 100,000 shoes directly to 150 hospitals and health care organizations.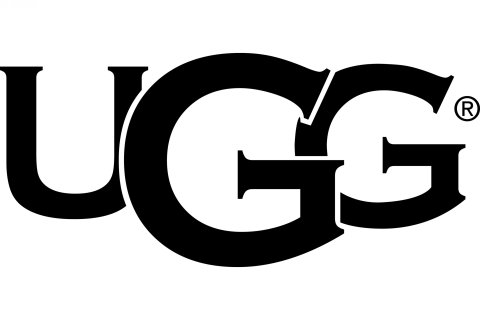 Ugg
Goleta, CA
Ugg gave away 2,000 pairs of Ugg slippers in April to, among others, health care workers and delivery drivers. It has pledged a total of $1 million in monetary and product donations.
Small Business Helpers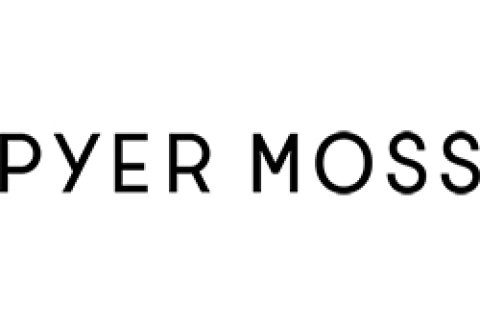 Pyer Moss
New York
The fashion label has formed a network called Your Friends in New York and set aside $50,000 to provide financial aid to small minority- and women-led businesses struggling because of the pandemic.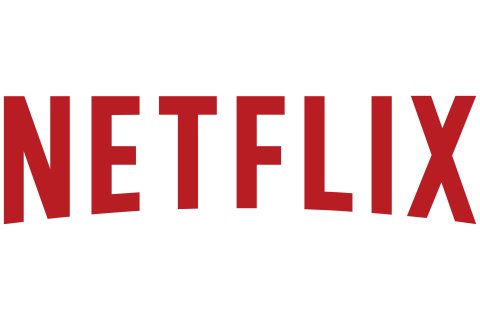 Netflix
Los Gatos, CA
The media-services provider set up a $100 million relief fund for out-of-work production professionals, such as electricians, carpenters and drivers, many of whom are paid hourly on a project basis. Fifteen percent of the money will go to organizations that offer emergency relief to out-of-work crews and cast members overseas.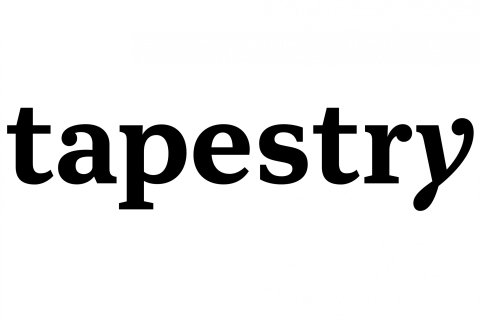 Tapestry
New York
Tapestry's luxury fashion brands, Coach and Kate Spade, have donated $9 million in cash and products to relief efforts globally. Coach, through its foundation, committed $3 million to supporting New York City small businesses, especially those owned by minorities or women. Meanwhile, the Kate Spade foundation gave $100,000 to Crisis Text Line to provide free 24/7 crisis counseling and emotional support for doctors, nurses and other health care workers.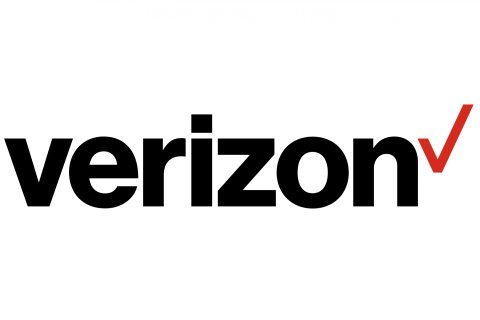 Verizon
New York
Through the national nonprofit Local Initiatives Support Corporation, Verizon's foundation committed $7.5 million to aid small businesses in underserved communities who will receive as much as $10,000 to meet payroll, pay rent and address operational costs. In total, the company has given $45 million to help small businesses, students, health care workers and first responders during the pandemic.
Food Rescue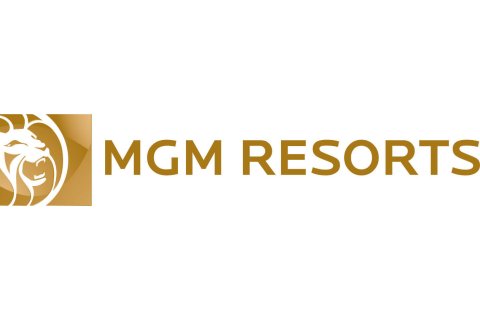 MGM Resorts
Las Vegas
The hotelier partnered with food banks and local organizations in eight states to distribute 480,000 pounds of food—the equivalent of 400,000 meals.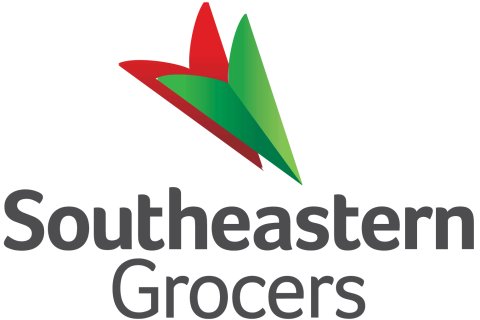 Southeastern Grocers
Jacksonville, FL
The parent of supermarket chains like BI-LO and Winn-Dixie, paid the grocery bills of thousands of health care professionals and first responders on April 13. Its foundation also donated $250,000 to Feeding America.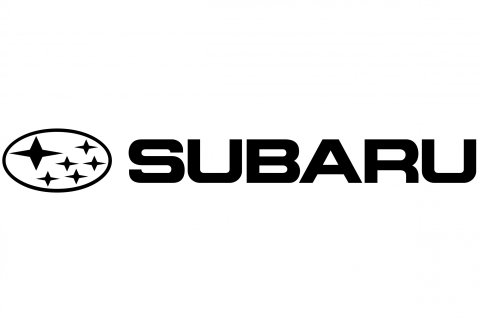 Subaru of America
Camden, NJ
The company partnered with Feeding America to provide 50 million meals nationwide to people affected by COVID-19.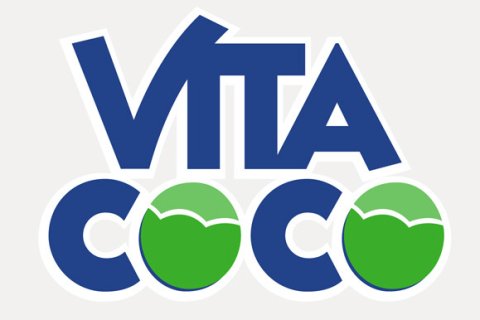 Vita Coco
New York
The coconut water company is donating $1 million of its pandemic profits to Feeding America and No Kid Hungry. Vita Coco's co-founder Michael Kirban made the decision after sales surged by more than 100 percent in March.
Entrepreneurs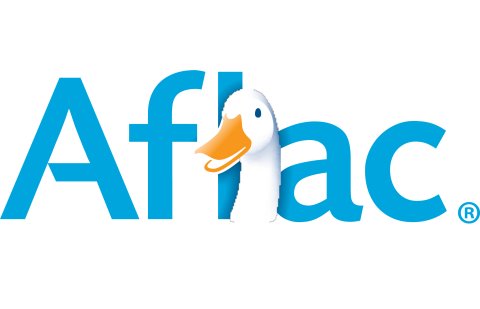 Dan Amos
Aflac
Columbus, GA
Amos and his wife, Kathleen, gave $1 million to Piedmont Columbus Regional Hospital. With an additional publicly-raised $900,000-plus, the result was a fifth-floor renovation with an additional 36 beds for COVID-19 patients and much needed mask and PPE purchases.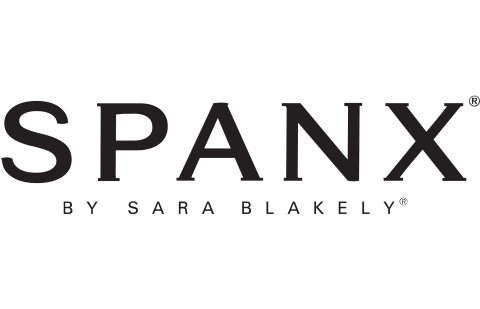 Sara Blakely
Spanx
Atlanta
Founder Blakely and her shapewear company will donate $5 million to female entrepreneurs to help their businesses, families and employees through its Red Backpack Fund. Applications and funding for the $5000 grants will be managed by GlobalGiving through August 3.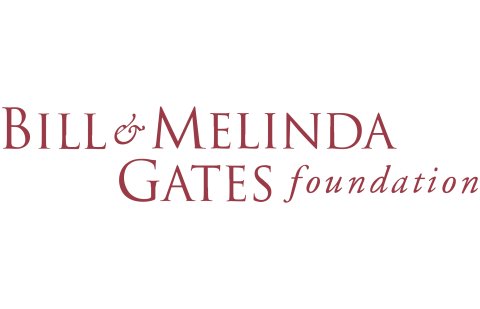 Bill and Melinda Gates
Bill and Melinda Gates Foundation
Seattle
Microsoft's co-founder and his wife, Melinda, through their private foundation, will donate more than $250 million to, among other things, developing COVID-19 vaccines and providing medical resources to health care providers in Africa and South Asia.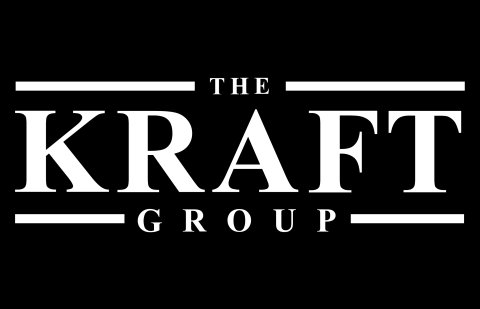 Robert Kraft
Kraft Group
Foxborough, MA
New England Patriots owner Kraft and his family partnered with Massachusetts to help purchase 1.7 million medical grade masks and then transported 1.2 million of them from China to Boston via the Patriots team plane. New York received 300,000 of those masks.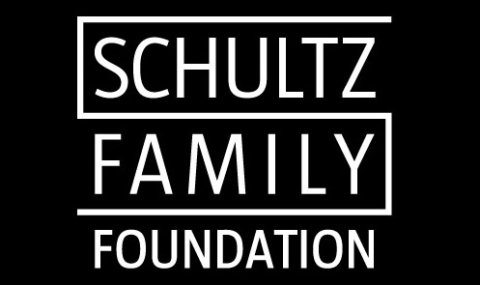 Howard Schultz
Starbucks
Seattle
Through his family foundation, Schultz created The Plate Fund, which provides $500 payments to unemployed Seattle restaurant employees, including undocumented workers. The fund, with outside investors, raised more than $7.8 million and covered more than 15,600 people.
Pets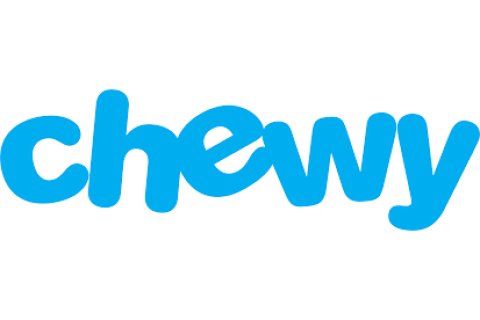 Chewy
Dania Beach, Fl • Boston
Since the start of the pandemic, Chewy has donated more than $9 million in food, medication and supplies to GreaterGood.org and other animal welfare organizations. More than 4,700 shelters, rescue centers and other animal organizations across the U.S. have benefited, the retailer said.
PPE Providers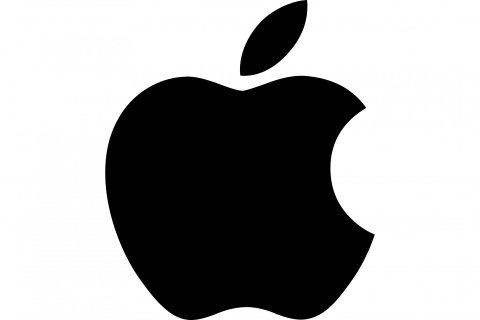 Apple
Cupertino, CA
The tech giant sourced, procured and donated more than 30 million masks to medical workers in hard-hit regions of the U.S. and Europe, while its product teams also designed, tested and manufactured nearly 10 million face shields. The company has also donated more than $15 million to organizations like the World Health Organization's COVID-19 Solidarity Response Fund and America's Food Fund.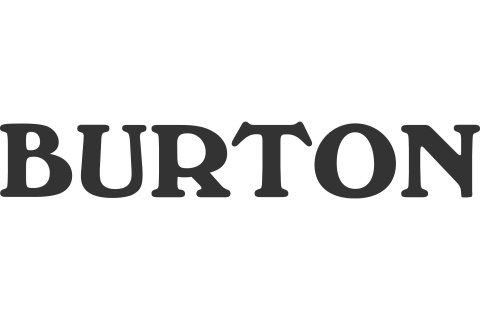 Burton
Burlington, VT
The world's largest snowboard manufacturer donated 500,000 KN95 respirator masks to health care facilities in the Northeast. In addition, Burton has been making medical face shields at its facility in Burlington, Vermont, for employees at the University of Vermont Medical Center and Boston Children's Hospital. Its helmet division has donated 1,600 pairs of snow goggles to medical professionals in need of eye protection.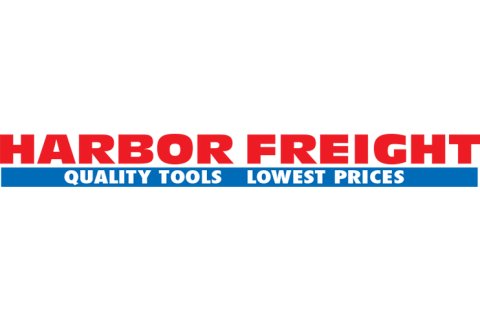 Harbor Freight Tools
Calabasas, CA
The discount tool and equipment retailer donated its personal protective equipment supply, valued at $10 million, to hospital emergency rooms across the U.S. In total, Harbor provided 44 million nitrile gloves and 200,000 N95 masks and face shields. More than 1,000 communities received at least one pallet containing 24,000 pairs of protective gloves, 53 N95 masks and 48 face shields.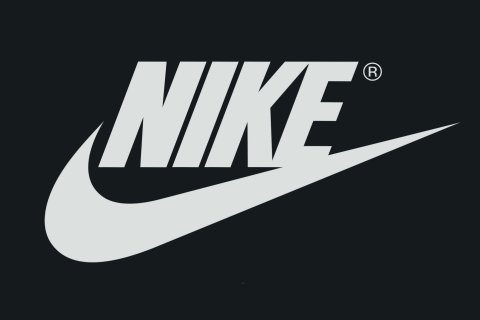 Nike
Beaverton, OR
Nike converted factories to help produce face shields and air-purifying respirator lenses. The sporting goods and apparel giant worked with Oregon Health & Science University to repurpose padding, cords and shoe soles into personal protective equipment, which was donated to the university beginning in April—and then to other health care facilities. It is also donating 30,000 shoes designed for health care workers.
Sanitizer Nation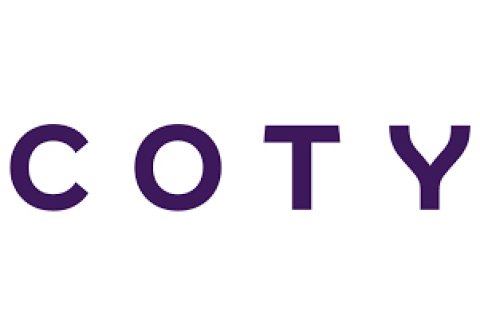 Coty
New York
Coty made hand sanitizer at its factories in the U.S. and Monaco. The plan was to donate tens of thousands of units per week to medical and emergency services staff during the pandemic.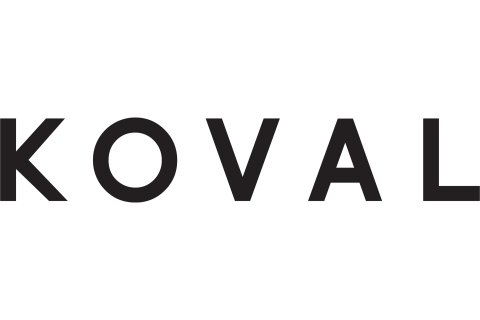 Koval Distillery
Chicago
A maker of Kosher whiskey and gin, Koval produced more than 2,000 gallons of hand sanitizer for Chicago-area medical professionals and retirement homes from mid-March through April alone.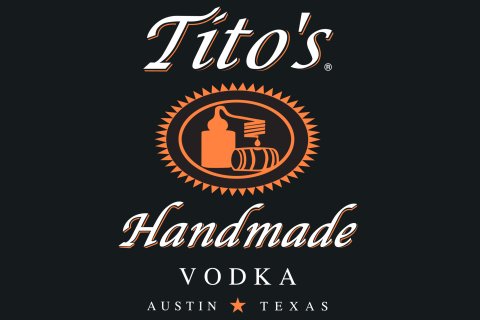 Tito's Handmade Vodka
Austin, Texas
Tito's Handmade Vodka began making its own sanitizer in late March and within two months had produced, packaged and donated more than 325 total tons to 25 states and to more than 400 organizations in Central Texas.
International Givers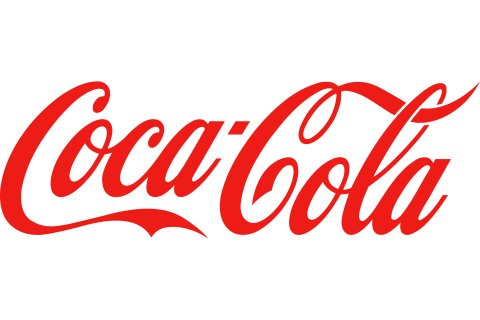 Coca-Cola
Atlanta
The beverage company, through its philanthropic arm, The Coca-Cola Foundation, has given more than $47 million in grants and donations to organizations in more than 75 countries to fight coronavirus.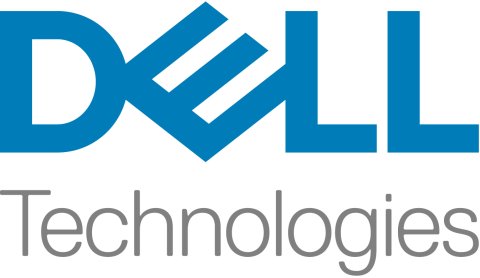 Dell Technologies
Round Rock, TX
In China, the computer company gave $284,000 for surgical masks, protective clothing and eye protectors to hospitals. It has set aside another $3 million in funds and technology donations to help meet the needs of other frontline organizations worldwide to treat and contain COVID-19. Dell Technologies has donated a total of $250,000 to small and local businesses in Round Rock and Austin.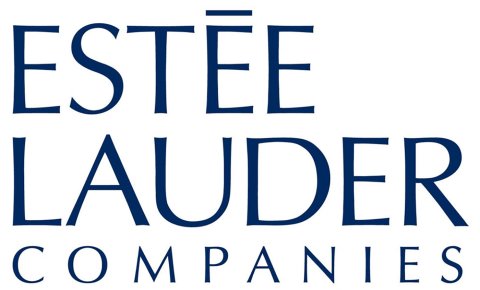 The Estée Lauder Companies
New York
The beauty products company donated $2 million to Doctors Without Borders and $3.2 million to support frontline response work in other countries worldwide, such as a gift of $800,00 to relief efforts in China. Its U.S., U.K. and Belgium manufacturing facilities have also been producing hand sanitizer.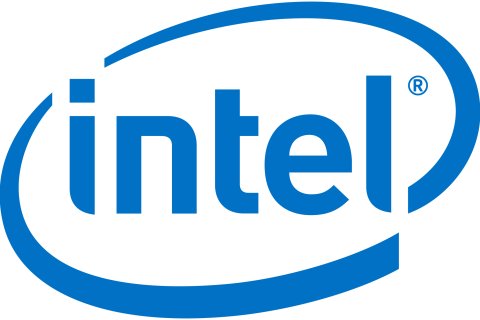 Intel
Santa Clara, CA
More than 1.4 million items of personal protective equipment: masks, gloves, face shields and other gear worth about $2.2 million have been donated. These are part of a larger $10 million pledge Intel has made to support local communities around the world. Intel has also committed $50 million to a pandemic response technology initiative, designed to support scientific research into vaccine development.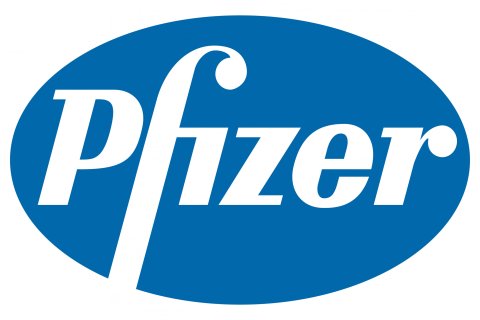 Pfizer
New York
The pharmaceutical firm has donated about $40 million in medical and charitable cash grants to organizations fighting COVID-19 in the U.S. and abroad. Of that sum, $5 million went to providing global medical grants to 49 organizations in 20 countries. In addition, the company donated tens of thousands of units of antibiotics and vasopressor therapies, which are used to treat dangerously low blood pressure, to the humanitarian organization Direct Relief for use in the U.S.
Restaurant Aid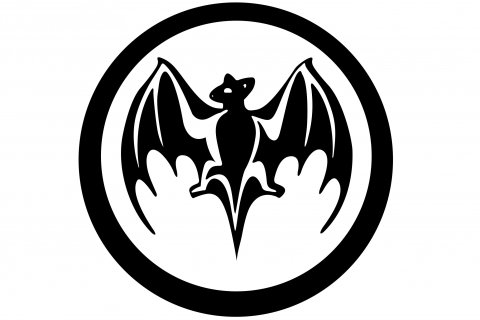 Bacardi
Coral Gables, FL
The company and its Patrón tequila brand donated $4 million to support struggling bars and restaurants, through its #RaiseYourSpirits initiative, giving to organizations such as: Another Round, Another Rally; Children of Restaurant Employees; the James Beard Foundation and the Restaurant Workers' Community Foundation.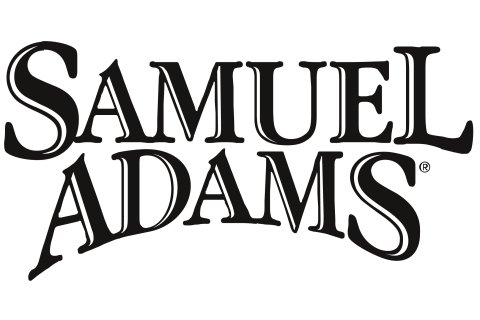 Samuel Adams
Boston
In partnership with the Greg Hill Foundation, Samuel Adams donated over $2 million to launch the Restaurant Strong Fund, which offered $1,000 to struggling restaurant workers. Since the program began on March 16, it has raised over $4.1 million and provided more than 3,000 grants. Because of overwhelming demand, the foundation now provides $500 grants in order to reach more people.
Health & Beauty
Avon
New York
Avon sent $2 million worth of personal care and hygiene products like soap, body wash and skin care, to Feed the Children in March. And, The Avon Foundation for Women pledged $1 million to frontline services that help victims of domestic abuse.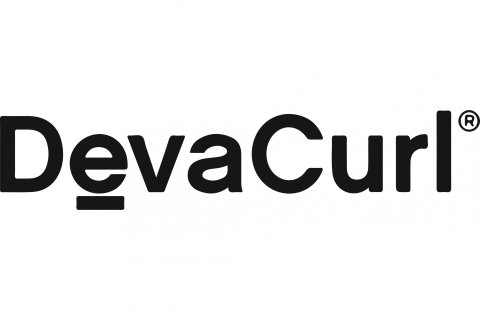 DevaCurl
New York
The hair company is donating 5,000 haircuts—worth around $625,000—to local New York health care workers once its salons reopen. The company has also sent more than 1,000 catered meals and snacks, worth $15,000, to hospitals in New York City that have been hard hit by COVID-19. And it will give $250,000 worth of hair care products to medical staff and nonprofits.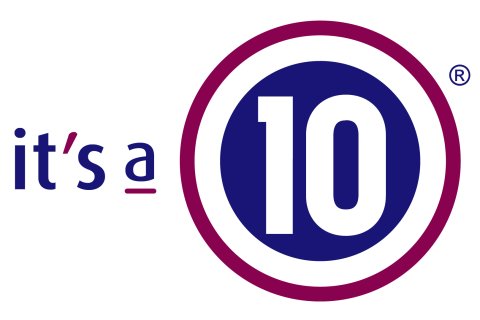 It's a 10
Coral Springs, FL
The hair care firm has given $5.4 million worth of products to Good360, which will distribute the more than 200,000 beauty and wellness items to hospitals, homeless shelters and children in the foster care system.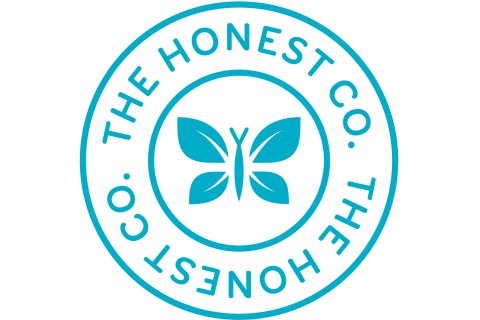 The Honest Company
Los Angeles
The Jessica Alba–backed baby and beauty retailer said it will donate 3 million diapers, 30,000 packs of wipes and 20,000 personal care products this year to the nonprofit Baby2Baby. In March, the company gave 100,000 diapers and 100,000 wipes to homeless shelters and health clinics.
Education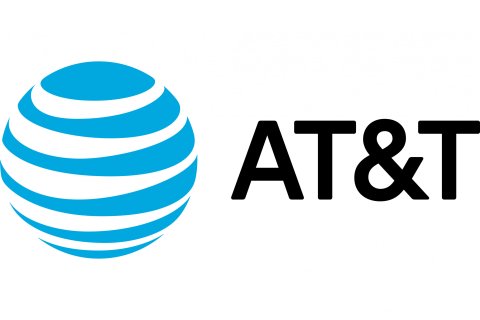 AT&T
Dallas
The wireless provider created a $10 million fund to support and expand distance learning programs for teachers and students during COVID-19 closings. Grants from the fund went to, among others, Khan Academy; video-calling app Caribu to support free access for families; and Learn Fresh to enhance its NBA Math Hoops app and community programs.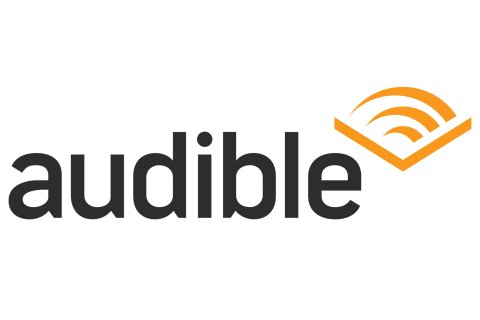 Audible
Newark, NJ
The Amazon-owned audio book company has offered a collection of fee-free children's literature. Plus, it donated $2.5 million to launch Newark Working Kitchens in collaboration with World Central Kitchen's #ChefsforAmerica. To date, NWK has provided some 200,000 meals at $10 each, which will be paid to restaurants and distributed to those in need.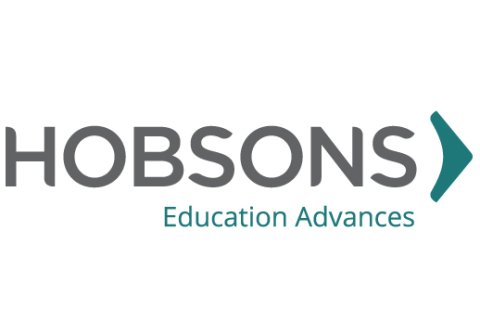 Hobsons
Cincinnati
Hobsons offered its Naviance curriculum (over 100 online, self-paced lessons) for free through the end of June. More than 1,000 schools and 4 million students took advantage. The cost to the company is $3 million.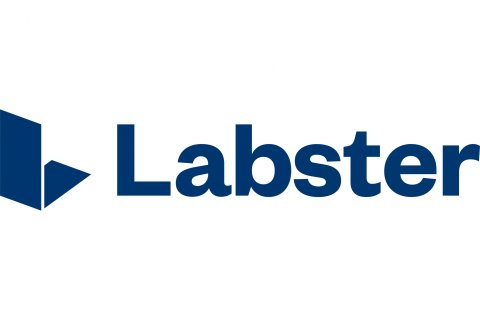 Labster
Boston
Labster, which creates virtual labs for students, provided access to online science education courses for free. In a partnership with California Community Colleges it supplied more than 2 million students with access to more than 130 labs in biology, chemistry, physics and general sciences.
Loom
San Francisco
The video software company provided its sharing service free to educators and students indefinitely to help with remote learning. It also halved the price of Loom Pro for everyone else through the end of June.
Language Translators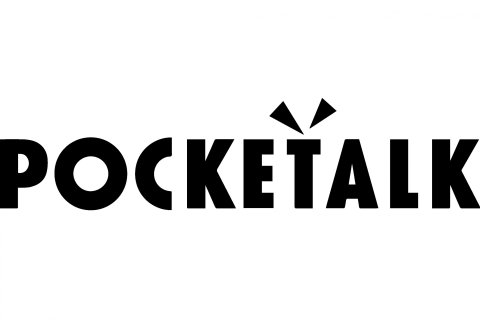 Pocketalk
Palo Alto, CA
The translation services company has already donated 850 of its devices to medical facilities, first responders and testing sites.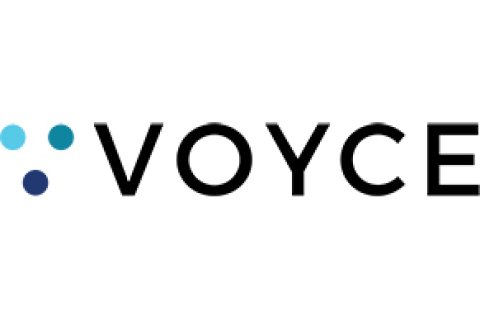 Voyce
Sunrise, FL
Voyce is donating 100,000 minutes of its translation services, worth $100,000, to hospitals and health care providers working to treat non–English speaking patients.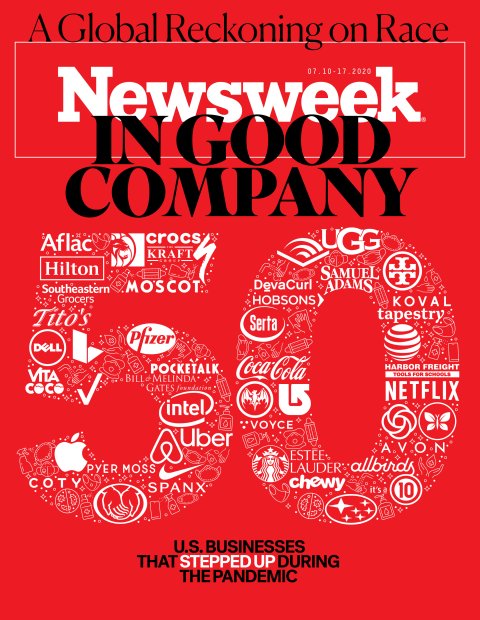 NOTE: The story reflects the information provided to Newsweek and available from company public statements over the course of reporting in May and June. Some figures were updated after publication through June 29, 2020.