The Good Doctor has previously seen dead characters return as figments of characters' imagination, but the return of Dr. Neil Melendez (played by Nicholas Gonzalez) at the start of Season 4 was still a surprise. After all, the character had only died in the previous episode, after he succumbed to injuries sustained in the earthquake.
WARNING: The following contains spoilers for the ending of The Good Doctor Season 4 Episodes 1 and 2
However, without Dr. Claire Browne (Anthonia Thomas) finding herself struggling to cope in the COVID-19 pandemic in The Good Doctor Season 4, Episodes 1 and 2, Melendez returned to her in figment form to keep her going.
Melendez's return in these two episodes has led fans of the ABC medical drama to wonder whether the character will recur in Season 4, with him appearing every time Claire is at a crisis point.
However, in a recent interview, The Good Doctor creator David Shore seemed to rule out a return for Dr. Melendez. Speaking to TVLine, Shore said: "Can't rule it out, but we have no plans. I don't want to overpromise in that regard."
Lead actor Freddie Highmore, seems more open to the idea of the actor returning. He told TV Guide: "You never know...At least these first two episodes show that there's a definite possibility [for him] to remain a part of the show in certain ways, so absolutely. As we would have said at the end of Season 3, I think that still stands today... hopefully, he will continue to be a part of [the show] in whatever ways possible."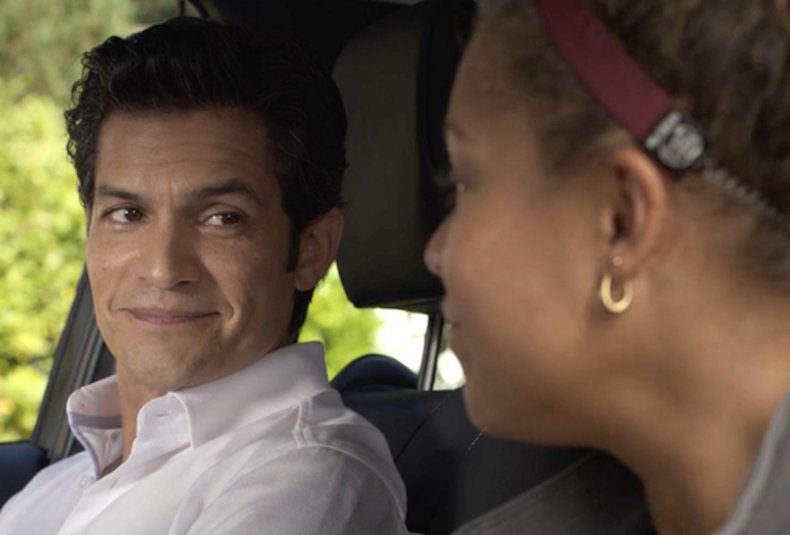 Though Shore seemed to shut down a regular return for Melendez, The Good Doctor Season 4, Episode 2 ending seemed to hint he would be back at some point. After Claire spent most of "Frontline Part 2" finding who a mysterious set of military dog tags belonged to, she finally reunited them with their owner, who revealed he had given them to his lover after they fought together in Vietnam.
After she got in her car after handling those dog tags back to their original owner, Melendez appeared to her again, and said: "That was beautiful...That room was filled with stories that were cut short, like ours. But you...You have an amazing story ahead, and I can't wait to see it." He then disappeared.
This seems to suggest that at some point, Melendez could return, though per Shore's comments it may not be for some time.
However, the show has previously had apparitions of characters' loved one appear to them multiple times. Dr. Shaun Murphy's (Freddie Highmore) brother Steve (Dylan Kingwell), for example, appeared in multiple episodes in Seasons 1 and 3—though he, of course, died before the events of The Good Doctor begun.
Shore has also suggested that the apparition version of Melendez may have served his function, as Claire seems better at dealing with her grief now compared to when her mother Breeze (Sharon Leal) died.
The Good Doctor creator said of this to TVLine: "She is in a more mature place because she had Dr. Melendez at her side for the last few months. I think he helped her through her situation with her mother, and I think his help through [that experience] helped her when [he died]. As he says to her in [Episode 2], this time she's dealing with it. She's not running away."
The Good Doctor Season 4 airs Mondays at 10 p.m. ET / 9 p.m. CT.