'The Good Doctor' Season 3, Episode 11 Release Date: When Will the Show Return?
The Good Doctor is hanging up its stethoscope until 2020, following the airing of its midseason finale on December 2. The release date for Season 3, Episode 11 is in January, meaning that fans have a few more weeks before they get to see the further adventures of Dr. Shaun Murphy (played by Freddie Highmore) and the rest of the gang at San Jose St. Bonaventure Hospital.
In the last two seasons of The Good Doctor, the show has taken a break of five or six weeks between episodes 10 and 11. Season 1, for example, saw the show return on January 8, while Season 2 returned on January 14.
Season 3 of The Good Doctor will follow Season 2 and take a six-week hiatus, with the show coming back on January 13 on ABC, in its usual time slot at 10 p.m. ET / 9 p.m CT.
The show will return following an emotional episode for Shaun. After the closing moments of Episode 9 saw Shaun learn that his estranged father is dying from cancer, Episode 10 sees him visiting his parent, in one of the most emotional episodes the series has ever produced.
The midseason finale of The Good Doctor also saw Shaun's parents recast, with Battlestar Galactica's Michael Trucco playing his father Ethan and Kingdom's Joanna Going as his mother Katherine. Previously, the pair were portrayed by Kirby Morrow and Rebecca Husain.
Showrunner David Shore, speaking to TVLine, said of the episode: "From the beginning, we have talked about Shaun's relationship with his parents. He has certainly cut them off, [but] none of us can truly cut ourselves off from the past. The past is part of us, and that's what we wanted to explore here."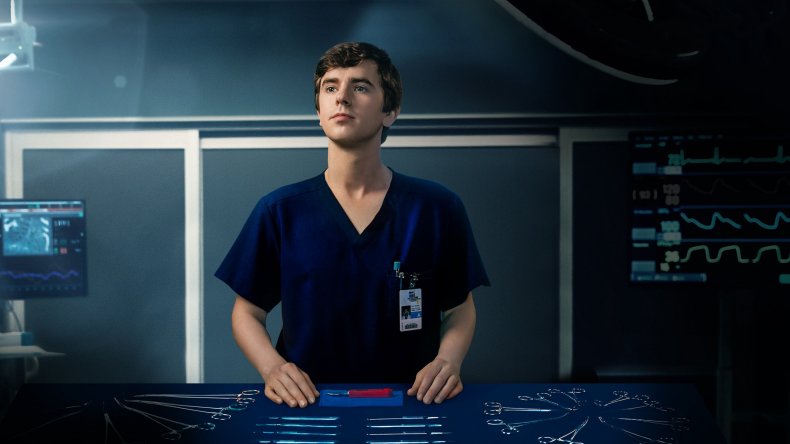 From what we have seen of Shaun's relationship with his parents in the past, we know it was far from a happy one. In the first episode, for example, we saw that Ethan killed Shaun's pet rabbit. We also know from the show's past that at one point Shaun and his brother ran away from home to escape their father.
When the show returns, fans are expecting Dr. Browne's (Antonia Thomas) mental health to start to get better, after she hit rock bottom in the midseason finale. In another TVLine interview, Shore said, "From her point of view, this is rock bottom, and she hopes that she is able to turn things around now. She has certainly made a decision that she wants to. How effective she is at that, we'll see in the next few episodes."
The Good Doctor Season 3 returns in January 2020.