The Good Doctor Season 3 is about to return to ABC with an episode that will reveal how Claire's (played by Antonia Thomas) appointment with her therapist went and show Shaun Murphy (Freddie Highmore) continuing to deal both with the death of his father Ethan (Michael Trucco) and what his intimacy with Lea (Paige Spara) means for his relationship with Carly Lever (Jasika Nicole).
The Good Doctor Season 3, Episode 11, titled Fractured, will air on Monday, January 13 at 10 p.m. ET / 9 p.m. CT on ABC, and be available to watch online on the ABC website and app as well as Hulu shortly after the show first airs. ABC also is streaming the previous episodes of The Good Doctor, while Hulu has the full series available to watch online.
The synopsis for the latest episode, titled "Fractured," reads: "Following his father's death, Shaun must deal with the effects his intimacy with Lea will have on his relationship with Carly. Meanwhile, the team operates on a patient who is refusing all anesthesia during surgery for fear of relapsing."
This comes after the first half of The Good Doctor Season 3 saw Shaun and Carly deal with intimacy problems, where Carly kept trying to take their relationship to the next level and Shaun kept finding himself unable to do so. Then, however, in the midseason finale, after his father died the only thing that could calm him down was an intimate hug with housemate Lea. David Shore told TVLine of this, "we see him achieve a level of physical intimacy with Lea that he wasn't able to achieve with Carly, so as we go forward, we explore the significance of that."
Shaun is also facing issues at work. So far in the season, he has been given two chances to lead a surgery, both of which went badly after he freaked out in the operating room during the first one and then insulted a nurse during his second go.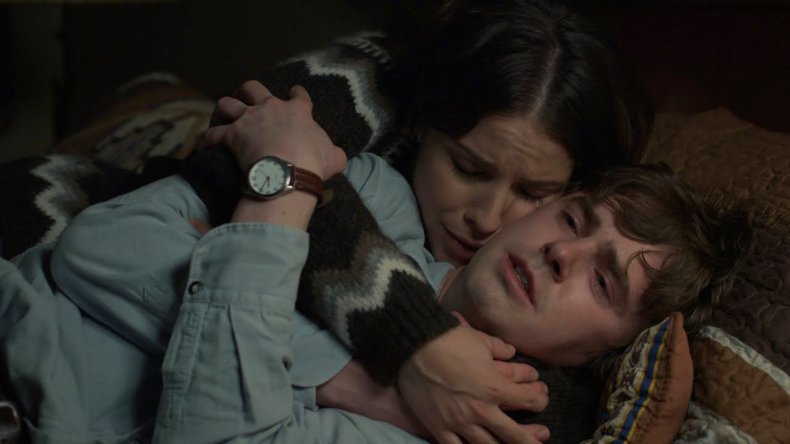 Elsewhere, it has been a dramatic season for Claire, who also had some problems after she led her first surgery. Though the procedure itself went fine, it led to some tragic turns in her life. Prior to the operation, Claire had been dealing with the return of her addict mother (Sharon Leal), who was trying to get clean and be a better mother to Claire.
So when Claire's first surgery goes well, she rings her mother to celebrate and tragedy strikes. Claire had been keeping a bottle of champagne to celebrate her first lead surgery, but her mother found it and drank the whole bottle before getting behind the wheel, crashing the car and killing herself.
This left Claire spiralling into destructive behaviour that put her job in jeopardy, but the second half of The Good Doctor Season 3 could see her turn her life around as the midseason finale saw her book her first appointment with a therapist. Shore said of this, "The therapy sessions themselves will not be a part of it, but her figuring out how to get through this will be a big part of it."
The Good Doctor Season 3 airs Mondays at 10 p.m. ET on ABC.