'The Good Doctor' Season 3, Episode 3 Recap: Claire's Mom Storyline Takes a Tragic Twist
The Good Doctor Season 3, Episode 3, entitled "Claire" saw the eponymous character (played by Antonia Thomas) lead her first surgery as her mom Breeze (Sharon Leal) stayed with her. The ABC series, however, had tragedy around the corner for Claire as she focused on a big step in her career.
Here's a recap of the events of The Good Doctor Season 3, Episode 3 and what they mean for the rest of the season for Claire and the rest of the cast of the ABC show.
What Happened in The Good Doctor Season 3, Episode 3?
At the start of the episode, we saw Claire mentally preparing for her lead surgery, as she tried on multiple outfits and practiced her bedside manner in the mirror. Little did she know, however, that she had sown the seeds of that day's tragedy. She had bought herself a bottle of champagne ready to celebrate her surgery and hid it in a cupboard, where she hoped her alcoholic mom would not find it.
At the hospital, Claire's first surgery was revealed to be a young girl who needs her gall bladder removed. Melendez (Nicholas Gonzalez) thinks the operation will be more complicated than she can handle, but Audrey (Christina Chang) gives her the go-ahead.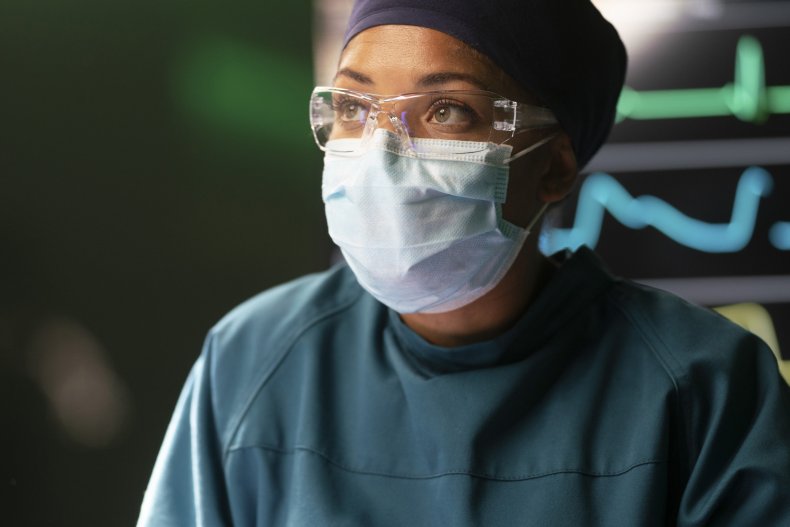 If Claire does not have enough problems with her operation and mother, who still has to give her daily urine samples due to the fragile state of her sobriety, she also has Shaun's (Freddie Highmore) love life to worry about. Still unsure about dating, he spends the episode asking her what to do after his date with Carly (Jasika Nicole), where he bombarded her with questions about marriage and children.
She later catches up with Carly, who tells her she asked liked the questions as she hates small talk. However, she also warned Claire to "butt out" of her relationship as her involvement in Shaun's personal life doesn't particularly help him.
Claire also finds herself worrying about the girl, who was revealed to be using birth control, after the doctors find a blood clot, and appears to be self-harming. Both of these facts come as a surprise to her mother (Tracie Thoms). Melendez warns her not to get too involved in her patients' personal lives, but this does not stop her from recommending the girl speak to a psychiatrist.
While Claire worried about her surgery, there was something fishy about another patient. Literally. Shamus O'Malley (Robert Sean Leonard) has had a fishing accident whereby he got a marlin's "beak" (the technical term for its nose as he explains to the surgeons) embedded in his leg. They put Shamus into the MRI, which ends up with fish guts all over it as a piece of metal in the marlin causes it to explode. This leads to the fish falling out of his leg, starting a major bleed that Claire has to stop by putting her finger in it. She later tells Morgan (Fiona Gubelmann) that she thinks the patient has cancer, a move that will save his life by the end of the episode.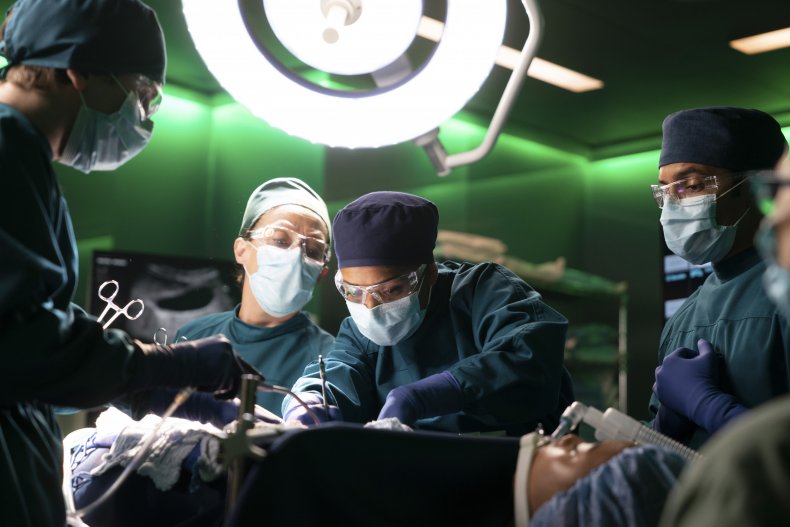 Though Claire may have stopped Shamus dying of blood loss, this heroic bit of quick thinking does not stop her getting taken off of the girl's surgery after her mother complained Claire going over her head in offering life advice. However, she eventually gets to do the surgery after Melendez fights for her and the girl says she only wants Claire to lead the surgery.
This surgery is a success for Claire, despite a brief moment of worry when the girl starts hemorrhaging. However, she has no time to celebrate. Finding a voicemail from her mom on her phone, she calls the number only for it to be answered by someone else. She then discovers her mother has died in a car accident. Inside the car is the champagne bottle Claire was saving for after her surgery, empty.
How this affects Claire going forward is sure to be explored in the next episode of The Good Doctor, which will see her treating "a woman whose inability to feel pain is threatening both her marriage and her life" according to the ABC synopsis for the show.
The Good Doctor Season 3 airs Mondays at 10 p.m. ET/9 p.m. CT on ABC.