'The Good Doctor' Season 3: Why Is 'The Good Doctor' Not on This Week and When Will It Return?
After five weeks of airing on ABC, The Good Doctor will not air on Monday, October 28, meaning that fans will have a little longer to wait before they get to see Season 3, Episode 6, titled "45-Degree Angle."
The Good Doctor Season 3, Episode 6 will also not air this week in Canada and in other territories following the U.S. schedule for the show.
Why is The Good Doctor Season 3 not on this week?
In order to understand why the show is not airing this week, we must look at how the TV season works. Every year, the season airs from September until May, a period of around 39 weeks. However, most shows on these networks are around 22-24 episodes long, meaning that they have to take some breaks across the calendar.
Some of these will be during historically low viewing periods like Thanksgiving or Christmas (explaining the so-called 'midseason hiatus' that most shows take in December), while other networks choose to take breaks so that new episodes do not air against major events like the Super Bowl.
There are also a number of other factors at play when networks decide which weeks shows will take off. For example, if an episode is a seasonal special, set at Halloween or Christmas, for example, the network will tend to try and schedule the show so it airs at the appropriate time.
Then there are the so-called "sweeps weeks," weeks when TV ratings calculators Nielsen do in-depth research on who watches what. These are in November, February, May and July, so networks tend not only to air an episode every week during those time, but save the most dramatic episodes that will get the most viewers for these times.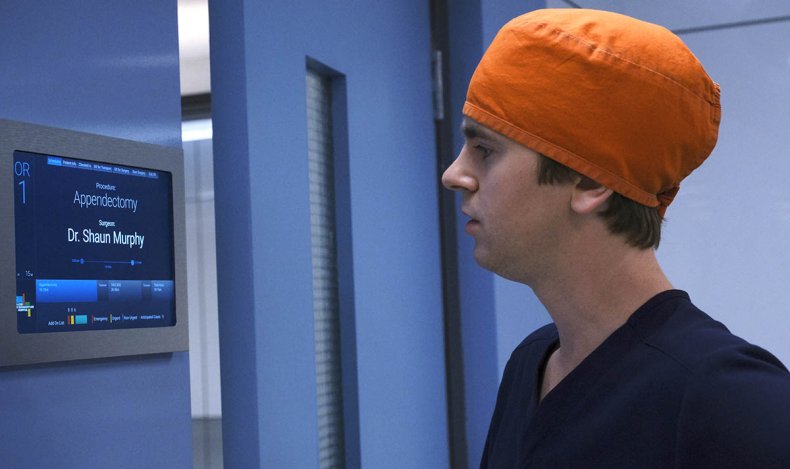 This means that, though The Good Doctor Season 3 is not on this week, the show probably has an exciting episode lined up for next week when the November sweeps begin. This was suggested by the Episode 6 trailer, which sees Shaun Murphy (played by Freddie Highmore) doing his first lead surgery after he had to give his chance away in Episode 5.
When is The Good Doctor Season 3 back on?
The release date for The Good Doctor Season 3, Episode 6 is Monday, November 4 at 10 p.m. ET / 9 p.m. CT. Instead of airing a new episode this week, ABC reran the premier of Season 3, which first aired in September 2019. Canada's CTV will also air "45-Degree Angle" at the same time.
The synopsis for the episode reads: "While performing his first solo surgery, Dr. Shaun Murphy alienates a nurse, which puts his residency in jeopardy; Dr. Neil Melendez disagrees with Dr. Audrey Lim on a risky surgery; Dr. Claire Brown spirals into self-destructive behaviors."
For those who cannot wait until next week for the latest instalment from San Jose St. Bonaventure Hospital, ABC has released a promo that sees Dr. Lim (Christina Chang) warning Shaun that he might lose his residency.
The Good Doctor Season 3 airs Mondays at 10 p.m. ET / 9 p.m. CT on ABC