'The Good Doctor': Is Christina Chang Leaving As Dr. Audrey Lim?
The Good Doctor Season 4, Episode 6 has now aired on ABC, and the winter premiere saw the medical drama tackle the impact that the coronavirus has and will have on medical professionals. Particularly, Dr. Audrey Lim (played by Christina Chang) has had a hard pandemic, which has had an impact on her in the post-COVID 19 world the ABC show is set in.
In the episode, titled "Lim," the character lashed out at new resident Jordan (Bria Samoné Henderson) after she let her religious views get in the way of an abortion, then at Shaun (Freddie Highmore) when he refused to teach the residents.
Then, she crashed her motorcycle after a heavy day on the wards, it was clear that something was very wrong with her—especially as her symptoms seemed to match those of an Iraq war veteran with PTSD she was treating.
Dr. Chang's ordeal and symptoms have left fans wondering whether the character will be leaving the show, as she clearly needs to take a break away from medicine and face the impact that the pandemic has had on their life.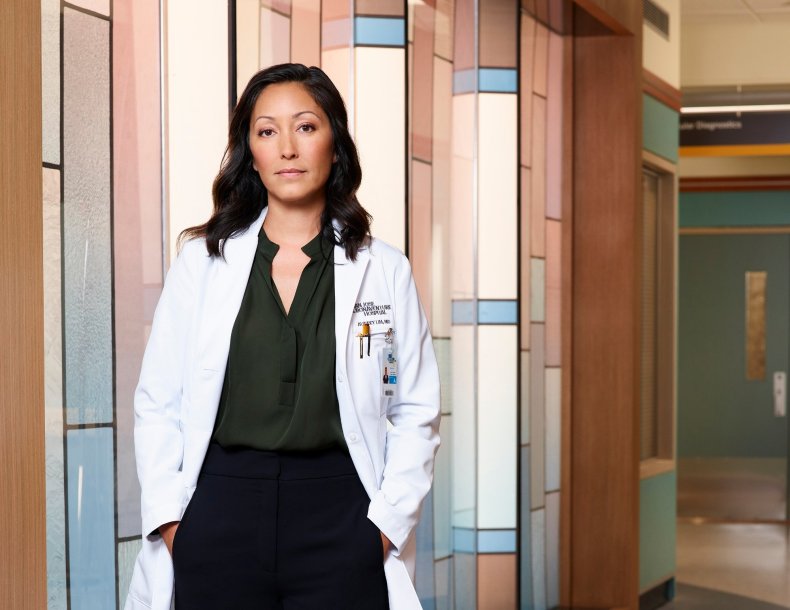 Luckily for The Good Doctor fans, however, this does not mean that the actor will exit the series. This was confirmed by Chang herself, who told TVLine that the show will continue to explore the character's PTSD. Asked whether the next episode takes place directly after the crash, he said: "We do not. We barely see Lim, actually, but we do in the one after that. The physical injury is mentioned by Claire, but Lim brushes it off. It's all about the emotional injury in subsequent episodes."
The actor had previously told Entertainment Weekly that Lim's journey was an acknowledgment of the impact that the coronavirus had of real-life medical workers. She told the magazine the show was, "just raising awareness of the PTSD and the position a lot of people who have witnessed the trauma and the death of what's been going the last 10 months may be in or find themselves in to come. It's sort of a nod to our doctors and our nurses again, and saying thank you."
In Season 3 of the ABC show, fans had to say goodbye to two cast members. Dr. Neil Melendez (Nicholas Gonzalez) died at the end of the season, though the actor appeared at the start of Season 4 as a hallucination. Dr. Carly Lever (Jasika Nicole), meanwhile, quietly exited the show after her and Shaun's relationship disintegrated. Luckily for fans, however, it seems like they will not be losing another cast member any time soon.
The Good Doctor Season 4 airs Mondays at 10 p.m. ET / 9 p.m. CT on ABC.