'The Good Doctor' Season 4, Episode 3 Cast: Meet the 'Newbies'
The Good Doctor Season 4, Episode 3 takes us to a world post-coronavirus, where things have got back to (relative) normality. This means that San Jose St. Bonaventure has restarted its medical residency program—and The Good Doctor got six new cast members.
In that episode, titled "Newbies," those six residents were introduced as Dr. Olivia Jackson (played by Summer Brown), Dr. Asher Wolke (Noah Galvin), Dr. Jordan Allen (Bria Henderson), Dr. John Lundberg (Michael Liu), Dr. Enrique Guerin (Brian Marc) and Dr. Will Hooper (Sam Robert Muik).
As in The Good Doctor creator David Shore's previous show House, however, those six were whittled down to four residents over the course of the episode of the ABC medical drama.
Who those four residents would be, however, was spoiled slightly by a casting announcement made by the ABC medical drama in October which announced four recurring cast members who were joining the show for Season 4.
First, Lundberg took himself out of the race as he did not to work in what he saw as an unprofessional team who talked too much about their personal lives (didn't he know he was in an ABC medical drama?). Then, Hooper was revealed to be a ringer, who Dr. Audrey Lim (Christina Chang) had made part of the process to see if Dr. Claire Browne (Anthonia Thomas) would be honest and call him out for being an arrogant mansplainer. Spoiler alert: she did.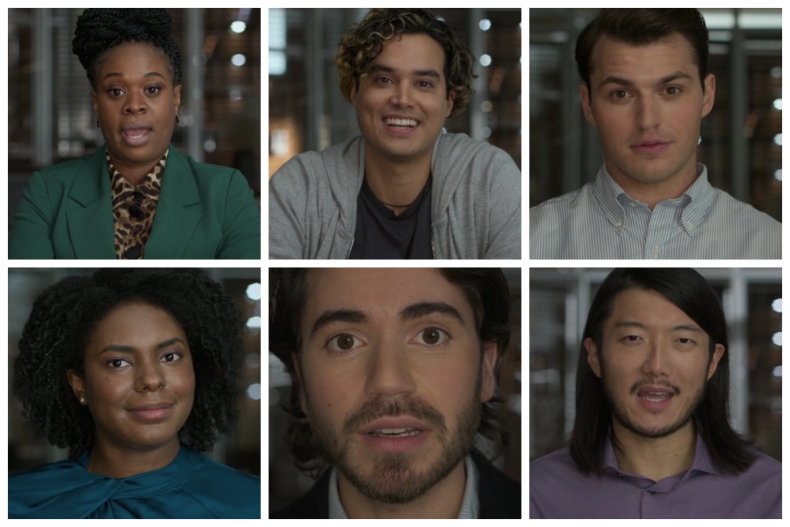 This left us with four new cast members—Doctors Wolke, Allen, Guerin and Jackson. Here's what we learned about them in "Newbies":
Asher Wolke: The son of a Rabbi, Wolke was raised as an Orthodox Jew until he decided he did not believe in God—and realized he was gay.
Olivia Jackson: Despite graduating from Harvard's medical school, Jackson remains insecure about her own accomplishment—perhaps because she is the daughter of two surgeons.
Jordan Allen: Though we did not learn this from the episode (she was saved a grilling from Fiona Gubelmann's Morgan Reznick), a Deadline article revealed the character is a committed Baptist. She is also not afraid to stand up for her beliefs, as shown when she stood up to Dr. Marcus Andrews (Hill Harper) about the breast surgery case in Season 4, Episode 3.
Enrique Guerin: A surfer whose casual dress sense (and board shorts) make his supervisors wary at first, until they realise the emotional intelligence behind his surf slacker demeanour.
As for the actors who play them, Dr. Jackson actor Summer Brown is fresh out of drama school, but each of the others you may recognize from other TV and film. Most well known is probably Noah Galvin, who played Evan Hanson on Broadway and led two seasons of ABC comedy The Real O'Neals.
Bria Henderson, meanwhile, was last seen in Hulu's Mrs. America, while Brian Marc had a recurring role on Netflix's Luke Cage in 2016.
The Good Doctor Season 4 continues Mondays at 10p.m. ET / 9 p.m. CT on ABC.