'The Good Doctor' Season 4, Episode 6 Release Date: When the Show Will Return
The Good Doctor Season 4 may feel like it has only just begun, but already the show is set to go on what is called its midseason finale—though as the show began late, we are far from mid-season yet. Either way, Season 4, Episode 6 will not air until 2021, as the ABC medical drama starring Freddie Highmore takes a six-week break for the holidays.
When will The Good Doctor Season 4, Episode 6 air?
The release date for the next episode of The Good Doctor has been set for Monday, January 11, 2021, when the show will return in its usual timeslot of 10 p.m. ET / 9 p.m. CT on ABC.
As usual, the episode will be available to watch on the ABC website and app as well as Hulu shortly after it airs.
Currently, the show's makers have not released a title or episode synopsis for what's coming in Episode 6, probably so as to prevent spoilers for the midseason finale, airing on Monday, November 30.
However, David Shore has previously hinted at what fans can expect when the show returns in 2021. He told Deadline, for example, that the show was going to continue to explore the relationship between Shaun (Highmore) and Lea (Paige Spara), especially as the pair have now moved in together.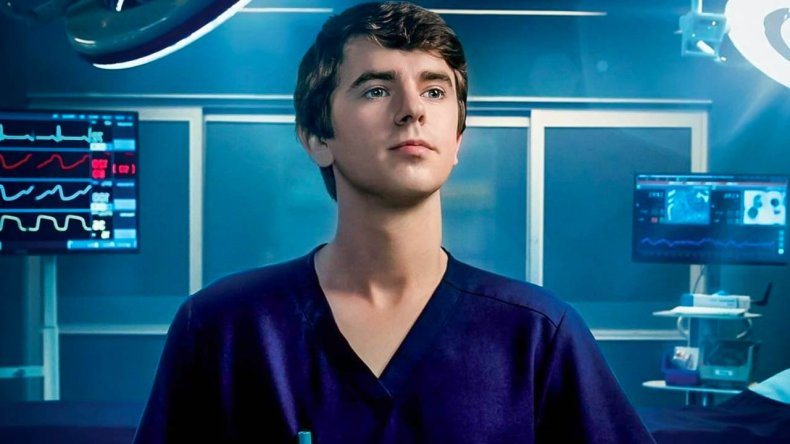 The showrunner said: "We want to deal with...a mature relationship, and the challenges of that, and the mistakes that we all make in relationships, and the wisdom that Shaun can bring, along with the misunderstandings, and the confusion he takes. As always, it's not about the comedy of that, although it's often quite amusing, watching Shaun's take on that."
Highmore, meanwhile, teased to TVLine: "Shaun has always struggled with change in some way, or something outside of the norm. I'm not sure whether Lea is going to want to sleep on a mattress on the floor forever. They'll each be forced to make compromises, as all of us do in relationships—and that doesn't need to be a negative thing."
He also teased a new dynamic for Morgan (Fiona Gubelmann) and Park (Will Yun Lee), hinting, "But we're exploring more. ... And I don't want to make this sound romantic, as I describe it, because I don't intend it that way. But the Morgan and Park relationship, we're going to have some fun with that."
Two people who may be missing from The Good Doctor when it returns for Season 4, Episode 6, however, are Glassman (Richard Schiff) and his wife Debbie (Sheila Kelley).
The real-life couple was diagnosed with the coronavirus, which led them both to take a break from filming—the latter as she recovered at home and the former as he spent time in a real-life hospital fighting the virus.
The Good Doctor returns to ABC in January 2021.