'The Good Doctor' Season 4 Release Date, Cast, Trailer, Plot: All You Need to Know About the Next Season
The Good Doctor may have only just aired its dramatic and emotional season finale, but fan attention is already turning to Season 4. The impact of coronavirus means that the release date for the next season of the ABC show is hard to predict, but we do know a number of other things about The Good Doctor Season 4. At least two cast members are leaving the show, while a number of upcoming plots were teased at the end of the current season.
When will The Good Doctor Season 4 start?
The Good Doctor has premiered on the same week of the year ever since its first season. If Season 4 follows this trend, and if ABC does not change its time slot, fans can expect the first episode of the next season to air on Monday, September 21, 2020.
However, it remains to be seen what impact the current coronavirus lockdown will have on the next season. Many studios in Vancouver, where The Good Doctor is filmed, are currently closed, and if this continues fans might expect a late start for Season 4.
Who will be in the cast of The Good Doctor Season 4?
Most notably, the end of the current season of the ABC show sees two cast members stepping back from the show (warning—spoilers ahead for the Season 3 finale). Dr. Neil Melendez (played by Nicholas Gonzalez) died in the most recent episode, which means he definitely will not be back.
That finale also saw Dr. Shaun Murphy (Freddie Highmore) finally get together with Lea Dilallo (Paige Sparo), which means that Shaun's ex Carly Lever (Jasika Nicol) is also leaving the main cast of The Good Doctor. However, show executive producer David Shore has said in interviews that she could return from time to time.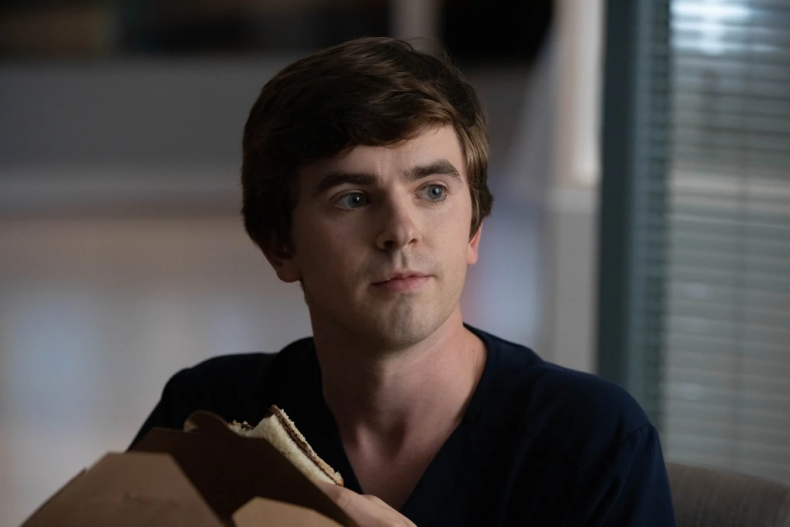 Melendez's death in the show means there is a place on the main cast that needs to be filled, meaning that fans should expect at least one new character in Season 4. However, no casting announcements have been announced yet.
All of the other main cast members are almost certain to return, meaning that viewers will see characters like Shaun and Lea return as well as doctors Claire Browne (Antonia Thomas), Marcus Andrews (Hill Harper), Audrey Lim (Christina Chang), Morgan Reznick (Fiona Gubelman) and Aaron Glassman (Richard Schiff).
Dr. Alex Park (Will Yun Lee) ended the current season of The Good Doctor contemplating leaving the hospital, but Shore has reassured fans in interviews that he will be back for Season 4.
What will happen in The Good Doctor Season 4?
Shore has given some hints as to what ABC viewers can expect from the next set of episodes. He told TVLine: "I don't think we'll have as many family members die... I hope."
He added: "I think we're going to be putting him [Shaun] in more of a supervisory role in Season 4 and see how he rises to that challenge. And, of course, the relationship [between Shaun and Lea]. Exploring that, as we discussed earlier, will be a big part of it."
He also teased more focus on the hospital's attendings, saying: "As our residents became more senior, the attendings got pushed to the background to some extent and we didn't like that. So yes, we're trying to figure out a way to keep the people we have—all of them—and make sure we give them [material]."
When will The Good Doctor Season 4 trailer be released?
Fans should not expect their first look at the new season for some time. Shooting of The Good Doctor seasons usually begins in June, with first images coming out shortly after. However, we do not usually get a full trailer until a few weeks until the episodes start, meaning that fans will probably be waiting until the fall for a promo.
The Good Doctor Season 4 is coming soon to ABC.