The Good Doctor Season 4 is about to start airing on ABC, with a two-parter that sees Dr. Shaun Murphy (played by Freddie Highmore) and the rest of San Jose St. Bonaventure working on the frontline of the coronavirus pandemic. The ABC series will be released on Mondays on the network, and will be available to watch online shortly after airing on TV.
When does The Good Doctor Season 4 begin?
The release date for The Good Doctor Season 4, Episode 1, titled "Frontline Part 1," will air on Monday, November 2 at 10 p.m. ET / 9 p.m. CT on ABC, with part two of the episode airing that following Monday at the same time.
How to watch The Good Doctor Season 4 online
To livestream The Good Doctor Season 4, viewers can head to the ABC website, where they can watch episodes of the show as they air. Services like Hulu + Live TV, YouTube TV and Sling also offer live streaming off all ABC shows, including The Good Doctor on Mondays at 10 p.m. ET / 9 p.m. CT.
After each episode airs, it is expected to be made available on the ABC website and app shortly after it finishes airing for the first time. Hulu will also get episodes of Season 4 shortly after they air on ABC.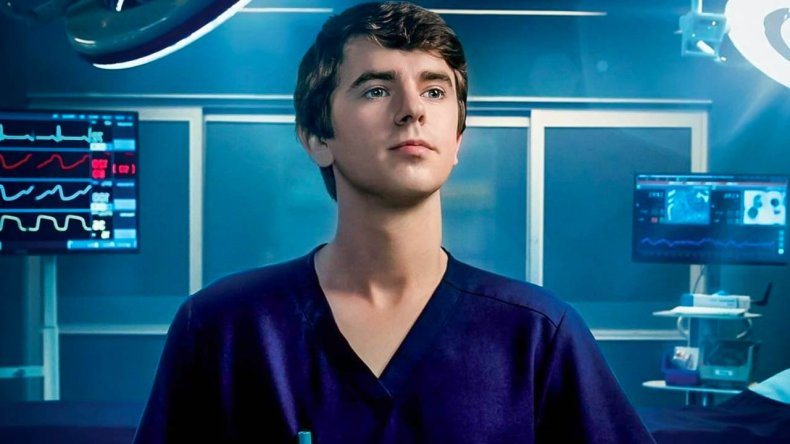 Hulu is also the exclusive streaming home of previous seasons of The Good Doctor. The first three seasons of the popular medical drama are on the streaming service now. The streaming service has a seven-day free trial, meaning that new users can watch The Good Doctor free for a week. After that time, the services costs $5.99 a month or $59.99 a year with ads or $11.99 a month without ads.
What to expect from The Good Doctor Season 4
The show will start with a two-parter about COVID-19. The official synopsis for the first part of "Frontline" reads: "Dr. Shaun Murphy treats a patient with an illness that is not only unpredictable in nature, but also unlike anything he or the team at San Jose St. Bonaventure has ever seen before. As safety protocols and quarantines increase due to the global pandemic, Lea and Shaun's new relationship will become tested; and Dr. Alex Park gets ready to move back to Phoenix, Arizona, to be closer to his family."
The second part logline, meanwhile, is, "Dr. Shaun Murphy and Dr. Marcus Andrews determine that their patient has been infected with COVID-19. As they struggle to understand and get ahead of a constantly evolving virus, Shaun has a hard time balancing his fears and concerns about potentially jeopardizing Lea's health and wanting to be with the woman he loves. Meanwhile, Claire looks for a way to grieve Melendez's death through her patients."
After this COVID-themed double bill, the show will get to its main Season 4 plot, which sees a batch of new residents join the hospital. Speaking to Entertainment Weekly, The Good Doctor's creator David Shore said: "I'm always excited to see Dr. Murphy in a new context, and I know Freddie is, too. So, that's exciting. And that new context being these new kids, these first-year residents who are where Shaun was three years ago. I think we've got some really interesting characters there. I think they're very real people that the audience will find compelling and enjoy spending time with."
The Good Doctor Season 4 starts on Monday, November 2 on ABC.