'The Good Doctor' Season 5, Episode 8 Release Date: When The Show Returns in 2022
The Good Doctor is taking a mid-season pause giving Dr. Shaun Murphy a well-deserved break for the holidays.
Season 5 Episode 7 titled "Expired" ended with a cliff hanger and unfortunately for fans, they have a long wait until Episode 8 airs on ABC.
The Good Doctor has had winter breaks previously but this one might last longer than other seasons. This means we won't know if Shaun and Lea recover, if Dr. Glassman moves away, or if Salen will face repercussions, for another few months.
When will The Good Doctor return?
ABC have yet to formally announce when exactly The Good Doctor will continue Season 5 but a teaser trailer played out on air after the end of Episode 7 gives us a vague timeline.
The previews for Season 5 Episode 8, which is currently untitled, revealed that The Good Doctor will return in the Spring. This means the earliest the show will return is March.
It hasn't been confirmed which date exactly The Good Doctor will return, but it will likely take its place in the Monday night line-up as usual on ABC.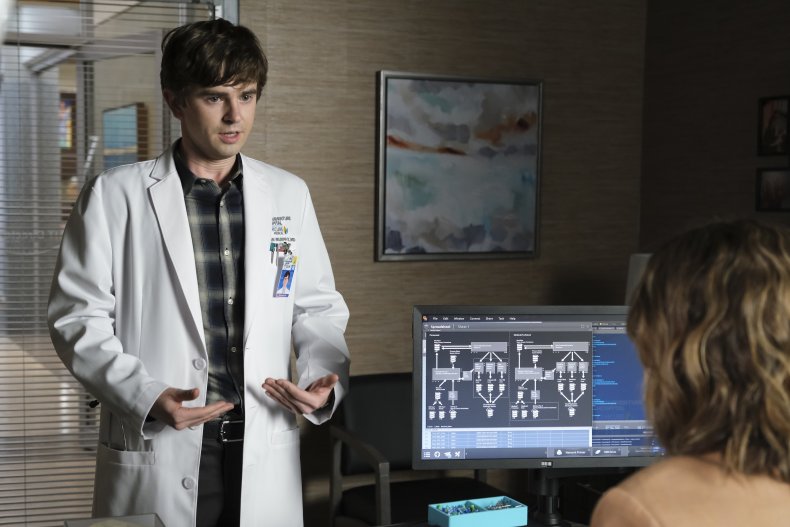 What will happen in The Good Doctor Season 5?
The footage from the Episode 8 preview suggests the story will pick up directly from the events of Episode 7 where Shaun is blamed for the death of a baby. However, Dr. Lim knows it's the fault of new hospital owner Salen Morrison. This is due to Salen's cost-cutting measures which meant the medication Shaun used for the baby was expired.
Even though he was considering a move to Montana, Dr. Glassman could stay at St. Bonaventure a little longer after an emotional talk with his ex-wife Ilana Reeves. We also saw how much Shaun still relies on him after his emotional breakdown after the death of the baby.
Shaun and Lea's relationship will have to be addressed as well after Shaun told her in a fit of rage that he couldn't marry her after she lied to him.
Elsewhere, Alex and Morgan, or as the fans have affectionately dubbed them "Parnick," look back on track after their dispute.
How many episodes of Season 5 are there?
It's unknown how many episodes there will be in total for Season 5 of The Good Doctor but we could be set for the shortest season yet.
Seasons 1 and 2 had 18 episodes while Seasons 3 and 4 had 20 each. Season 5's winter finale was Episode 7 and if that marks the halfway point then the total number of episodes this year could be just 14. However, the pandemic-affected Season 4 held its shorter mid-season break after Episode 5 and still went on to air twenty episodes.
You can catch up with the latest episodes of The Good Doctor on Hulu after they have aired on ABC.