Will There Be Another Season of 'The Good Doctor'?
The Good Doctor Season 5 is coming to its conclusion on Monday May 16 with its 18th episode, and ABC has already confirmed the fate of the show.
Starring Freddie Highmore as Dr. Shaun Murphy, the medical drama explores his work at the San Jose St. Bonaventure Hospital.
Here is everything you need to know about the show's future, and if it has been renewed for a sixth season.
Will There Be Another Season of 'The Good Doctor'?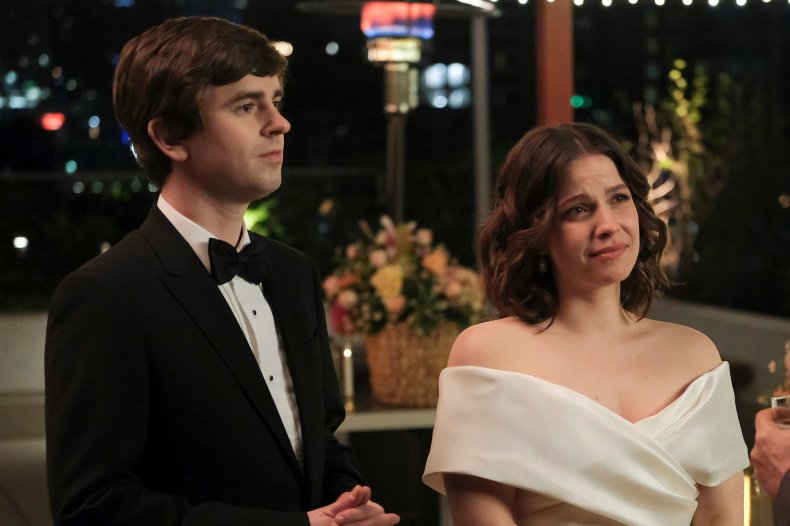 Fans of The Good Doctor will be delighted to know that, yes, the show has been renewed for a sixth season.
News of the show's renewal originally came on March 30, with Deadline reporting the show has consistently done well for the network as Season 5 received an average of 10.5 million total viewers.
Highmore is joined in the cast by Hill Harper, Richard Schiff, Christina Chang, Fiona Gubelmann, Will Yun Lee, Paige Spara, Noah Galvin and Bria Samoné Henderson, and these cast members are all expected to return for Season 6.
On Friday, May 13, Deadline also reported that Season 6 would see Liz Friedman be bumped up to co-showrunner with David Shore.
Friedman has been a part of The Good Doctor crew since Season 2. She first joined as an executive producer on the show.
Sharing her delight at being made co-showrunner, Friedman told Deadline: "Since giving me my first staff job, David has been a mentor, friend and defining influence on my career.
"And while our arc could satisfyingly end with me turning to the Dark Side and impaling him on my lightsaber, banding together over our shared love of good stories and The Good Doctor seemed less twisted and more rewarding (thank you, Sony!)."
Shore added: "I have worked with, and shared my burdens with, and depended on Liz for years. Very much looking forward to enjoying all the great things she is going to do with the show."
The finale of The Good Doctor Season 5 will focus on Shaun and Lea Dilallo (Spara) and it will see them make a big life decision that everyone at the hospital is supportive of, much to their apparent surprise.
It will also see Dr. Asher Wolke (Galvin) come to grips with the fact he and his father will never see eye to eye.
Shore directed the episode, titled "Sons," and it was written by him alongside Jessica Grasl and Nathalie Touboul.
The Good Doctor Season 5 ends on ABC on Monday, May 16 at 10 p.m. EDT.