'The Good Doctor' Season 2 Trailer: Lisa Edelstein Joins as Dr. Blaize, Dr. Glassman's Oncologist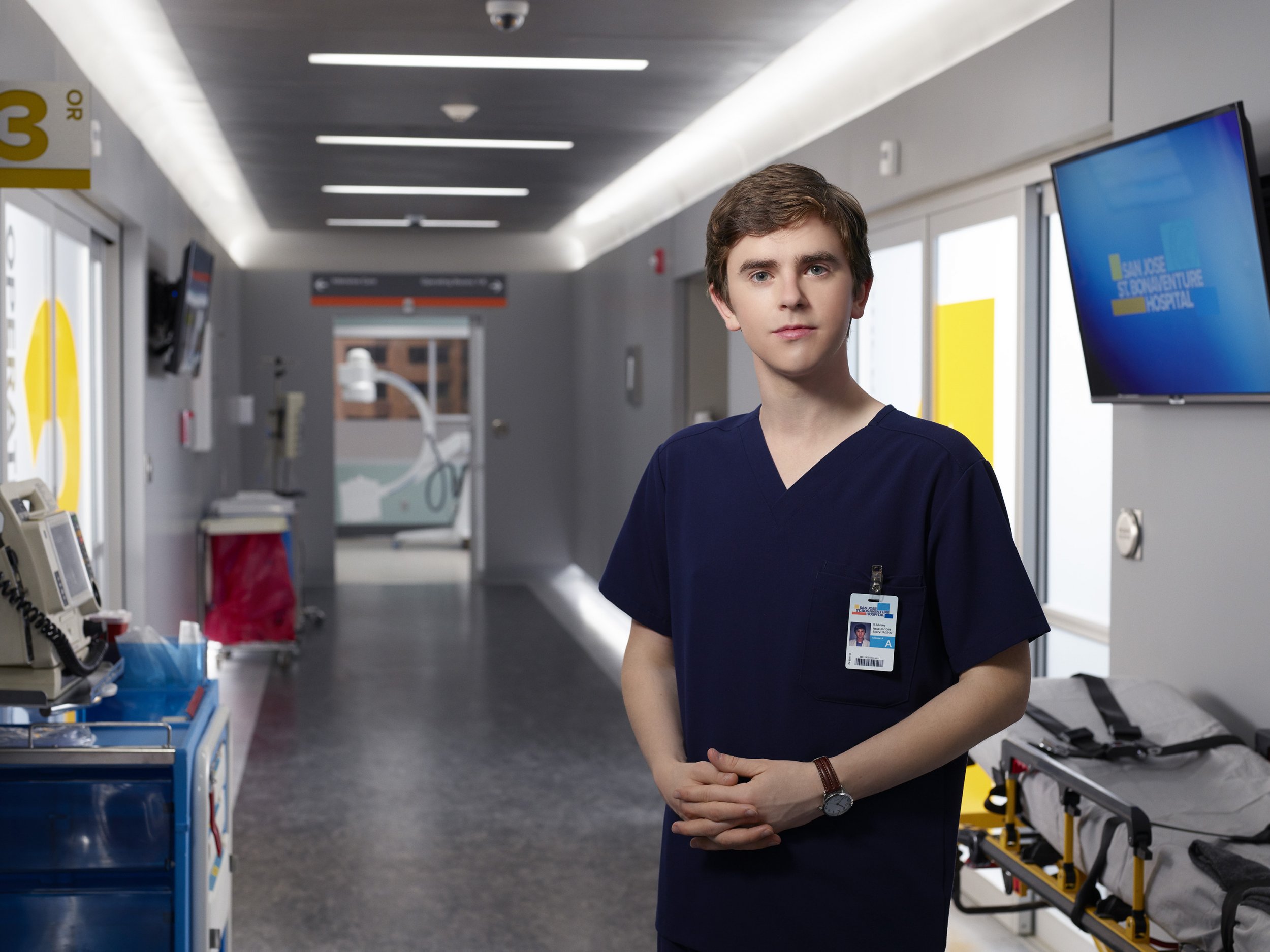 House's Lisa Edelstein is playing a doctor once again, on The Good Doctor, and you can see her as Dr. Blaize in the Season 2 trailer ABC released Thursday.
The series, which premiered in 2017, follows Freddie Highmore's Shaun Murphy, a surgeon with autism and savant syndrome, as he relocates from a quiet country life to the surgical unit of the prestigious St. Bonaventure Hospital. He's alone in the world and can't personally connect with those around him. With his extraordinary medical gifts, he saves lives and challenges his skeptic colleagues.
Edelstein will be recurring this season as Dr. Glassman's oncologist, who returns to the hospital after a suspension. Dr. Glassman (Richard Schiff) was diagnosed with brain cancer in Season 1, and while he thought he only had a few months to live, further testing revealed that's not the case.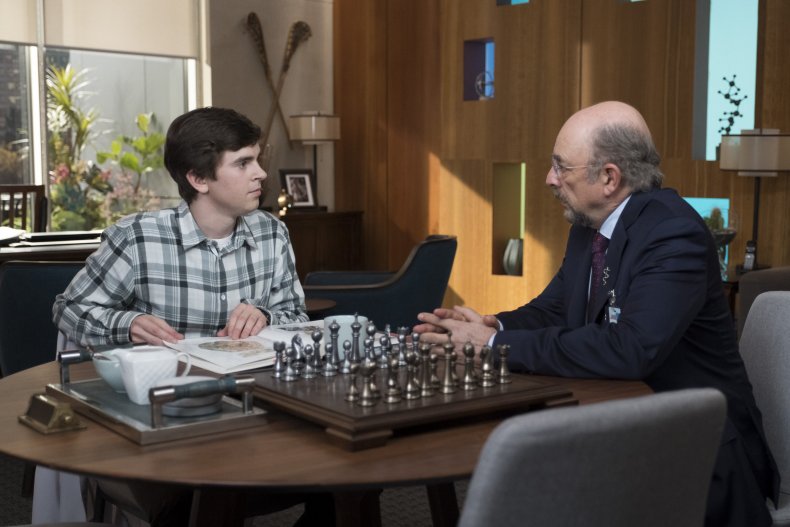 Dr. Glassman knows he has "a long journey ahead," but Dr. Blaize seems certain she can help him as she tells him she's "the best oncologist around" in the Season 2 trailer (above). That doesn't mean he's willing to just back and do nothing, as the doctor won't have an easy time being a patient and facing what his cancer diagnosis may mean for his future.
"I am damn smart, and I am a damn good surgeon," he tells Shaun. "If I can't be those things, then I don't know who I'd be." Shaun does. "You'd be my friend," he says.
Dr. Glassman knew Shaun for years before backing him as a new hire at the hospital and he put his own job on the line if Shaun did anything wrong. In the Season 1 finale, Shaun made a mistake in the operating room that almost caused a patient to die, as he reminds the audience in the voiceover at the beginning of the trailer.
The finale ended with Shaun and Dr. Glassman going to tell Chief of Surgery Dr. Andrews (Hill Harper) what happened. Dr. Andrews is presumably taking over as the head of the hospital from Dr. Glassman and seen giving a press conference. "Now is the time to take St. Bonaventure to the forefront of the medical profession," he says.
The exact consequences Shaun and Dr. Glassman will face for the events of the finale in Season 2 have yet to be revealed, but Shaun isn't going to have it easy. "You've exceeded my expectations, but your communication skills are sorely lacking," Dr. Andrews tells him. At another point, he says, "You didn't care that it might mean the end of your career? Unforgivable." He could be speaking to Shaun, but the trailer could also be cut to make it look that way.
The Good Doctor Season 2 premieres Monday, September 24 at 10 p.m. ET on ABC.