'The Good Fight': Why the Show Started Season 4 with Episode Where Hillary Clinton Won the 2016 Election
Many American voters may have speculated about what might have happened in the last four years if Hillary Clinton had managed to beat President Donald Trump in the 2016 election. These speculations were answered in the Season 4 premiere of The Good Fight, which saw Diane Lockhart (played by Christine Baranski) wake up in an America under the rule of President Clinton.
Unsurprisingly, things were very different in this alternative reality. Cancer had been cured, and Merrick Garland and Elizabeth Warren were both on the Supreme Court. Most noticeably, the #MeToo movement had never happened, leading to Diane dealing with moral dilemma of becoming Harvey Weinstein's lawyer. In this new reality, the disgraced movie producer had never been convicted of rape and was even given the Presidential Medal of Freedom by President Clinton.
The argument that the episode makes is that Trump's election created a community of women bonded together by anger, a community that became a movement thanks to the Women's March (which never happened in this new reality) and the #MeToo movement.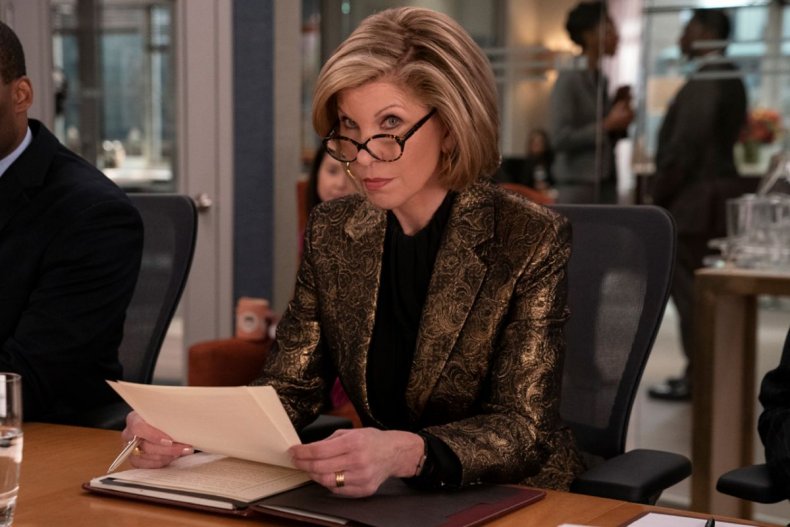 According to Baranski, speaking to Variety, the episode sets up a big theme for the new season of the CBS All Access show, the things that rich and powerful men get away with due to their societal standing.
The actor said: "I think the first episode is a brilliant examination of, yes there might have been wonderful things about the Clinton presidency and much would have been avoided, but there was another aspect to the Trump presidency that unleashed an anger that led to a movement that led to powerful men coming down."
According to the Mamma Mia star, the episode has a particular relevance in our current predicament. She said: "We live our lives as, 'It never would have happened if Hillary had been president. We wouldn't be in the situation that we're in now.' You could argue that about this pandemic, because she wouldn't have fired smart people; she's not anti-science. Liberal Democrats have this nostalgia for what it might have been and everything we've lost because of it."
Another reason that the show has chosen such a radical first episode was their desire to remain politically engaged while knowing that anything they said about our current political climate could become quickly irrelevant in a fast-moving election year.
As The Good Fight co-creator Michelle King said to AdWeek: "Our thoughts were, A: All the episodes are going to air before that election, and B: Nancy Pelosi brought up impeachment right as the writers room was starting [last fall], so it was pretty clear we didn't know which way things were going to go, and we had to tread carefully."
The Good Fight Season 4 airs on Thursdays on CBS All Access.