Good Friday 2018: What's Open, Closed? Post Office, Mail, Banks
There are a lot of things to be excited about on Friday, including the start of the weekend—but this Friday is special for those who are part of the Christian faith. Friday is Good Friday, the day that marks the crucifixion of Jesus before his resurrection on Easter Sunday in Christianity.
While the holiday is special for some, it's not recognized as a federal holiday in the United States, meaning most businesses function as normal.
One thing that will be closed in the U.S.: the stock market. The New York Stock Exchange's website says that Good Friday is a trading day holiday. The NASDAQ and Securities Industry and Financial Markets Association won't be trading, either. Other than that, most businesses should run as usual.
There are several states where Good Friday is recognized as a state holiday. In these states, some businesses that are usually open might be closed, and residents should double-check the hours of anyplace they plan to visit. Those states include Connecticut, Hawaii and Kentucky, among others. Also in these states, some school districts close for the day, and some public transportation runs on limited or holiday schedules. Residents should check with their local government office on these closures or service changes.
While some local branches and banks might be closed for Good Friday, most national banks will have all of their branches open during the day for normal hours, according to GoBankingRates.
In addition to the banks, the post office will remain open, and mail will be delivered. Good Friday is not listed as a postal holiday on the United States Postal Service website, and the post office will be open for shipping and packing services.
Other shipping companies, such as FedEx are open on Good Friday but closed on Easter Sunday. UPS, on the other hand, does not observe Easter.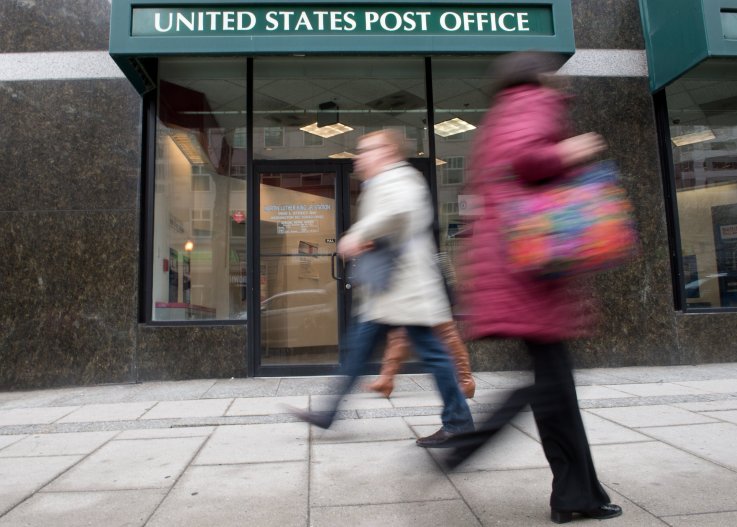 Good Friday 2018: What's Open, Closed? Post Office, Mail, Banks | U.S.