Good Heath! Grass Snakes Multiplying in Major London Park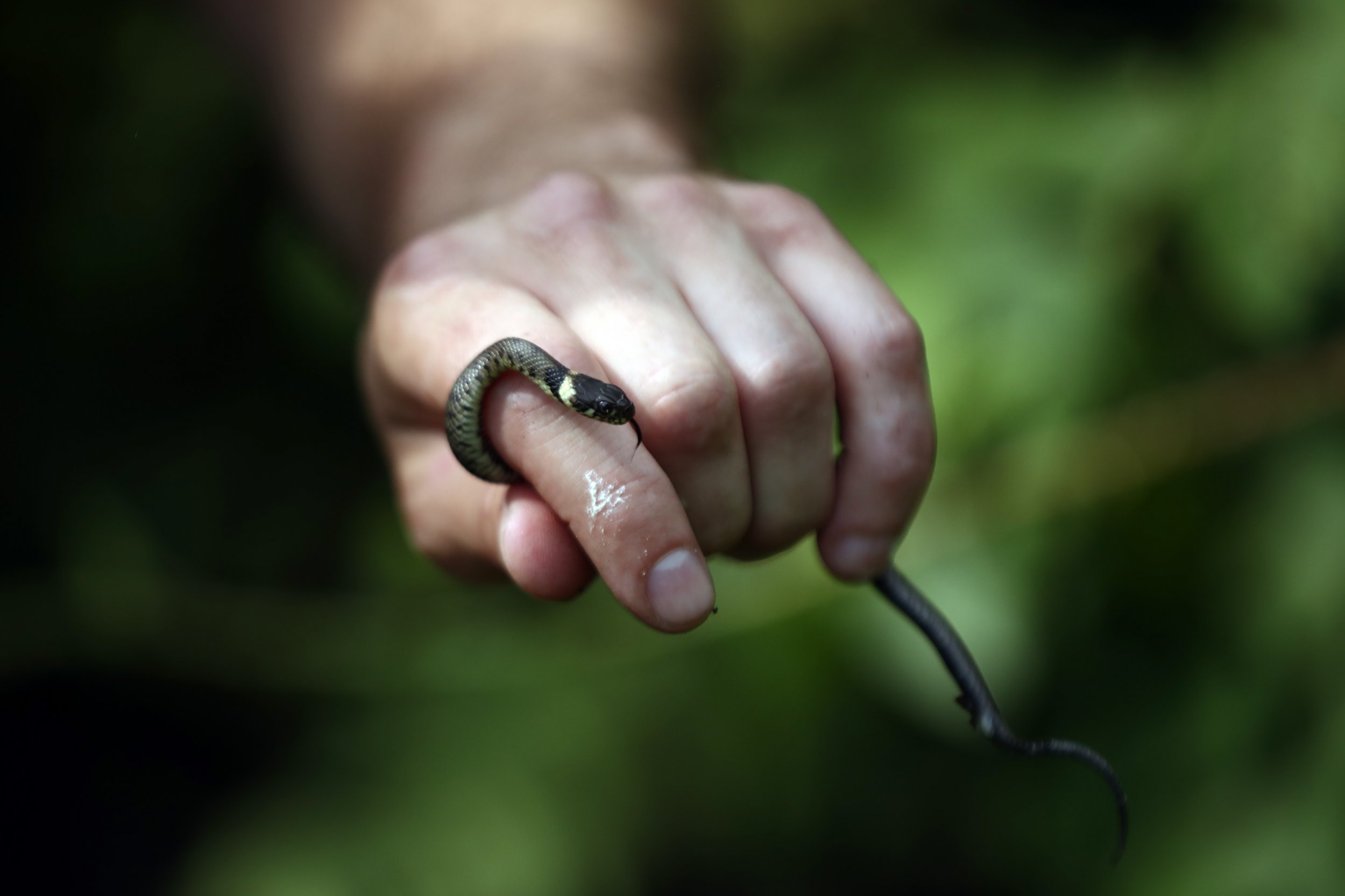 The City of London Corporation—which governs the financial hub of the English capital—has said that there has been a significant increase in the number of sightings of grass snakes on Hampstead Heath, one of London's plushest green spots, since the corporation began a monitoring program in 2009.
Grass snakes thrive near to ponds, where they feast on frogs, toads and newts. An ecologist for the corporation, Adrian Brooker, said that the growing grass snake population was "a good indicator of a flourishing aquatic habitat" on Hampstead Heath, London's Evening Standard reported. "We are creating small ponds and winter refuges to encourage growth in their population," said Brooker.
Hampstead Heath, the closest green space to central London, has several ponds that provide happy hunting grounds for the grass snakes, which constitute Britain's largest terrestrial reptiles, growing up to one meter long. As well as its diet of pond dwellers, grass snakes also eat small mammals and young birds.
Fortunately for those seeking relief from the British capital's mini heatwave, the snakes are non-venomous and completely harmless to humans, although they do excrete a foul-smelling substance when handled, according to the British Wildlife Center, which estimated the population of the reptiles in Britain to be around 320,000 in 2012.